Day 74: 22 August, Bagni di Vinadio to Cuneo
It was cold in the morning, the sky was blue but the sun was hidden behind the high mountains. We had breakfast, packed our stuff and walked to the small grocery store to buy some bread before we started climbing up to Colletto (2241 m). It was about 1000 m zig zag climbing up the mountain mostly in forest. The sun was shining and it was pretty hot. The climbing was supposed to take 3 hours but it only took us 2 hours, climbing 1000 m was a common-thing for us by now.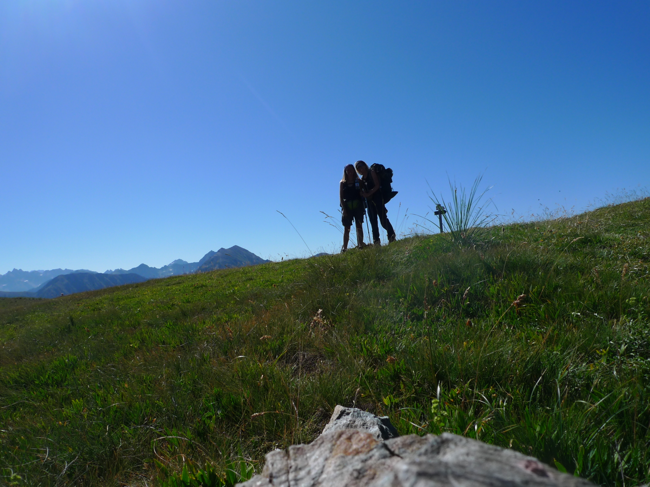 Group picture at the top Colletto 2241 m
t was beautiful at the top, big green area with a military ruin and a wonderful view with mountain tops in all directions.
Colletto
We sat down in the sun, spread out wet cloths and tent around us in the grass. There where different kind of grasshoppers all around us and on our things, we didn't mind, we thought they were cute. After almost an hour of relaxing. We decided to eat some lunch before continuing. Anna looked at her merino wool sweater and realised it was filled with holes, like burning holes from a cigarette. I looked at my sweater and saw how the grasshopper was eating it! There where also holes in Annas silk towel but they didn't eat our other things made of synthetic materials. We skipped lunch, packed our stuff quickly and left the place, sad for our destroyed sweaters. It was a chocking experience!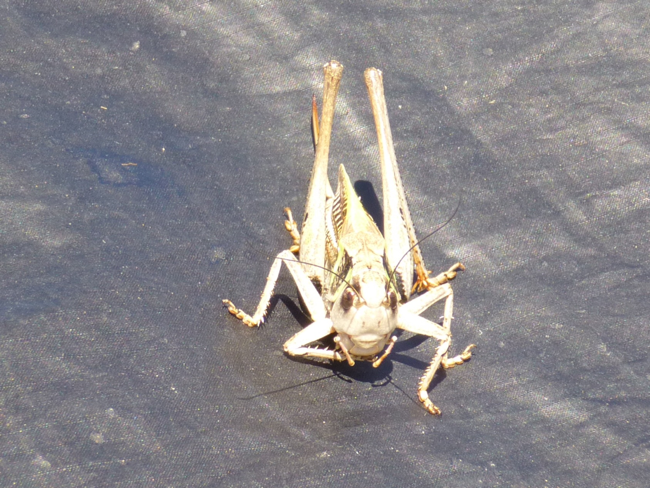 This grasshopper (or what ever it is) and its look alikes ate our cloths!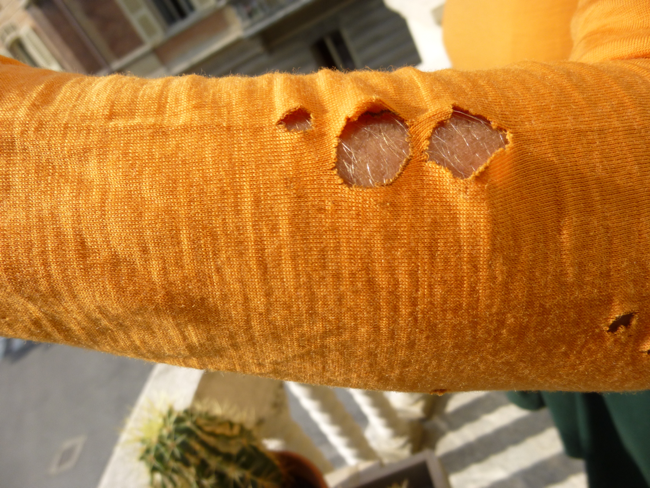 Annas sweater
We walked down the mountain to Sambuco, it took us about 1,5 hour, and had lunch on a bench in the village.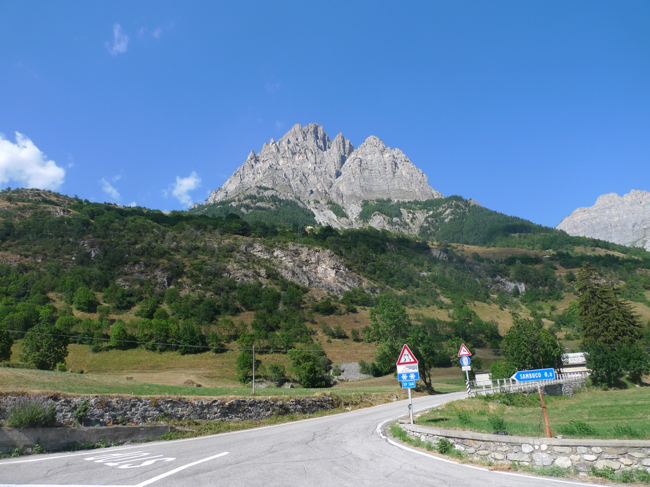 We took a bus down from the mountains to Cuneo where we found a wonderful bed and breakfast in the centre. This was my last day in the mountains, I'm moving on to new adventures. This has been a wonderful, exciting, terrific, beautiful and unforgettable trip! I'm done with the mountains for now, but Anna will continue climbing Alp tops a little bit longer. Follow her adventure here, I will!
Bye, bye mountains! Ýrr at her last top of this trip Colletto.