Day 42: 17 July, Refuge Plan du Lac to l'Arpont
We took a slow morning, made breakfast outside the refuge and started walking. We continued to walk in the Vanoise national park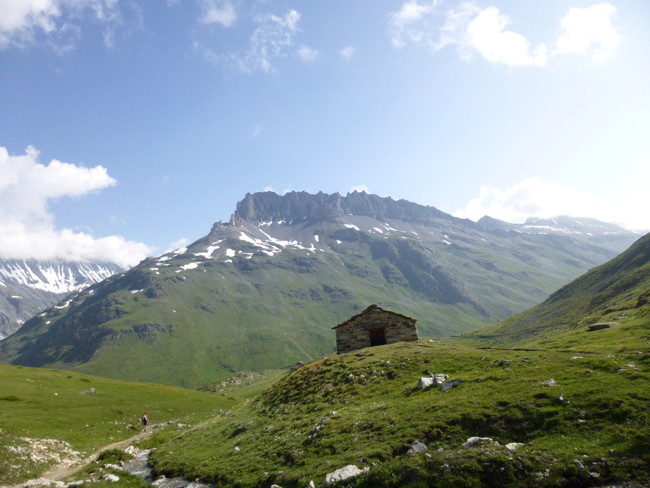 After about half an hour we left the track to buy cheese in a farmers house.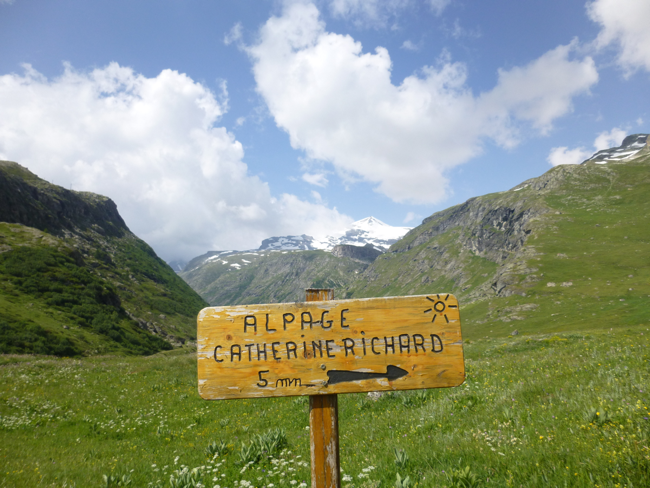 5 minuits to buy cheese
Then we started climbing. The sun was shining and we were really hot. We took a break at the end of the climbing and ate bread with cheese and some sausage.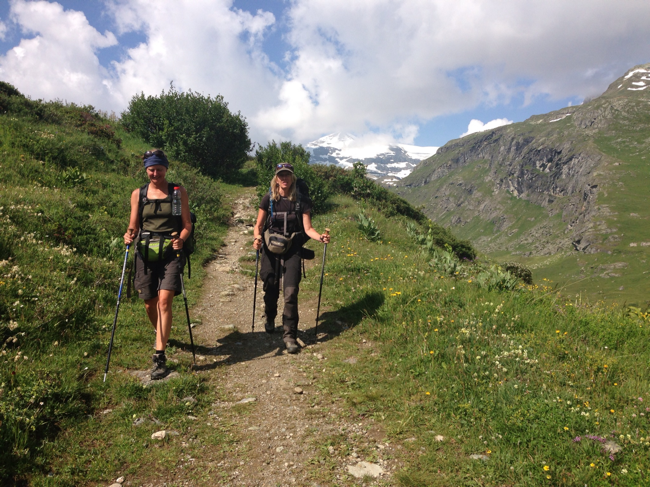 Anna and Ýrr walking and talking
Anna and Christer climbing
Lunch
Then we continued and the landscape changed it became more stony and there was a lot of snow. Also the weather changed, it started raining, we stopped to put on a raincoat (we hadn't had need for that for more than a week). A fox stopped by and said hi.
We continued and the landscape became more and more beautiful. We walked on striped stones and looked at the glaciers de la Vanoise.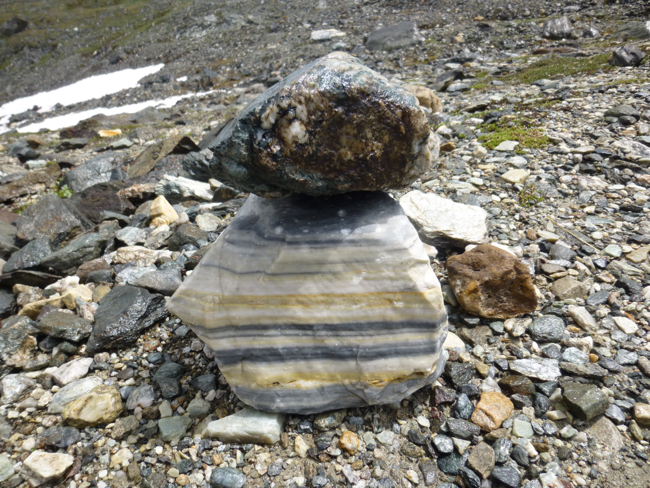 Stripy stoneman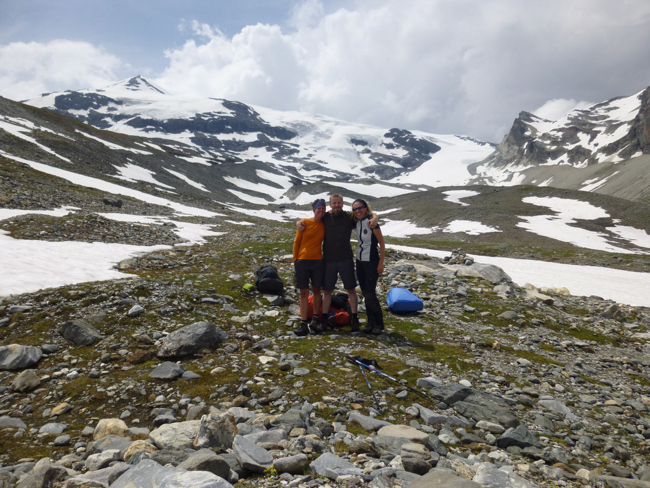 Anna, Christer and Ýrr posing in front of Glacier de la Roche Ferran
It stopped raining for a while and then it started again. We came to refuge de l'Arpont (2309 m) in the afternoon and found out it was full. It was raining quite a lot by now. We decided to make food and then look for a spot to put up our tents. We made couscous with satay sauce and vegetables. We ate and then we left in the rain. We didn't find a good place for camping, the grass was high and very wet. But we found a chapel, we decided to sleep on the floor. We ate some chocolate before we went to bed.