Two days in Cuneo
We spent two days in Cuneo. I had to prepare for my last hiking week, among things picking up a new tent that my dear friend Kirstin sent to me via poste restante. Yrr made me company before turning back home.
We stayed at a very nice bed&breakfast run by a sweet old lady. We had two really nice night their. The room was very pleasant and relaxing. Exactly what we needed.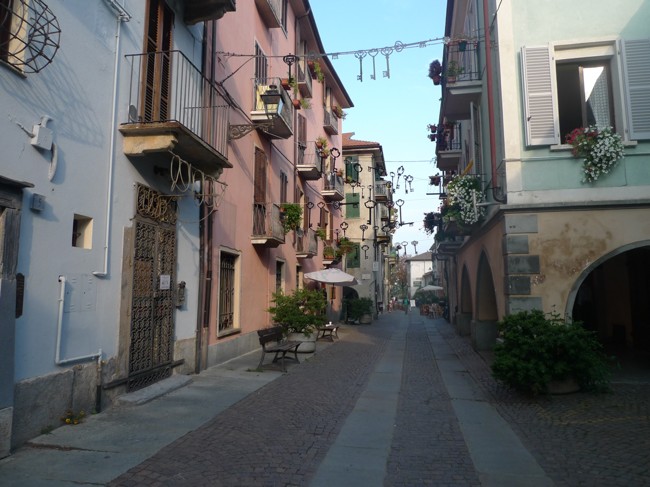 Street in Cuneo
Another street in Cuneo
Our room
Saying Good buy! Me going back up to the mountains, Yrr heading home!