Day 1: 12 August: Henday to Col de Lizuniaga
It is a tradition to start with a swim in the Atlatic sea before you begin you hike on the HRP trail in the Pyrenees.
I had a lovely swim about 8 a clock in the morning, quite empty beach, just a few more early birds. When I was ready just all the surfers started to come, I was lucky. I didn't stay long at the beach, eager to get started.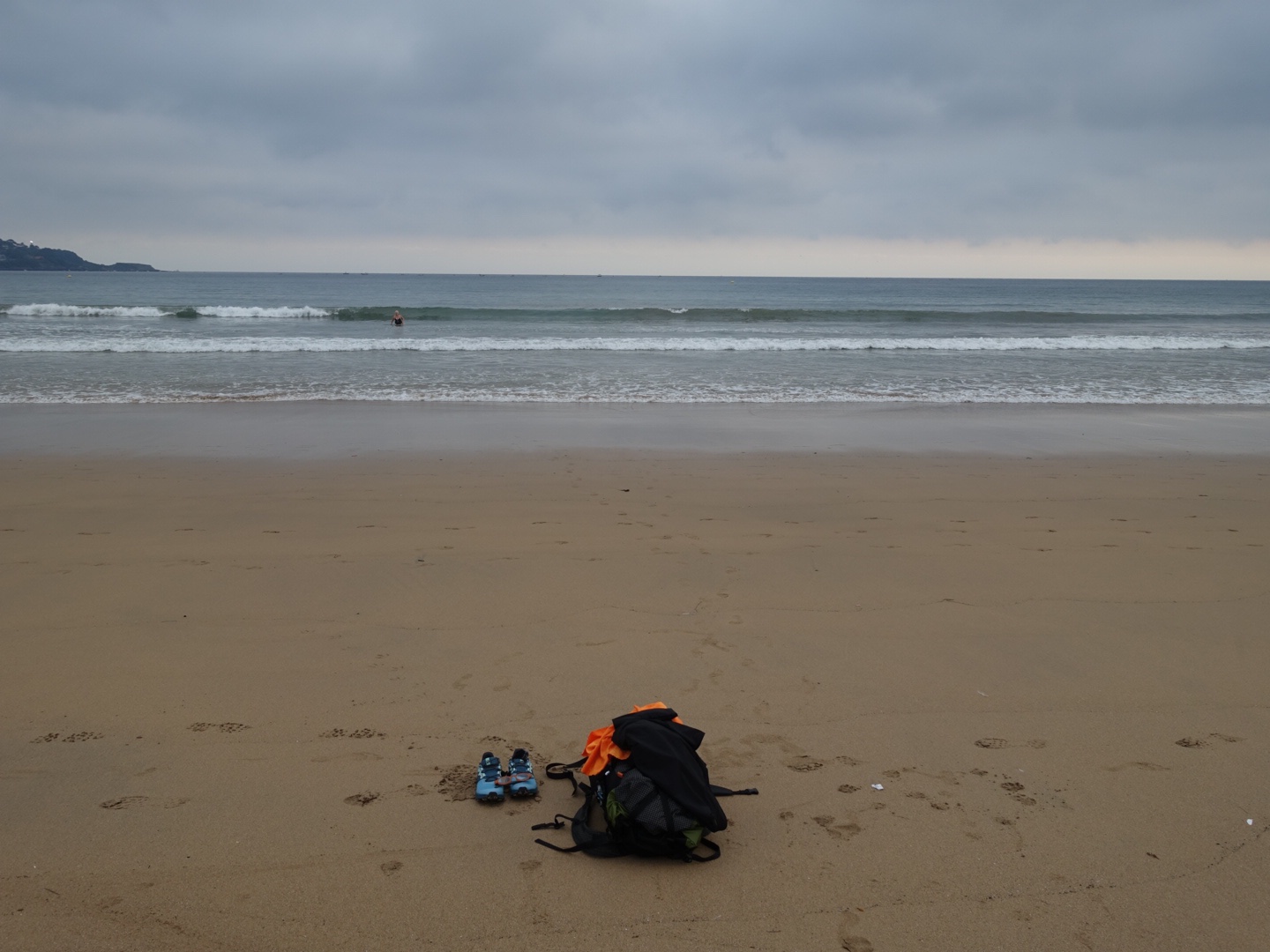 Before leaving I had some problems getting some money from the cash machine. They where all empty, a helpful lady told me that is often the case. I gave up and turn my back to the ocean and left the village.
During the walk I meet a really nice couple, Keith and Lesley, who also are following HRP, we have since then meet several times.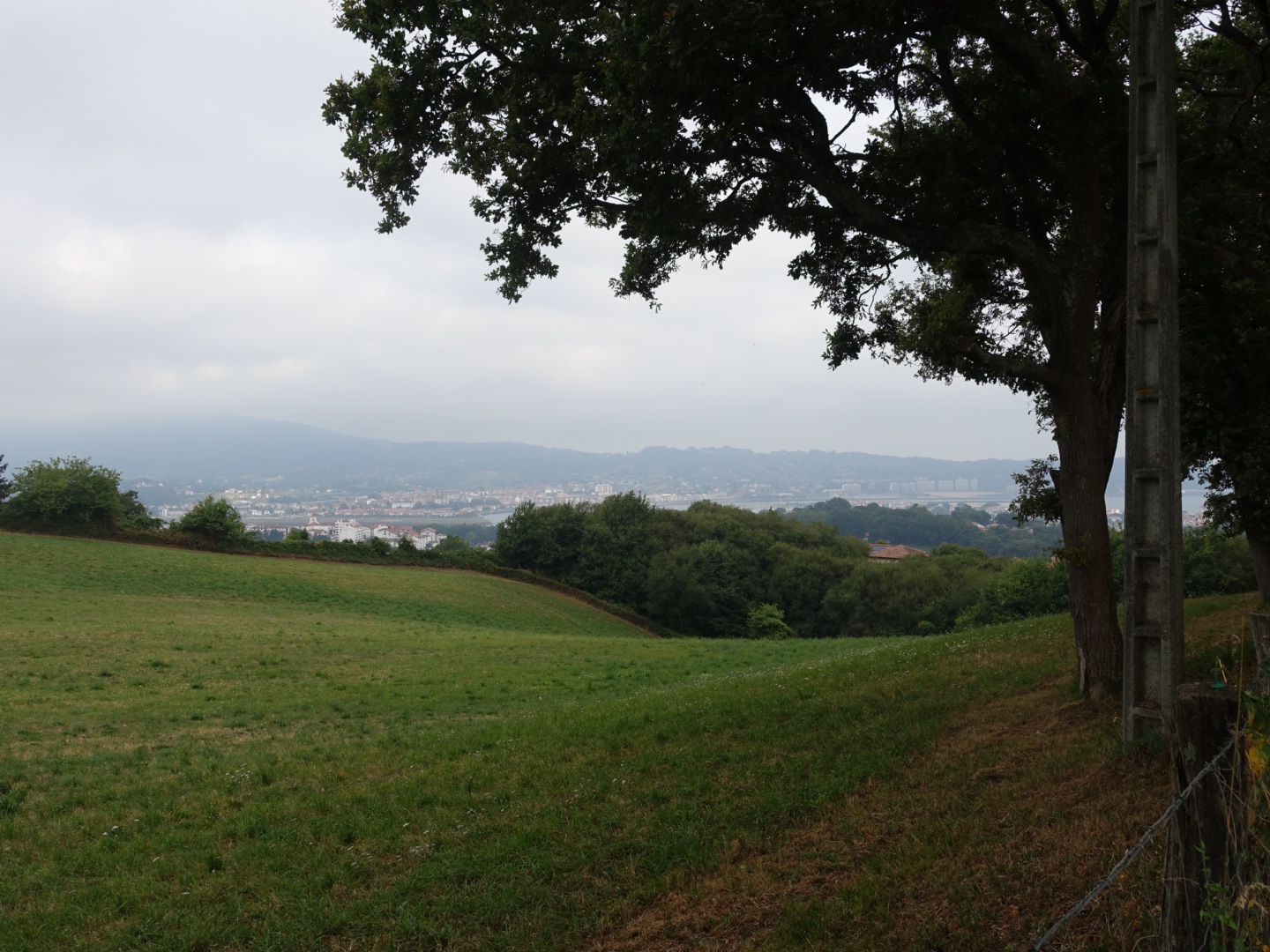 Later in the day it became very hot, about 35 degree, to hot for walking, I had to move slower and I did take a short cut in the end. I started to get some frictions between my toes, needed to be careful, I probably was to sloppy in rinsing of the sand and salt in between the toes after the swim.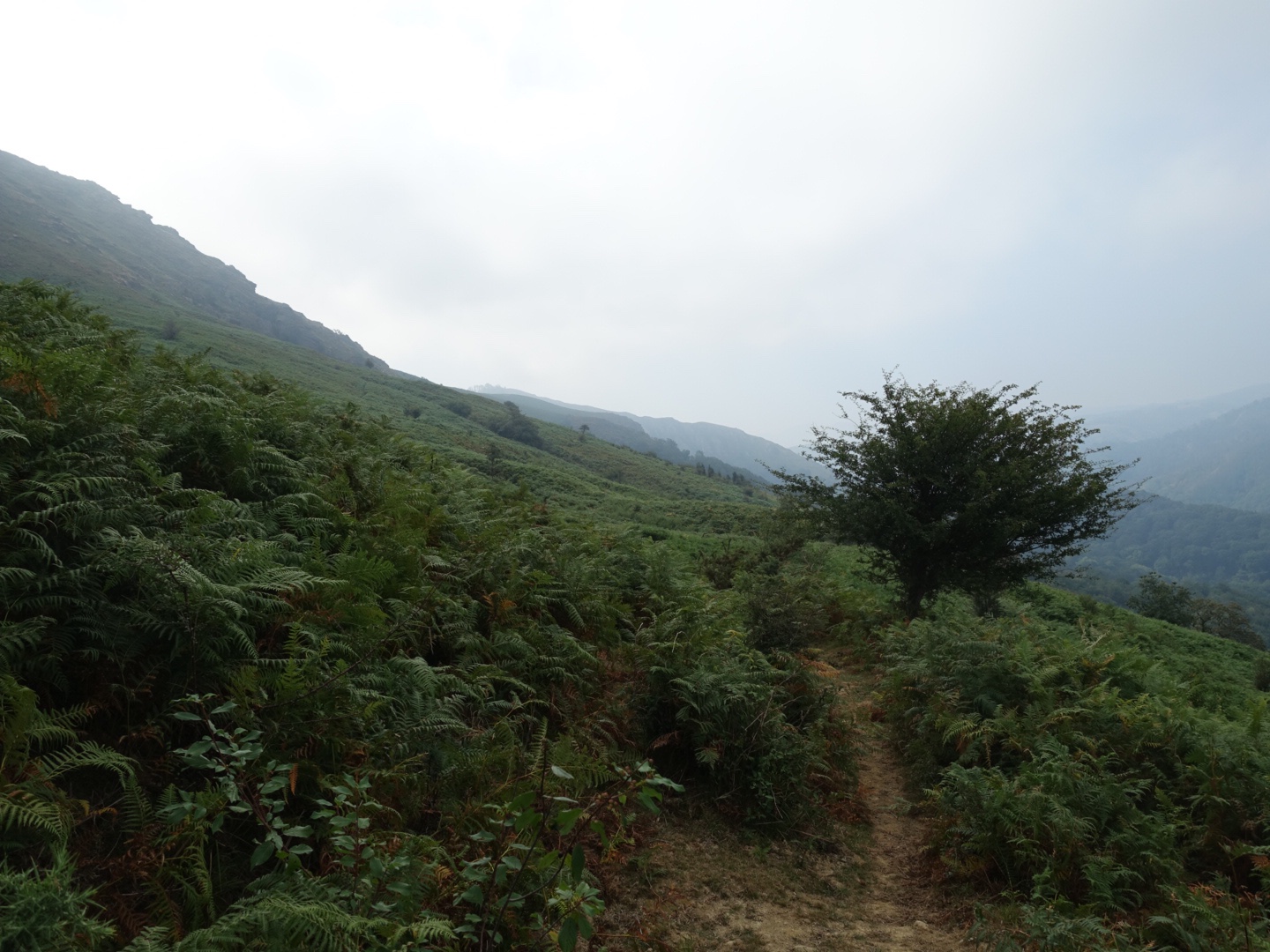 I pitched my tent at a campsite in a green field, crossed the road of a silent restaurant/hostel. There was no facilities accept for some fresh water. I made dinner at the tent, had a chat with Christer at home. The nice couple arrived just after I gone into my tent.