Day 72: 20 August, Lago di Valscura to St Anna
We really didn't think this was going to be a wonderful day, but it was. It was really cold and cloudy when we woke up. We had a hard time getting out of our warm sleeping bags and getting out of the tent.
Anna hiding from the cold wind
We were freezing when we finally started walking. We walked fast to get warm. It took us about half an hour to climb up to the top Coletto di Valskura 2520 m. By the time we came up, the sun had started shining and the sky was turning blue.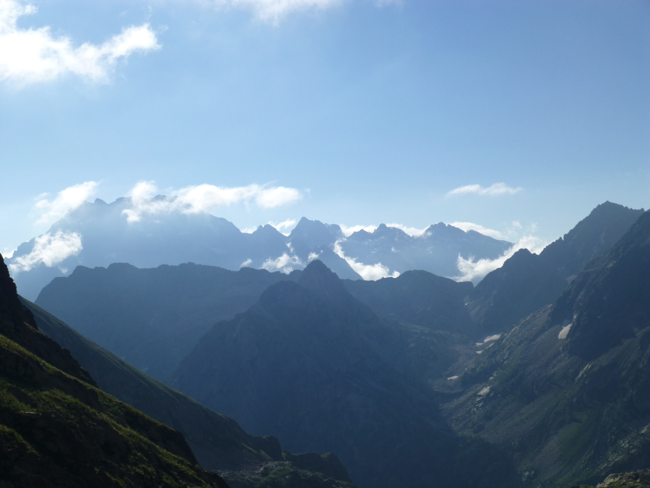 Blue sky and a beautiful view
We continued down to the lake Lago Malivern and had a little break before we continued down to the rifugio Malivern 1839 m. It was a ugly building that really looked mal place in the landscape. We just finished our map and needed a new one. Luckily we could buy it in the rifugio from the lovely girl that worked there. We sat down outside and ate some lunch before we started the second climb of the day up to Passo de Orginals 2600 m. It was a quite easy zigzag climb that took us less than 2 hours.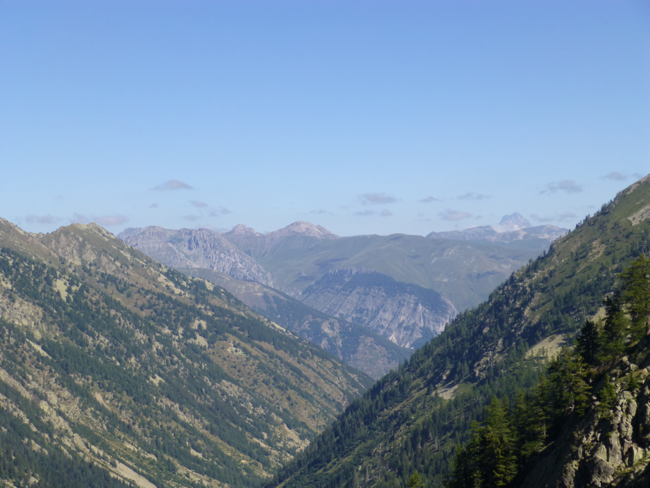 We shared a Snickers at the top and relaxed for a while before walked down to a road.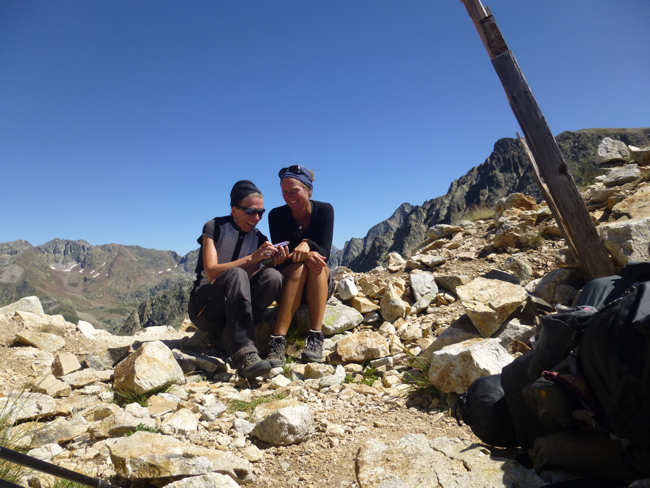 We had a second lunch in the grass before we did a short climb to Colle della Lombarda 2351m. We walked on the top of the mountain for almost an hour on the boarder between France and Italy. It was beautiful!
The sky was blue and great view in all directions. We met a lonely chimoax on the way.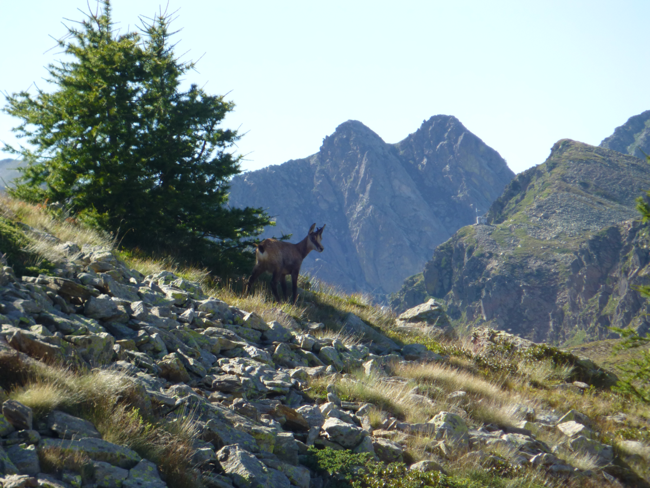 We ended the day by walking down to St Anna, a strange place with a hotel, a bar a religious souvenir shop and a pilgrim church.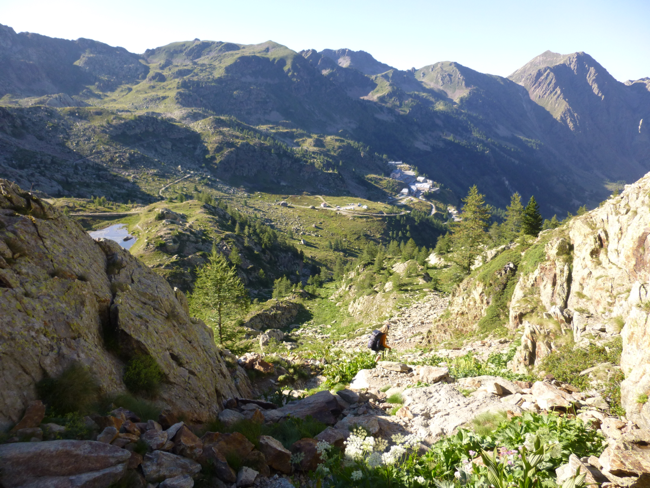 Anna walking down to st Anna
The religious symbols started already on the way down and they where all over. I forced Anna to stand next to a sculpture of her name sister St Anna, for a picture.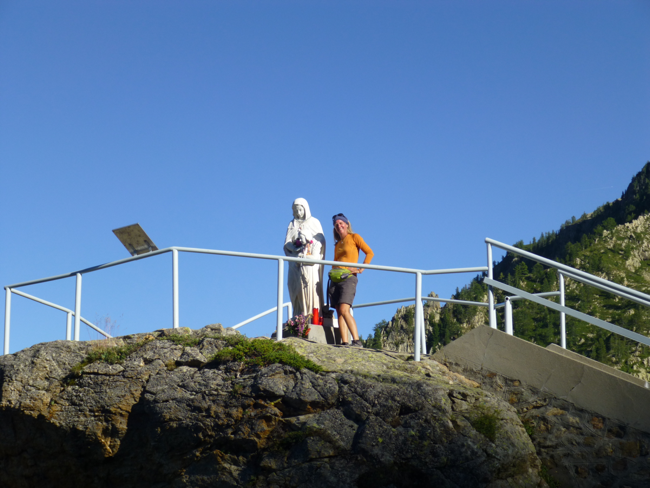 There were possibilities to put up a tent for free and we did. We had dinner at the hotel/ gite. We were hungry and tired after a long day, the soup, the meat, the apfelstrudel and the red wine tasted good. When we walked back to the tent we noticed the full moon. It was hiding behind the mountain but it mooved really fast and lightened up the sky.
Full moon
It was really cold, we hurried into our sleeping-bags and did some reading before we fell asleep (before 10 o'clock).