Day 71: 19 August, Morelli-Buzzi to Lago Valscura
It was a sunny morning, a promising weather! We left the refuge around 9. We walked down for two hours. At first it was very rocky and rough.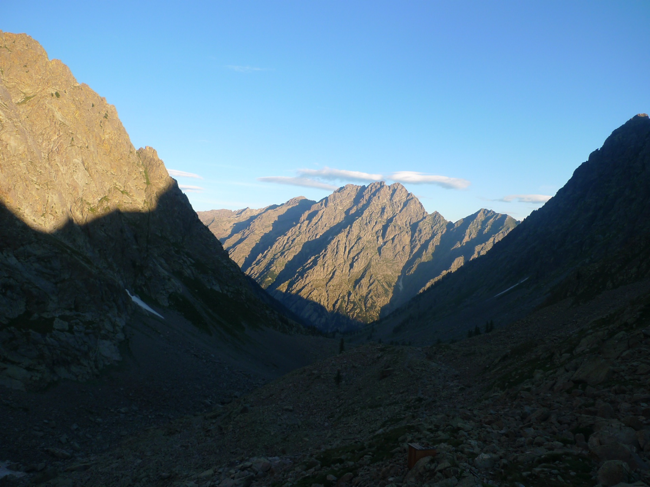 We past a lake, Lagarot di Lourousa on the way, from there there is a path leading up to a bivaccio, S. Varrone, from a distance it really looked nice and a pity it was to early for us to stop for the day.
Further down we walked in the forest, it was steep but still very easy walk down as the zigzag lane was very wide.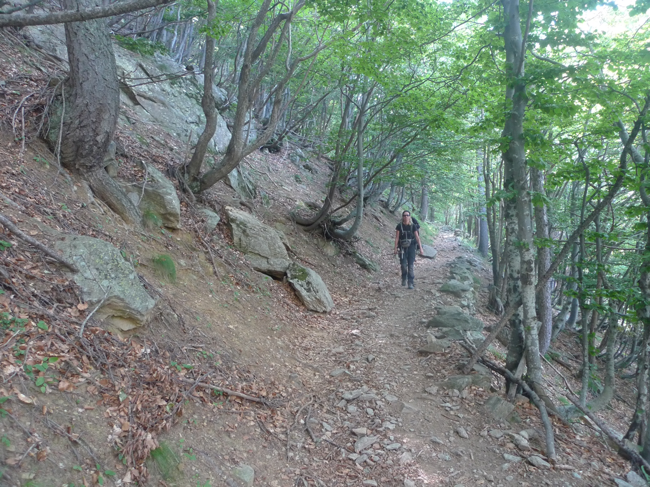 We reached the spa-resort, Terme de Valdieri. We found a tiny grocery shop, run by a sweet lady. We bought pasta, bacon, tomato sauce, cheese, chocolate and wine. We where so happy as we didn't have much nice food left.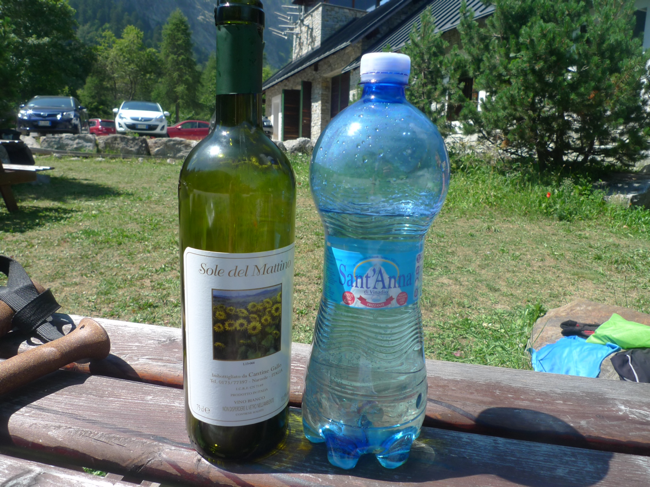 Lightweight wine!
We ate our lunch and rested for a whole, we only had a few hours walk to our planed destination.
We followed a tiny road, tiny ascending, it was hot so we walked slowly. At a small waterfall we wet our heads to cool down. It was nice.
We continued and reached flat area, Piano de Valasco, popular place. Suddenly the weather changed drastically, it got windy and big drops of rain started to fall. We found a big stone that we could hide under. Soon it was raining very heavily and it also started to thunder. We where lucky to have found a shelter.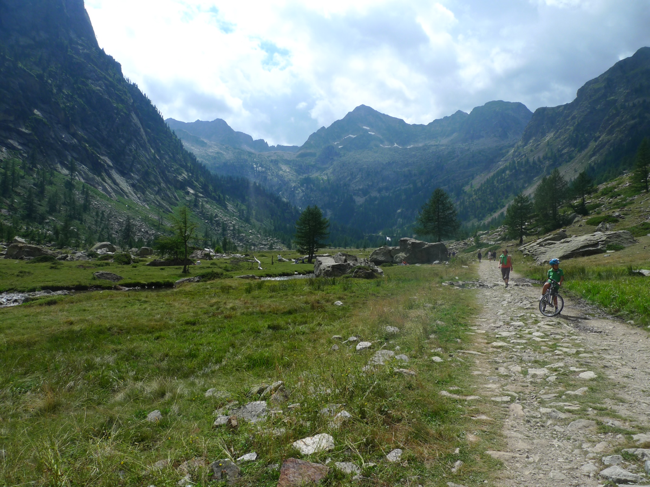 Piano di Valesco, just before the weather change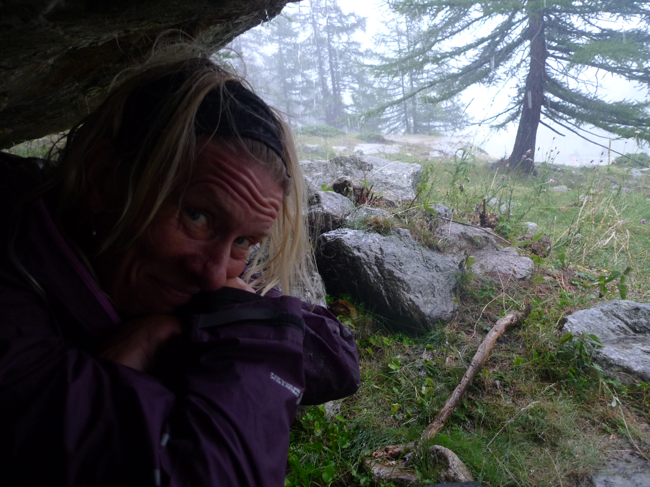 Yrr in our shelter
As sudden as it started it ended. We continued and soon we left the valley and climbed upwards. For a while we walked in a cloud, sometimes we didn't see much, but as the track was very clear we continued. The last part up to the lake was very nice zigzag stony path, the fog/cloud gave it a special feeling.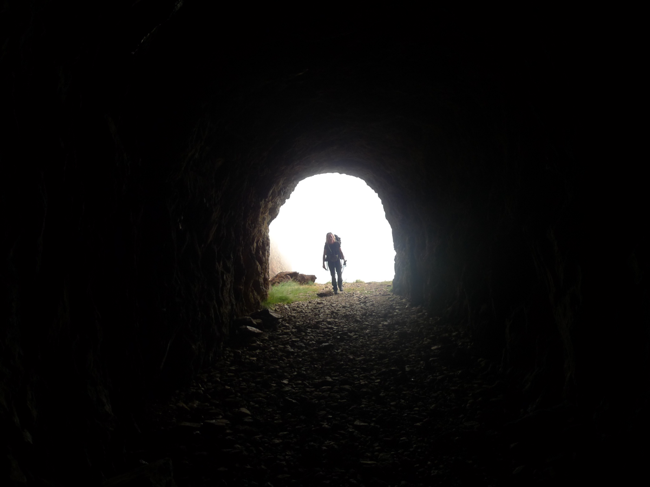 We had to walk through a tunnel at one place
When we reached the lake the sky was blue again, but it was a bit chilly and windy. We found a locked bivaccio. We set up the tent outside to get some wind protection. We made lovely dinner with the food we bought down in the valley and drank some white wine with it.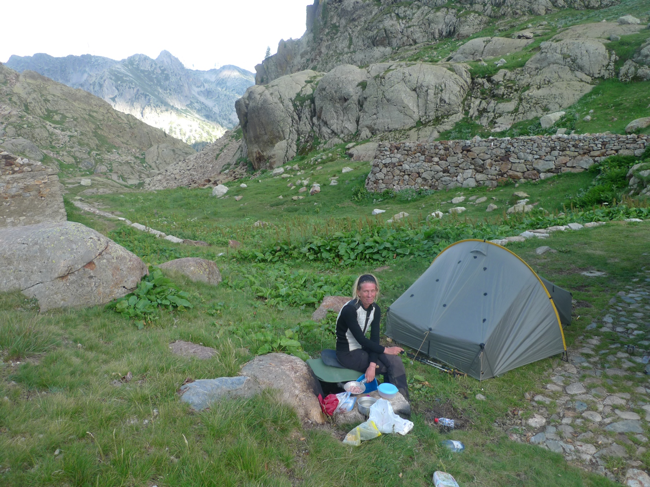 Yrr outside of our tent making dinner
The cold evening forced us to go early to bed but before I took some pinhole images of the surroundings.