Day 70: 18 August, CAI bivaccio Pianodel Praiet to Rifugio Morelli-Buzzi
We had breakfast on the bench outside "our" house, müsli and milk, coffee and tea. It was a beautiful morning, the sun was shining, even if it hadn't reached us yet. It took us about two hours to climb up to the top, Colle di Fenestrelle (2463 m). The view was stunning in all directions. It was hot and we were sweaty when we came to the top.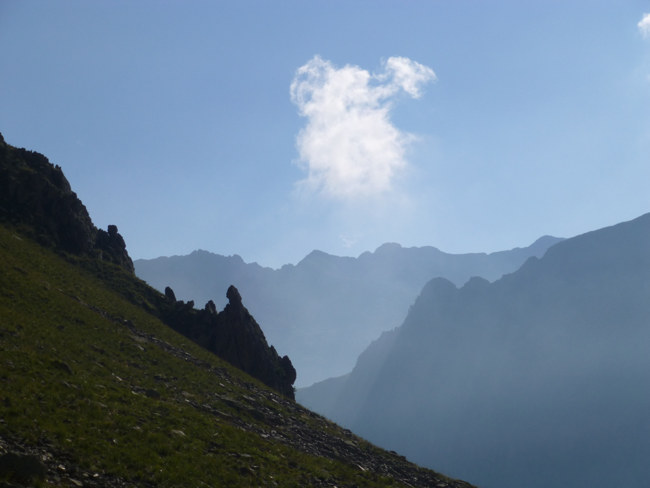 Beautiful morning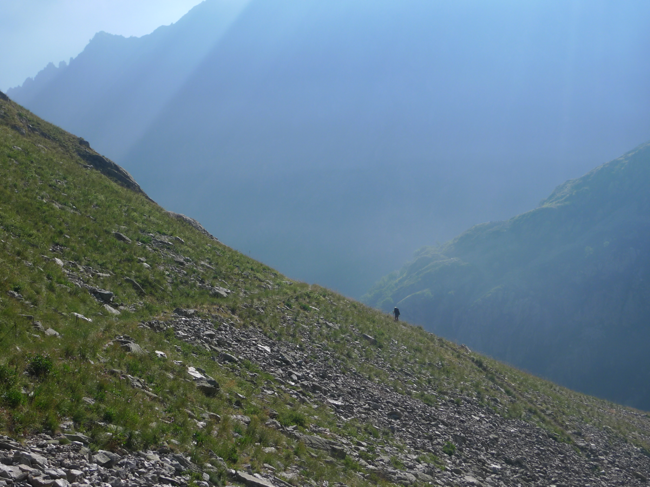 Climbing to the top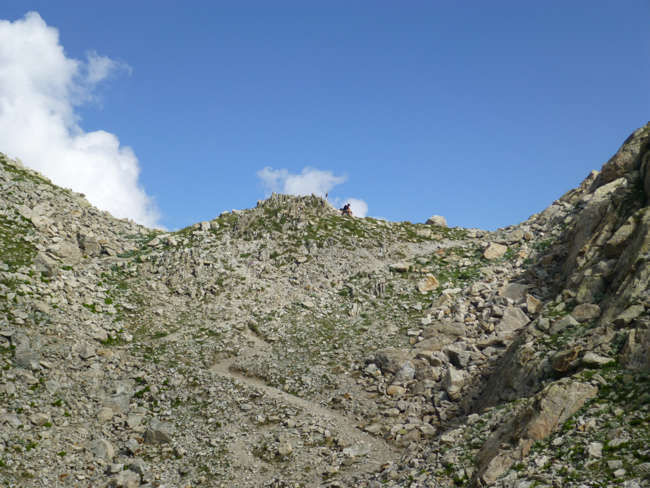 At the top, Colle de Fenestrelle
We stayed at the top for a while enjoyed and ate a second breakfast, some bread and sausage.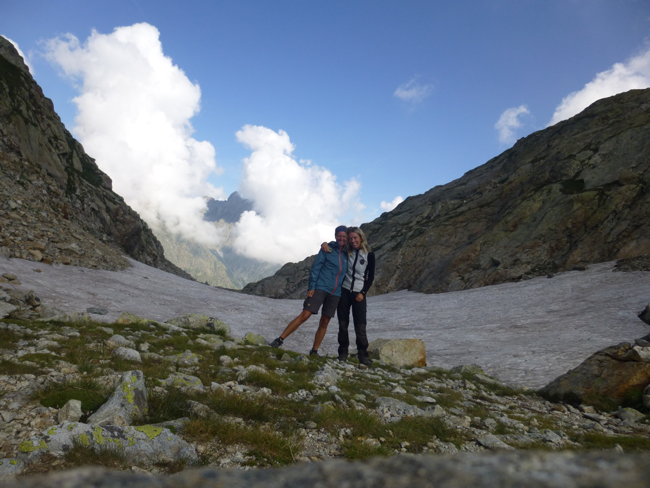 Group picture at Colle di Fernestrelle
We passed some snow at the top before we started going down on a quite steep and rocky path.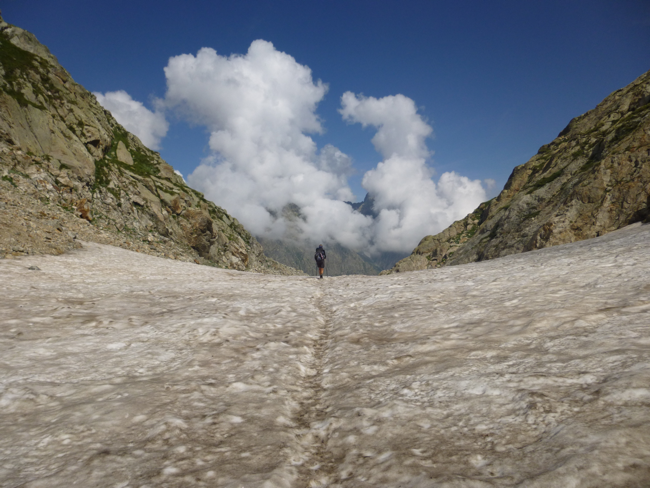 Walking on snow at the top before going down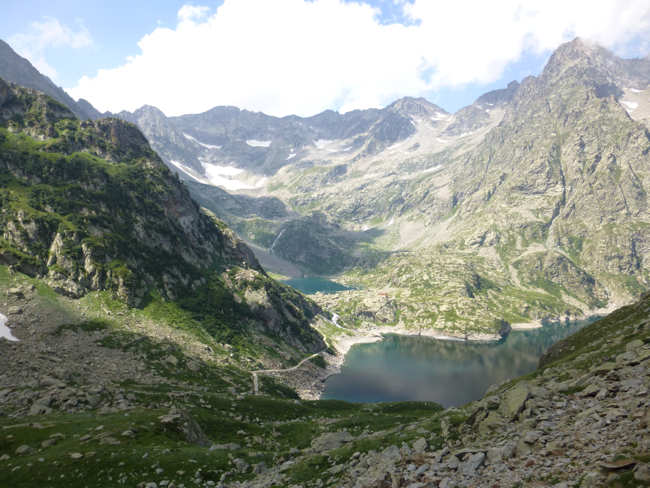 On our way down
After about an hour we came down to a flat area with grass and some big rocks. We stopped for lunch and to dry our tent. The sun was shining. We sat on the grass for quite a long time talking ( we can still find things to talk about) before we continued. We passed the lake and when we were about to do our second climb of the day to Colle del Ciapos (2526 m) we passed a small group of Italians having a picnic. They had a bottle of wine but no opener. They asked us if we had one, of course we had a wine bottle opener, I started to dig deep into my backpack and they offered us some really delicious pastries. We propably looked really happy becouse they decided to give us a small bag with pastries. We ate them about 1,5 hour later when we reached the top. Happiness! The weather changed, clouds came from different directions and it was cloudy when we were at the top. We started to walk down, our plan was to camp somewhere farther down in the valley. After about half an hour we came to the rifugio Morelli-Buzzi (2351 m) It was raining a little, we stopped at the rifugio to have a drink, there was a lot of bucketins outside the rifugio.
Buketins
Suddenly the valley was filled with fog. We decided to stay at the rifugio. We made pasta pesto for dinner and enjyed the company of the bucketins.