Day 53: 28 July, Lac St. Anne to Lac Vallonet
Waking up at the lake was nice, the sun hit the tent at 7. We had breakfast, musli and milk.
It was a quite windy day but the climb up to the col Girardin was great.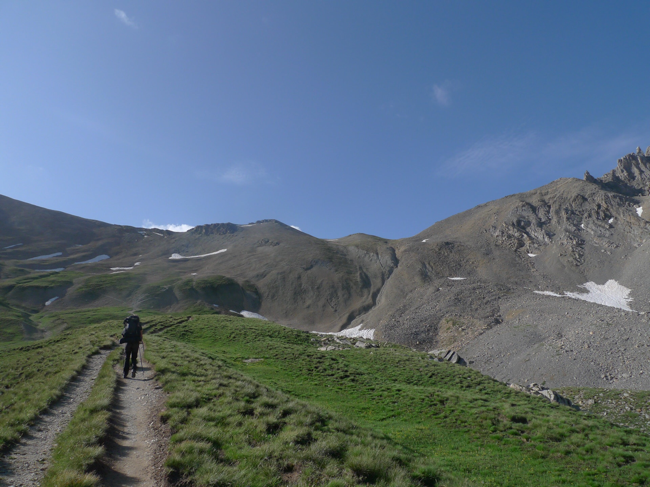 We followed a zig zag path up to the col. The last part was dry, stony and with all most no vegetation.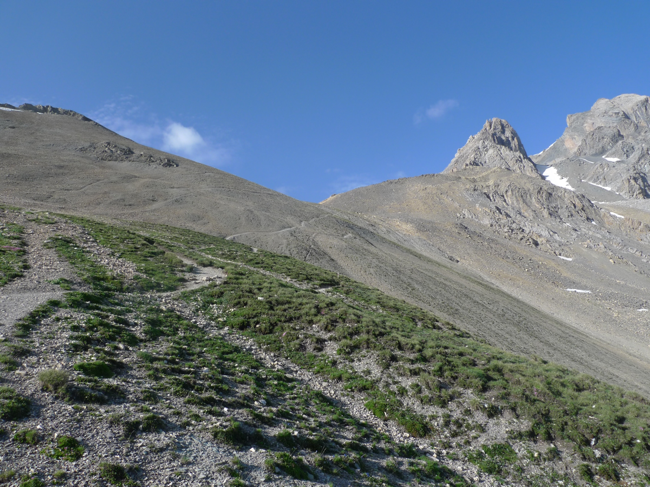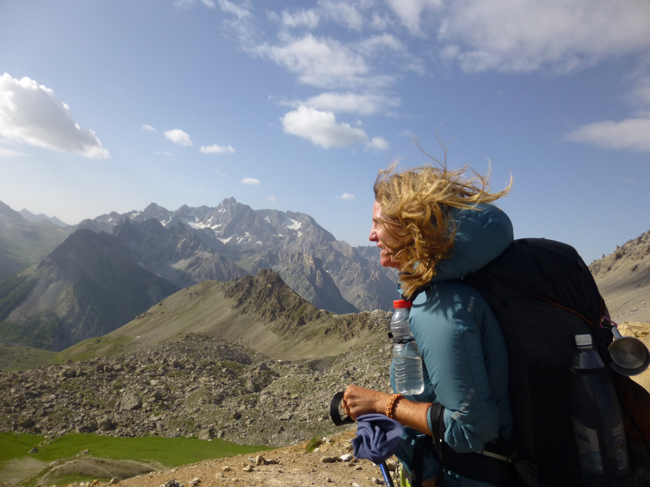 Anna and the wind at the top of the col
At the col the wind was really hard, we quickly took some nice photos of the view, some last images of the lake and started our climb down on the other side, down to the village La Barge.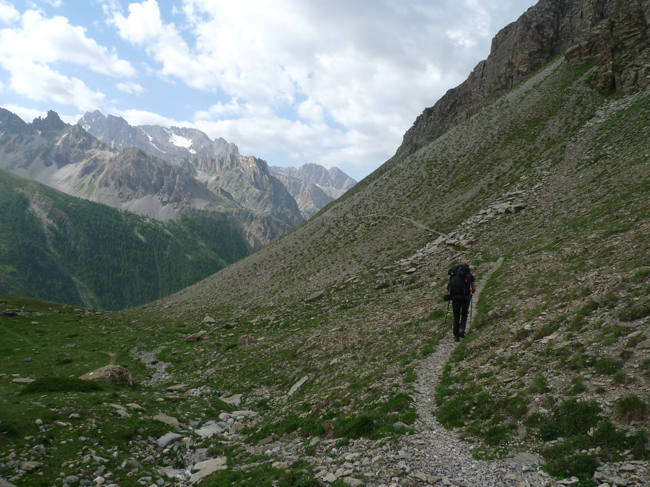 At first it was really nice climb but later before reaching the village it was really steep. Tough for our knees. On the way we saw a lot of butterflies, Machaon for instance.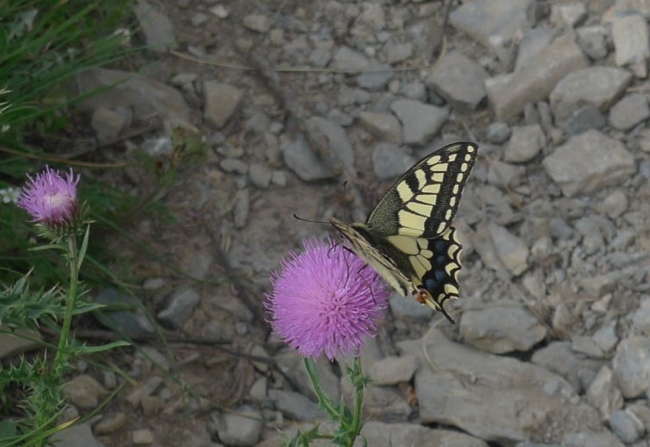 Machaon
In the village we sat down outside if the chapel and had our lunch. The trail continued for some kilometers, on a concrete road we decided to hitch hike. It took a while, as no car had our direction. But finally one car came and they picked us up, a sweet couple. They all ready had one other hiker in the car, an older lady that had the same destination as us. They dropped us all of in a small village, Fouilouse. We sat down together at a restaurant and had a lemonade in the shadow. It tasted delicious.
Another hiker came by, a guy from Belgium. He had walked all the way from Celiac and his plan was to reach Larche. Long walk for one day.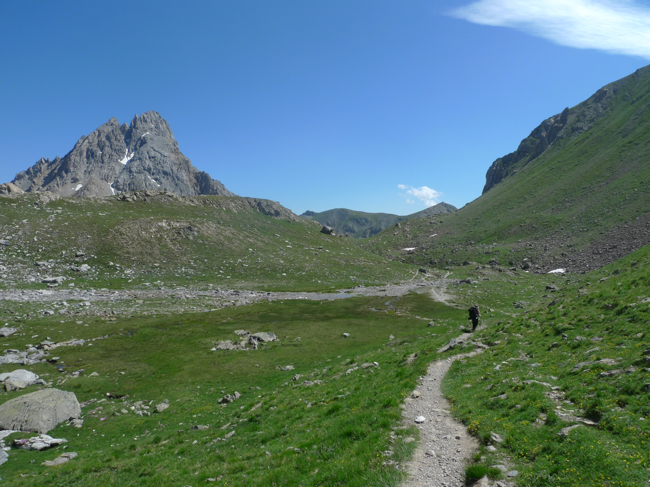 After some talking we all broke up and started to climb up to Col du Vallonet, 2524 m. The guy was fast so we didn't see him again. The lady past us after a while, she hiked alone, walked like six-seven hours per day and she was wild camping mist of the time. Inspiring women!
After the col the landscape was more stony and rough. We stopped at the lake Lac Vallonet, just bellow the col. It was a bit windy but still, nice weather. Yrr took a swim, the water was really warm. We washed our clothes and they dried fast in the wind and sun.
We made dinner, pasta with tomato sauce, we both wished we had some sausages with it. The fresh ones we have had a couple of times. But as they are fresh they are not so suitable to carry with you.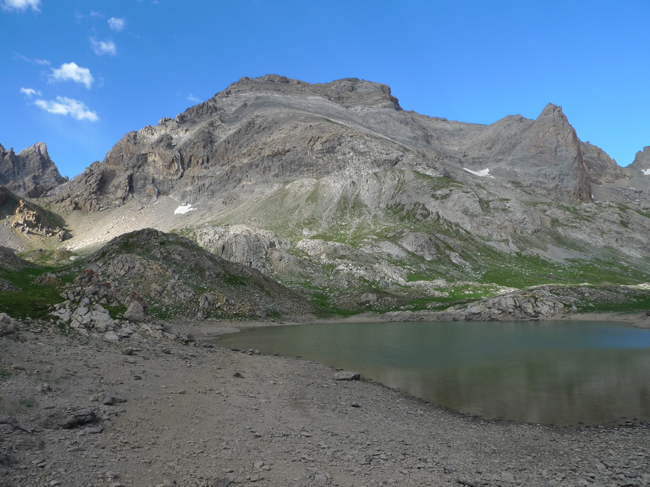 The lake
Before going inside the tent we took a walk around the lake, there was a lot of marmots and we could get rather close to them.
The night was windy.