Day 52: 27 July, Ceillac to Lac st Anne
We ate breakfast in the kitchen at the gite, yogurt and fruit. We walked along a river for about 20 minuets before we started climbing up the hill in a forest. It was quite steep and it was really hot. After about 2 hours we came to the lake Lac Miroir (2214m) we sat down and had some lunch, it was a wonderful place. After a while we decided to take a swim in the lake.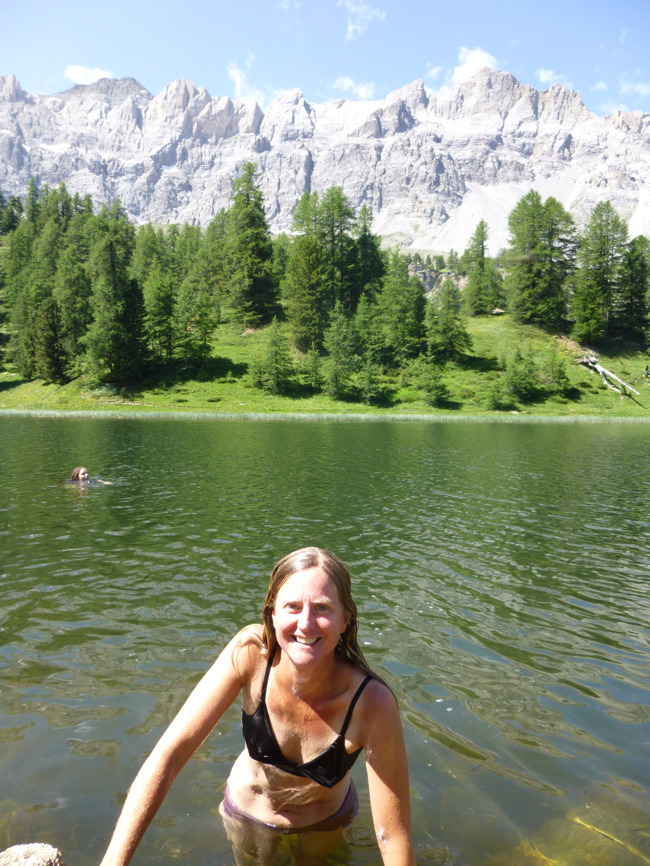 Anna taking a swim in Lac Miroir
The water was of course cold, but not that cold, it was nice actually. We dried in the sun before we continued to the next lake Lac St Anne (2415m). It was more than beautiful! A totally blue lake surrounded by green grass and stone-grey mountains. We had decided to look for possibilities to put up a tent by the lake. We found a spot and I (Ýrr) decided to take a swim also in this lake. It was colder than the other one but really refreshing after the climbing in the sun.
Ýrr swimming in Lac St Anne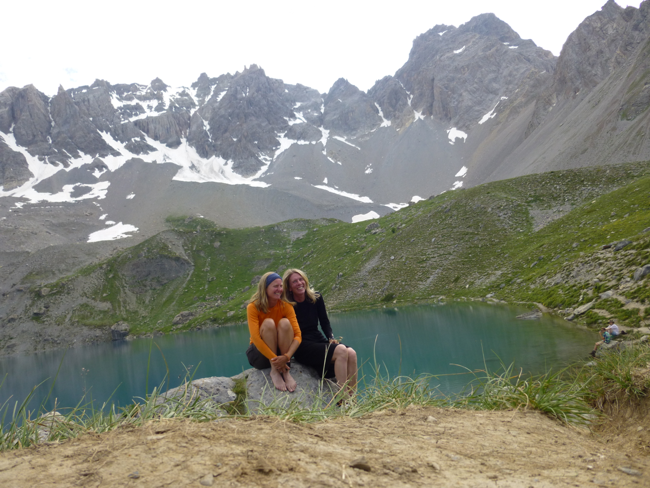 Anna and Ýrr relaxing at Lac St Anne
We relaxed for hours in the sun, waiting for the day tourists to disappear. I did some reading and Anna made some I pad drawings of the mountains. When we were alone we made dinner and put up the tent. We had brought some white wine with us and had a glass, luxury!
We made a fire and boiled some water to drink.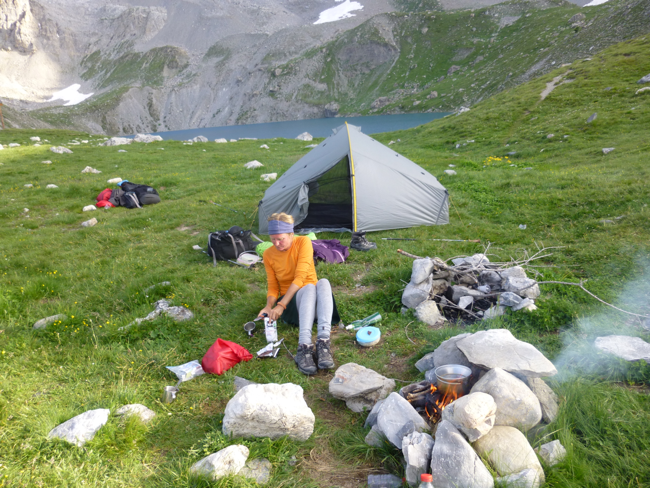 We enjoyed being in the big and beautiful nature in a this wonderful place, looking at the colours changing while the sun slowly moved behind the mountains.