Day 12: 17 June, Fessevillers to Goumois
We woke up early, prepared for a hot day. We only walked 8 km to Goumois, a small village on the border between France and Switzerland. We walked mostly on a road and in a forest. It was a easy walk, not very exciting but a beautiful morning. We passed cows and the little settlement of Urtière with a chapel and we saw some hares and birds on our way.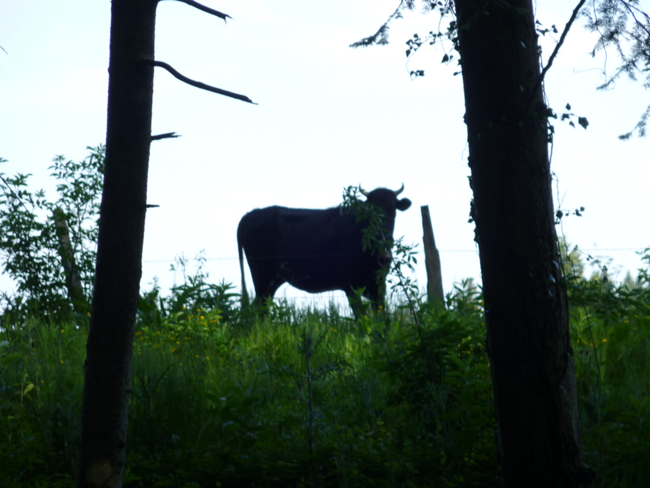 A bull early in the morning.
After a while we saw Switzerland across the valley.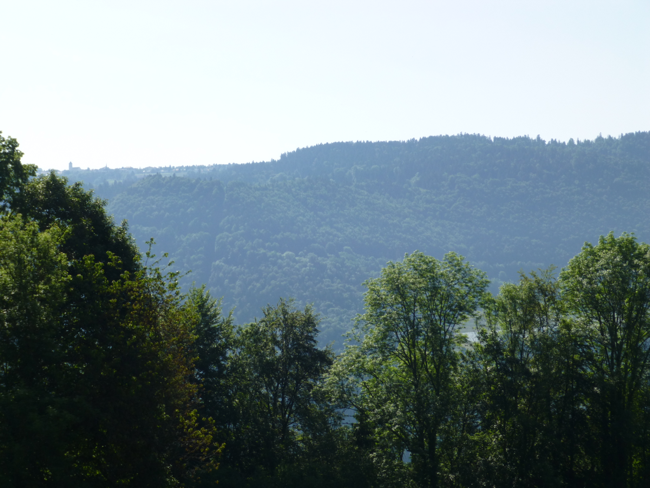 Looking at Switzerland.
We sat down on a bench with a good view over the valley and had some homemade bread and hummus right before we walked down to Goumois.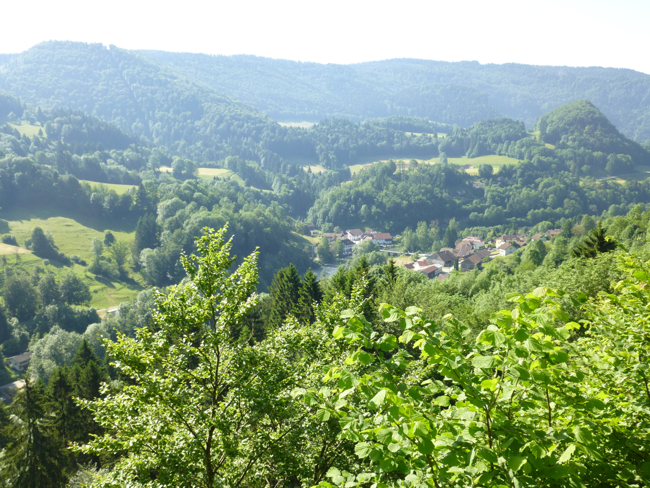 Goumois, France on the one side of the river and Switzerland on the other
When we came to the village the heat was killing us, 34 degrees in the shadow. We went to the camping and left our backpacks before we took a walk in the village. There was a bridge in the middle of the center with Switzerland on the other side of the river. We sat down in a restaurant in Switzerland and had a glass of rosé from the local area.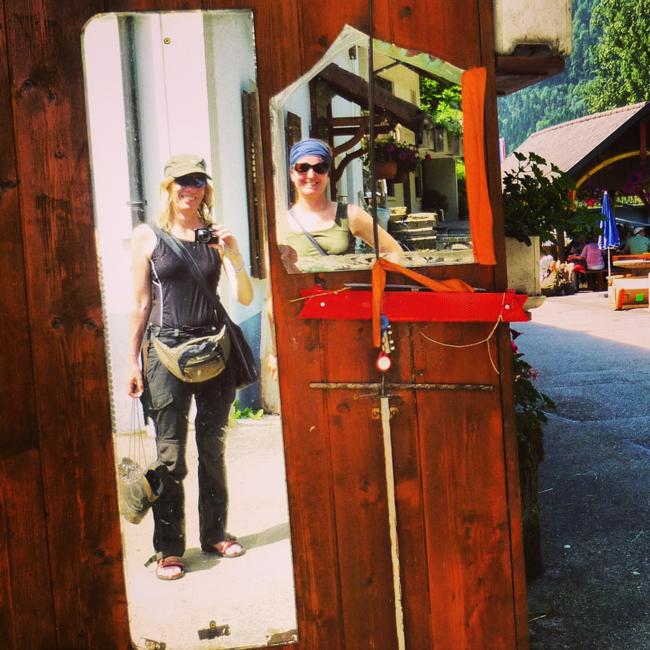 Ýrr and Anna in Switzerland
In the evening we made delicious pasta with tomatoes, crème fraich and smoked sausage from the local area and we had some local wine.  We only had one glas of wine, the rest we carried with us to the next destination.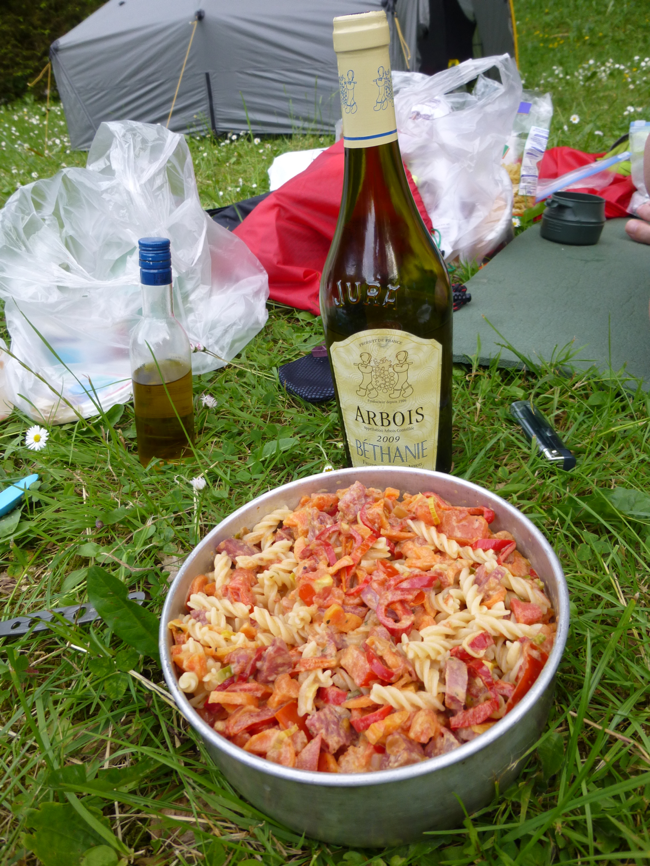 .
Delicious pasta and some wine from the local area outside the tent.