Day 13: 18 June, Goumois to La Rasse
This day we wanted to have an early start it was expected to be sun and 34 degrees.
For the whole day we walked along the river Doube with Swiss mountain on the one side and French on other. The track went mainly through forest. Sometimes it felt like we were walking in a fairy tail or in a painting of John Bauer. The trees where covered with heavy grooving moss and we past waterfalls and big giant stones looking like trolls.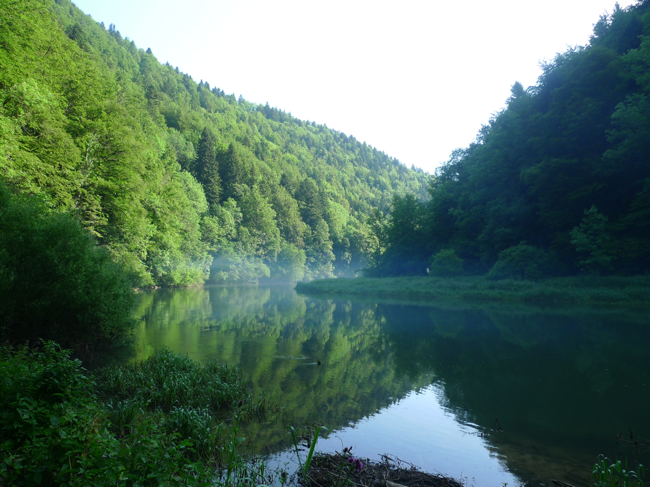 But we also had one really scary experience, while walking on a small road we met a young women with two dogs, the dogs where running freely and she had no controll over them and they came right on to us. One of dogs dogs bite Yrr in her leg. She was lucky that she had long pants. And I was lucky that the dog didn't went for my bare legs as I was wearing shorts. We where quite angry and scared afterwards and shouted at the girl to have her dogs leashed.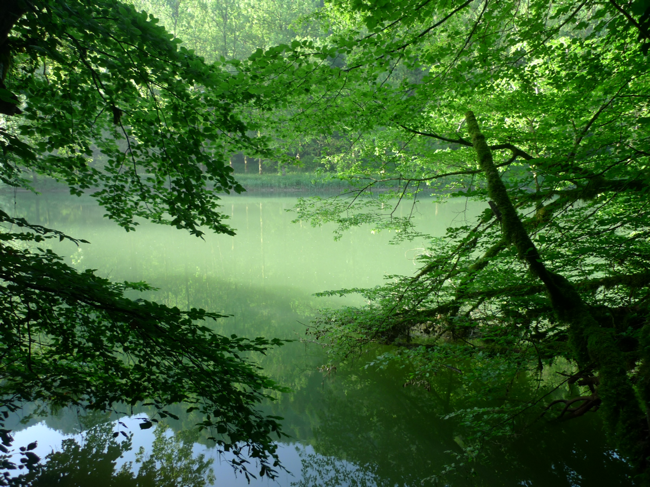 We also had to do some scary staircase climbing. It was an area with some Via Ferrata. We took it slow as we both are a bit afraid of heights.
In the end of the trail it started to be a bit too hot and we where running out of water. Strangely during the day we had past several water springs but as soon as you really need one you don't. I went down to the river and even thought it was probably ok to drink it directly we used one of our Micropur tablets to clean it from bacteria. It taste a bit like a swimming pool but if in need you drink it with pleasure.
Moss growing on the three…
We finally arrived to a hotel and restaurant, we had some cold sparkling water and decided to stay the night.