Day 2: 13 August: Col de Lizuniaga to Arizkun
I woke up half past five by the guy in the neighbouring tent who started to take down his tent. Some are early. I decided to get up as well, my wish was to get some walking done before the heat slowed me down. I was ready to leave quarter past seven. Took farwell of Keith and Lesley.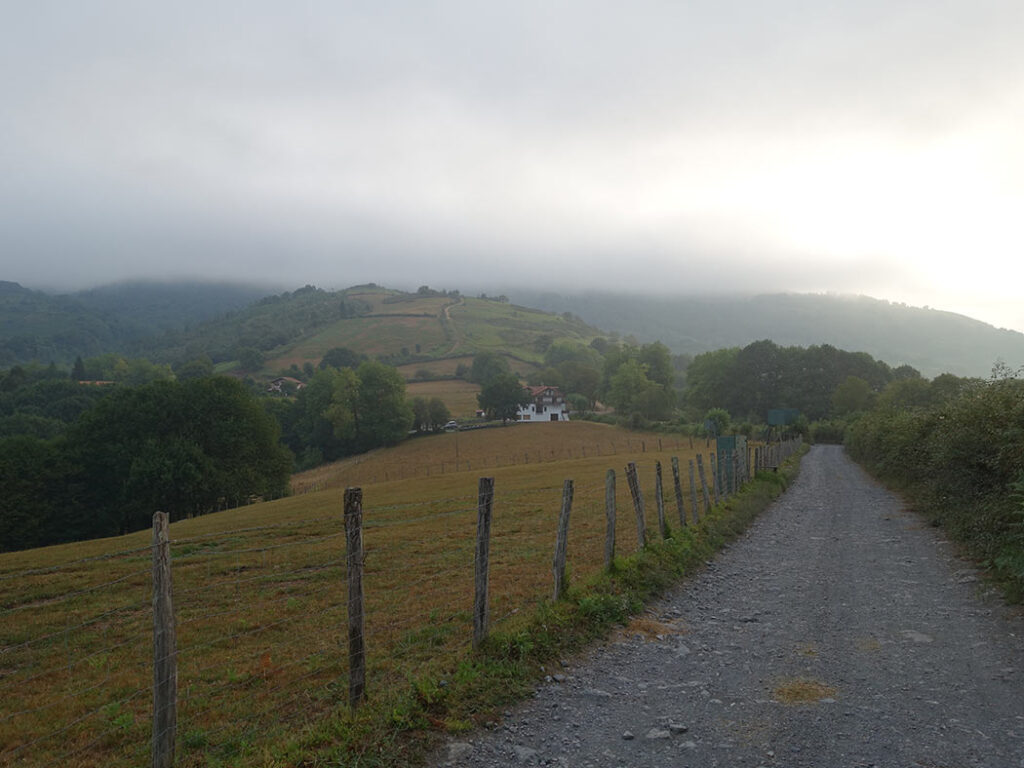 Walked most of the parts on dirt roads. I passed a lot of horses and cowes with bells around their neck. A sound familiar from earlier hikes in the mountains.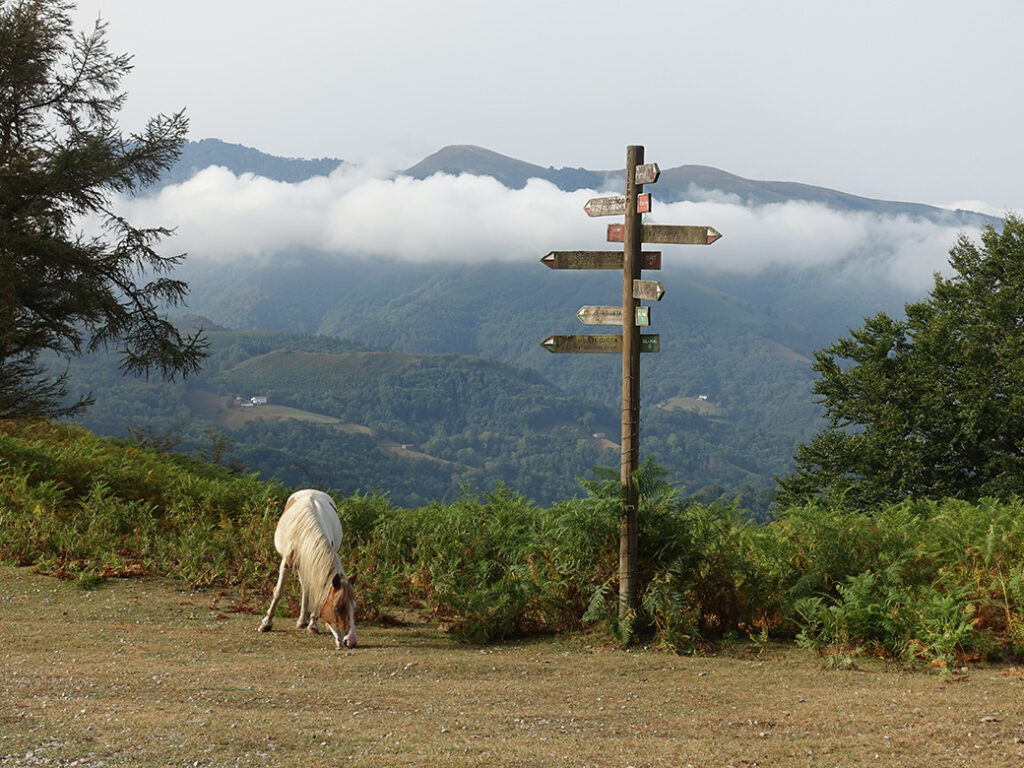 In the end of the trail there was a heavy climb, heavy mostly because of the heat, followed by an even steeper down climb.
I walked in to Leslie and Keith, we had a nice break in the shade of some oak threes together. They took of a little earlier then me, my feet needed some more air. When I come down to the village Arizkun, Leslie welcomed me with a beer. It tasted fantastic. We walked together to the hostel at the neighbouring village, Arizkun, as we all had booked a room there for the night. Unfortunately there was no restaurant open in the village, so I made some dinner in the kitchen.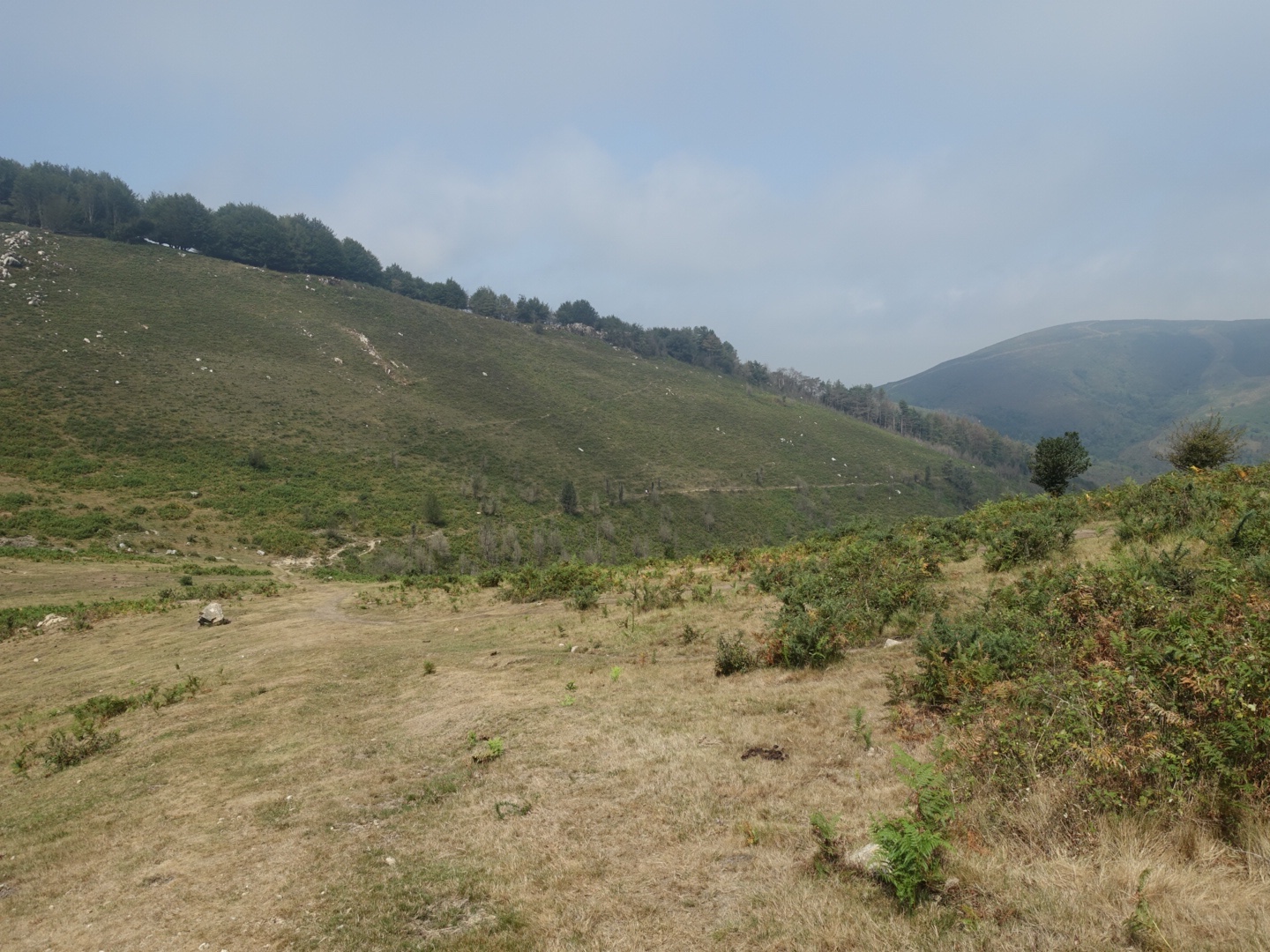 The weather changed, there was some rain during the evening/night.