Day 77: 27 August, Rifugio Barant to Villanova
I woke up early after a good night sleep. The sun was shining, I went quickly up to get a view as I did not get one yesterday and I also new it would soon disappear again. What I saw was magnificent, the colors, the mountains hiding in the clouds, undescribable. I dressed and went out to take some pictures. I felt very privileged to be there, to see it.
Outside of my window
Behind the refuge
I had some breakfast, which I rarely have at the refuges, to my surprise and which also made me happy, he offered me some cheese and salami, you normally only get bread with marmalade in Italy and France. But I have to admit I have gained a habit, so I also had a sandwich with Nutella.
The nice owner infront of his refuge (I wish I got his name)
I packed my things and sad good buy. The refuge and the surrounding was again covered with clouds with no views around it. I past the botanic garden, Giardino Botanico Peyronet, but it was late in the season to see many plants, so I decided to continue.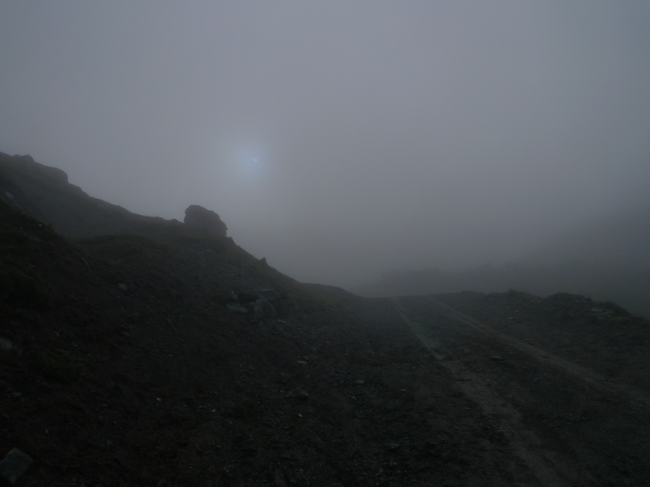 Walking in the fog (clouds)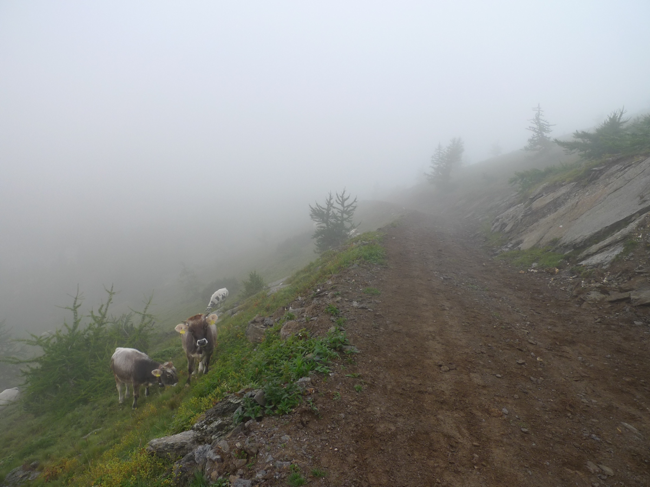 Some cows in the mist
At first i followed a small road and then I took another trail than gta down to Villanova, by suggestion from the refuge owner. The trail seemed to be an old road made with stones. It was a great walk down. I also noticed that the colors have changed, it started to turn to autumn.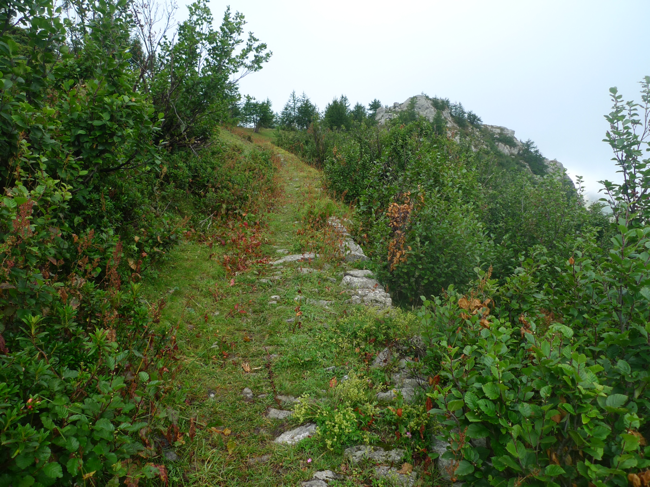 The old track
I took it slow as I all ready new I have to stay in Villanova, two hours down, because their would be thunder later in the afternoon and the following etap is about 6 hours and going up to almost 2500.
Villanova is a quite small village with a posta tappa and a restaurant. They charged me extra, 5 euro, for cooking my own food, with my own stove. Very strange. But I got my own room and I felt that I could have nice an quite afternoon their so I was still happy.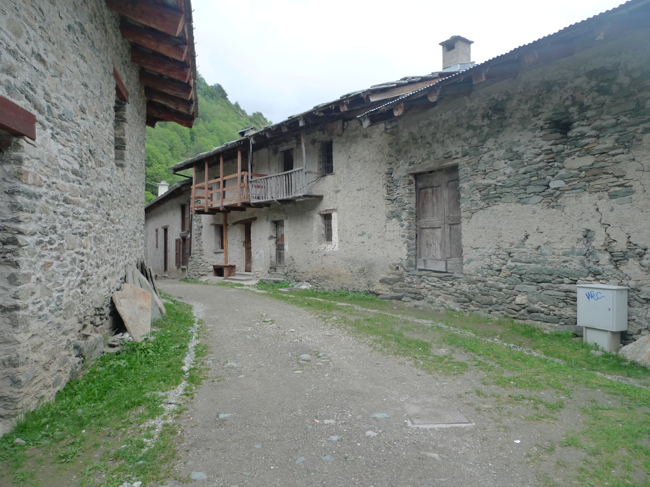 Villanova
I took an afternoon nap, made some planing with Claudia and went for a glass of wine before making my dinner.