Day 7: 12 June, Thann to Gazon Vert (Col des Pershes)
The day started with walking up through the woods but later we came up and out in a more open landscape. Nice views everywhere. We had lunch, lovely left over from the dinner last night, with a great view over the mountains.
We had some ice cream, the austronaut version. It tasted like syntetic ice creame but in our situation this was not bad, It melted in your mouth almost like normal ice cream.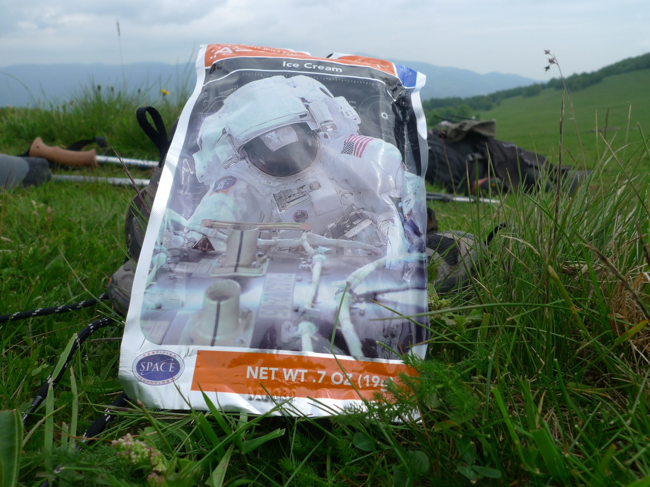 Continued for a while in the field. There where quite a lot of other hikers in this area. Further on when we came in to the woods again we didn't met any others we now entered more remote areas.
We came to a refuge that was unstaffed. It was a nice place and view. We decided to stay and camp there.
We sat up the tent on the only flat place we could find with a great view over the valley.