Day 57: 1 August, St Etienne de tinee to Roya
Before leaving St Etienne we had to pick up our parcel at the post office. We brought all the remaining dried food and just left some things in the box, the next destination for the box is Menton, the end point for this trail.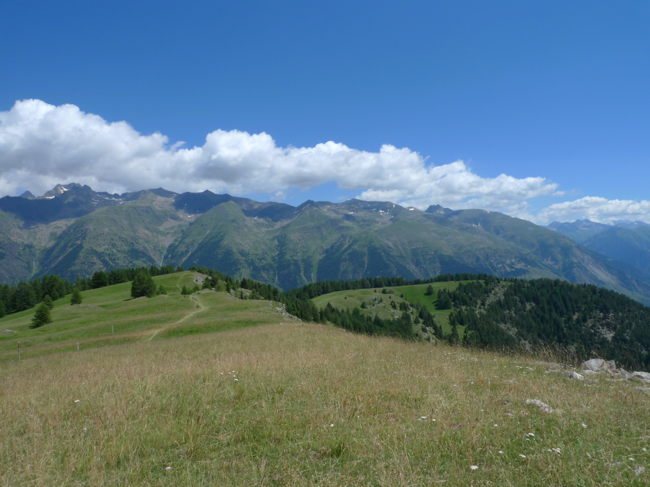 If you choose to walk for a few days along GR5 this etap is not the one you should choose. The first part is going through the ski resort, Auron. The last part from the col Blainon before reaching the little village Roya is very nice though, so is Roya.
You walk slightly downwards a long a slop, with a lot of flowers, butterflies and grasshoppers. There is also some old farmers houses, unfortunately most of them in ruins. The houses where build in another way than we had seen before in the alps.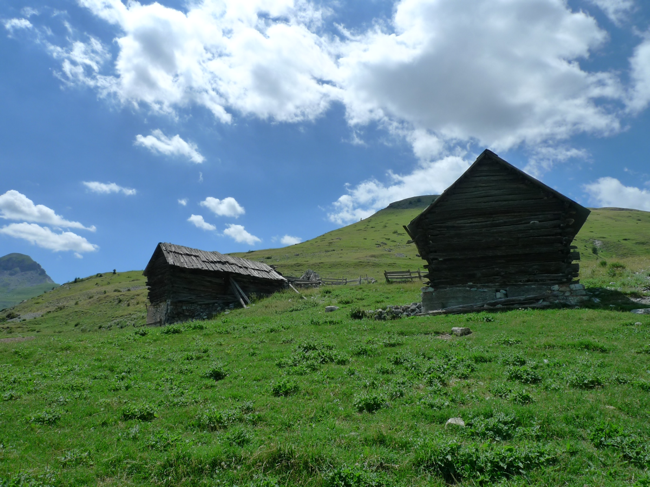 We took it slow, enjoying following the nice path, tried to cash some big grasshoppers on photo, not succeeded very well. A specially one big yellow one with black eyes attract our attention.
We entered the village and walked to the nice gite, Claudia was all ready there. We had a drink with her and decided to stay.
The gite had a kitchen in the cellar, we made carbonara. It worked quite well using the egg powder instead of fresh ones. The evening was warm so we sat outside, the gite owner served us some homemade Genepi (malörtslikör), it tasted really nice.
As usual we went to bed early.