Day 45: 20 July, Refuge de l'Aiguille to Modane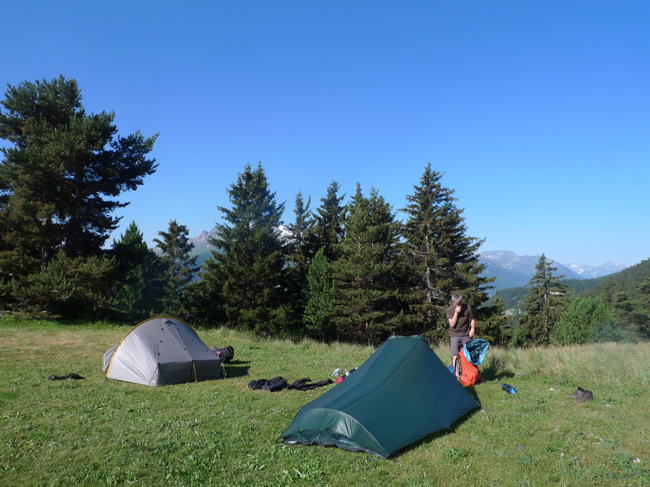 We had a late breakfast in the sun, Nutella and bread. We packed and climbed downhill through the forest.
This was Christers last hiking day, so it felt extra sad to walk down.  It was quite steep. In an hour we reached Modane (1070 m).
Christers last steeps before entering Modane.
We picked up our parcel at the post office and visit the tourist office to find out about accommodations. We chooses to stay at the camping. On our way to the camping we made some shopping at a nice sport store, I bought a knife to Christer and a new top. Yrr bought a new water system.
The camping was ok but the showers was turned off.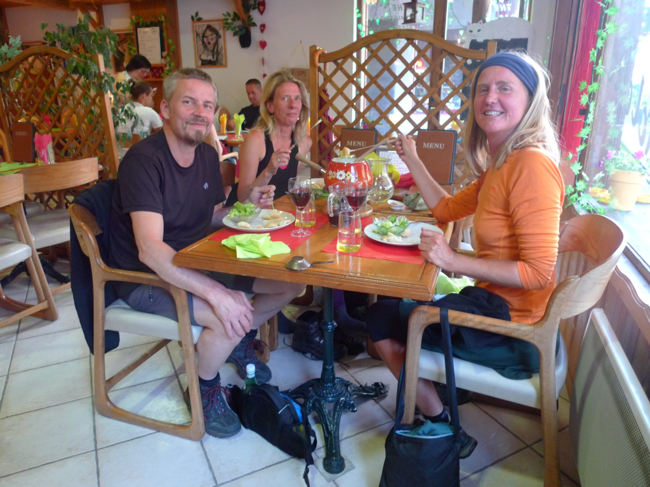 Christer took us out for dinner, we ate cheese fondue at a nice place run by three ladies probably sisters.