Day 44: 19 July, Refuge de Plan Sec to Refuge de l'Alguille Doran
The last day in the Vanoise national park. Our plan was to leave the Gr 5 track and take a higher level track that would bring us up to above 2900m, but it looked cloudy on the high mountaintops and consider to the weather broadcast the weather was supposed to be unstable. We decided to follow the GR 5 Omri and Orit took the high level route unfortunately we didn't meet them again so we didn't get a report of what we'd missed. We walked along the lake Plan d'Amont to the other side of the valley. Had lunch, bread and Humus at Col du Barbier looking at the beautiful view. It was cloudy but sometimes the sun peaked out between the clouds. We walked along the mountain to refuge de l'Alguille Doran. We had view over the valley and the mountains on the other side.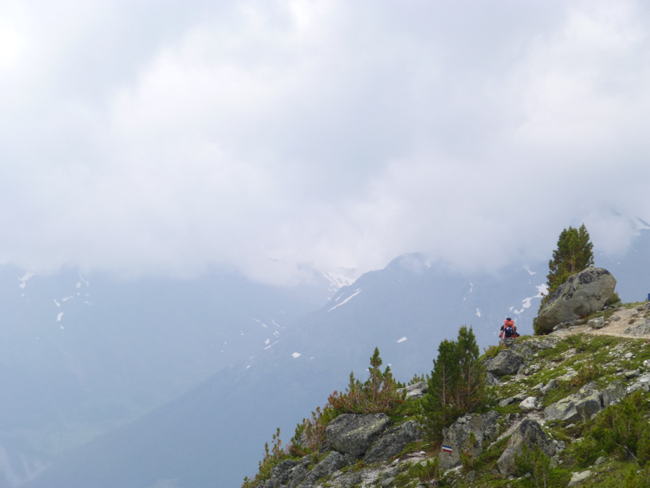 Looking down at Modane and to the other side were the GR 5 continues.
in the end we walked in a forest sometimes with big stones.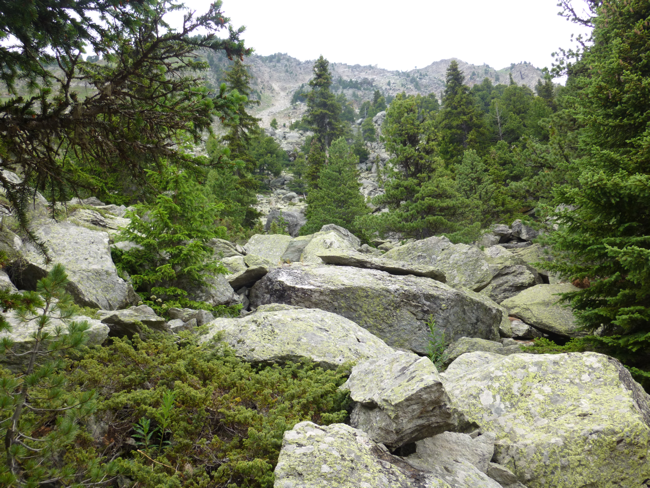 It was a nice day as all the days in the Vanoise national park. We put up our tents outside the Refuge and had a hot shower (we hadn't had that for two days), made pasta that we ate inside in the refuge restaurant. We bought a blueberry cake for desert mmmm…! Lovely refuge with very nice staff.