Day 41: 16 July, Vallonbrun to Refuge plan du Lac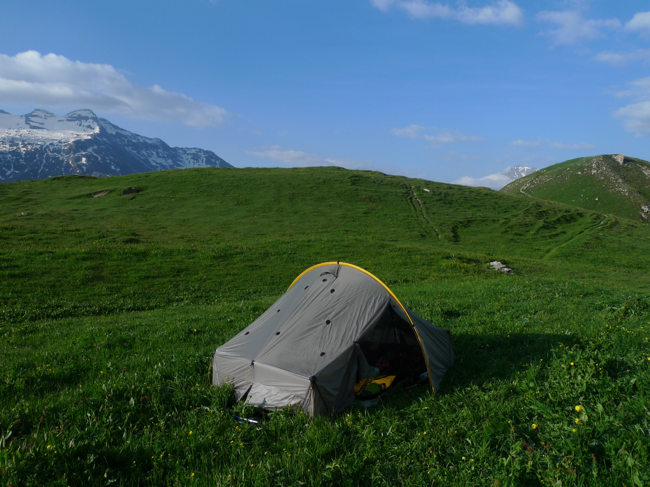 Nice feeling to sleep in a tent at 2270 meter.
We left the nice refuge around 8.30. The sun was shining and we had a nice start walk on narrow terrace paths, sometimes on rather steep slopes, slightly downhill. Crossing many streams, seeing and hearing Marmots.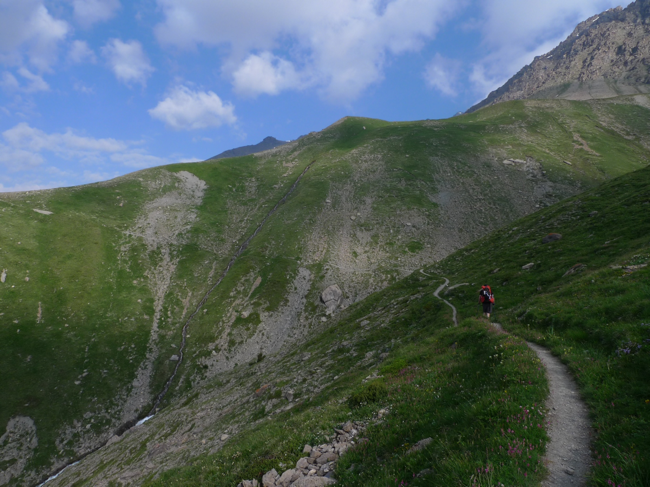 We past a nice unstaffed refuge. Perfect place to stay at, but it was to early for us to stop for the night. We had lunch and dried our tent, the nights tends to be very moistery.
At Pre Vallant (1980) we started to climb, first through forest where we saw some Alp Clematis. Soon we came up to an open landscape again.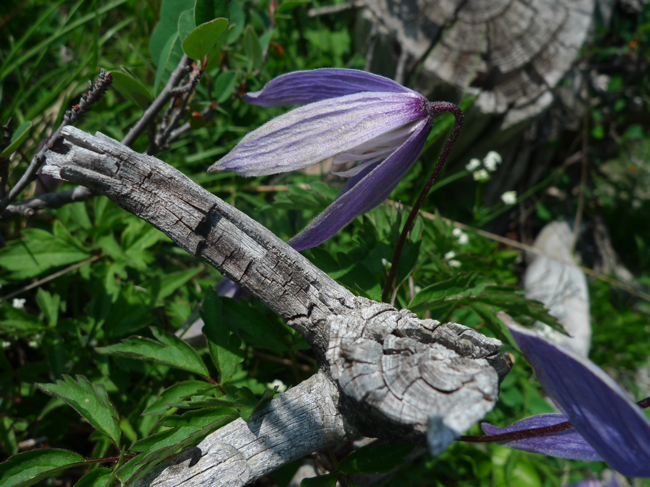 After reaching the top we continue walking along terrace paths with a great views.
Later we past a carpark and lake before reaching the refuge plan de lac. Nice place. We had a beer in the sun before taking a warm a nice shower and to do our daily washing of clothes.
While the rain was pouring down outside we had dinner, warm nice soup, lovely chicken with couscous, cheese and a cake with plums. It felt nice for a change to have dinner not made by ourselves.
We had an early evening.