Day 4: 9 June, Le Bonhomme to Col del a Schlucht
It was still raining in the morning, we had breakfast in the tent and waited for it to stop.
We packed and took the wet tent up to the Gite and dried it on the table. The weather became better and we had some coffee and thee before we took off at 10.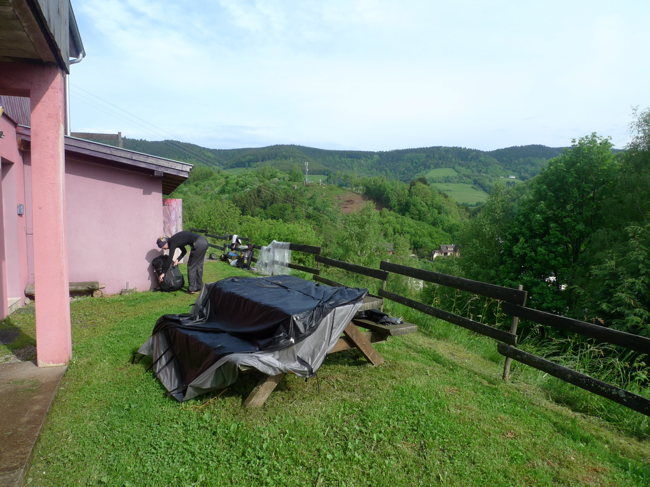 The sun came through now and then. The first part went mostly through woods and upwards. But after a ski resort we came the National park, Reserve naturelle de Tanet-Gazon du Faing, and the nature drastically changed. We where both happy about the change as we started to get really bored with the forest.
The nature reminded Yrr about Iceland. Some alone standing furs seemed to have ruff life with almost no branches on one side. The landscape was more flat and really nice views every where. The weather was unstable with dark clouds hanging around. We walked for a while in this remarkable landscape.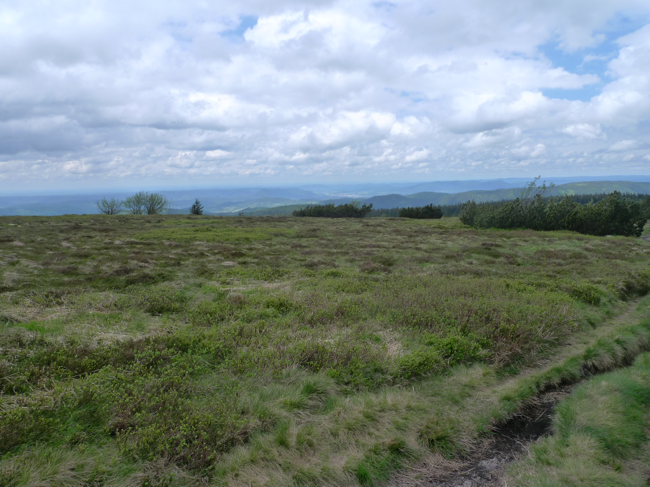 After a while the heavy clouds did what was expected and we continued for the rest of the day in the rain.
We came again in to the woods. Low growing beech forest with fresh light green leaves. A very beautiful forest! We reached Col del a Schlucht. Terrible passage in the mountain with souvenir shops and restaurant. The rain was poring down but we decided to continue a little bit further, away as soon as possible from Schlucht, up to a Gite not to far away, that was nicely placed in an open field with a nice view.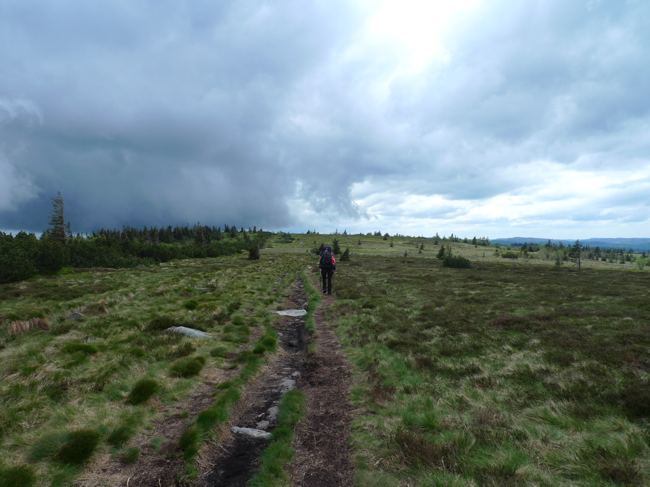 We unpacked, took care of some wet things, showered, cleaned some clothes and sat down for dinner with four nice guys from Belgium. The where no hikers, but visiting Alsace for testing some wine.
The food was great, first a vegetable soup, maybe pumpkin, than we had some macaroni pudding with really nice sausages and green salad. For desert we got blueberry pie.
From the window we could see some wild goats jumping down the hill, they looked very playful.