Day 5: 10 June, Schlucht to Metzeral
We went up 6.30, it was thick fog outside, packed our things and hade some breakfast at the gite.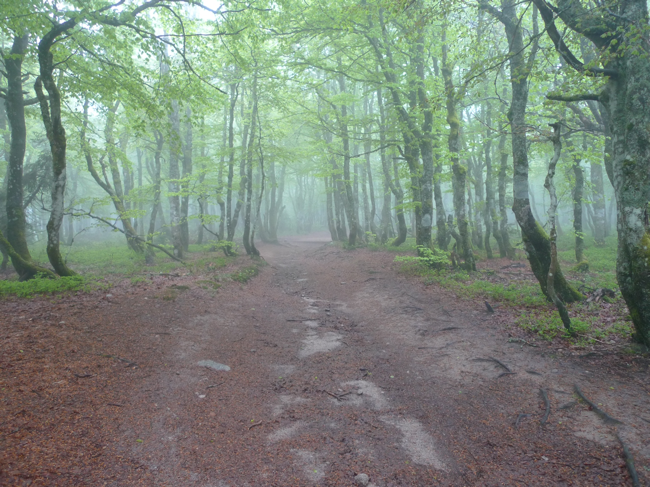 We payed and took off into the mist. At first we where a bit disappointed but we saw some Chamois, wild goats and we might not have spotted them if the weather was clearer. We actually manage to get really close to one goat. While standing still the goat came closer and closer towards us on the track.
We past Le Hohneck, a place with a 360 degrees view on 1320 meter. We didn't anything, we could only imagine it.
After a while we started walking down at first on a stony road but soon a narrow path through the woods. We went down 830 meter. At one we entered the small and quite village Metzeral. We past a farmer who sold us some Munster cheese. We where happy, finally!
In the centre we found out that the shop was closed for the day and we really needed to by some gas for our stove. We desided to take the train to Colmar and a tiring search for gas began. Colmar seems like a nice town but we where there just for a short while and contiued later to Thann with out any gas.