Day 12: 23 August: Ibon de Escalar – half the way up to Col d'Arrious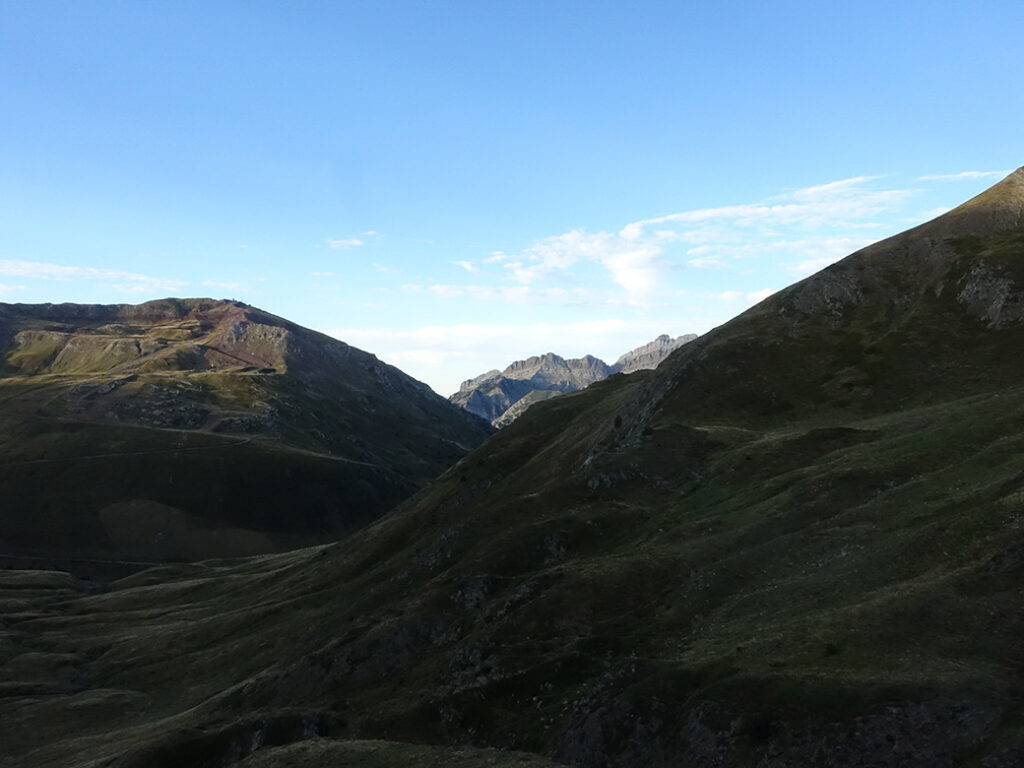 Started early to climb the last part up to a lake. Nice that we already did some climbing last evening.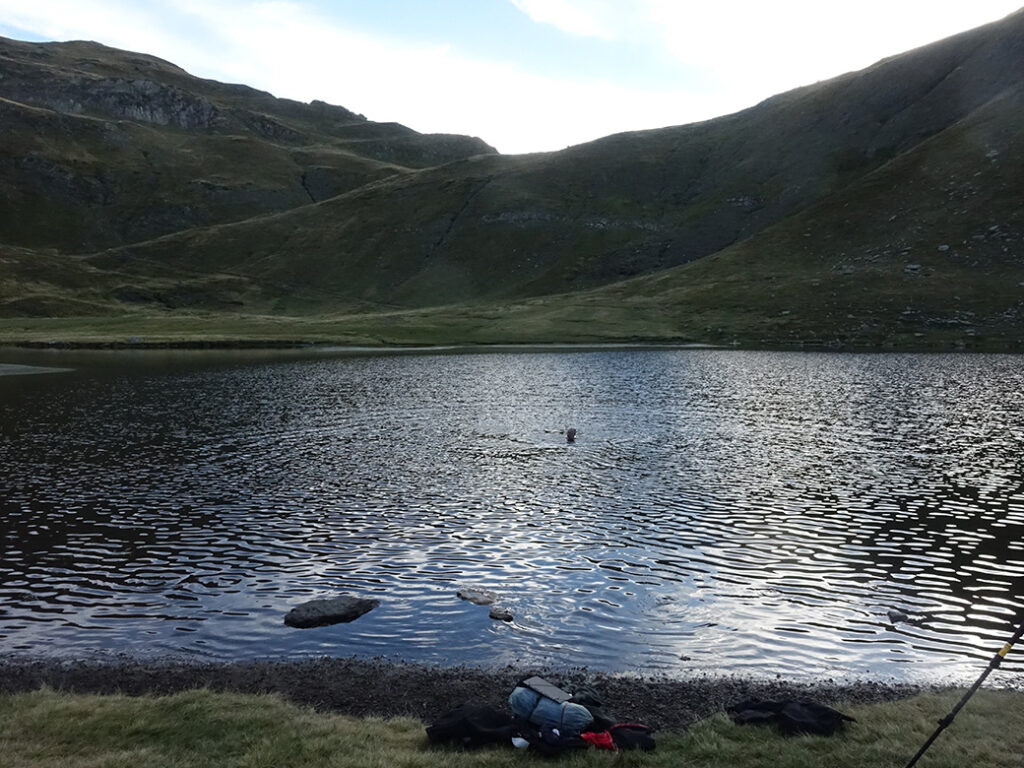 Sandor took a morning swim, he tried to swim in every lake we passed.
When we reach the Col de Moines (2168m) we had a great view over Pic du Midi d'Ossau and a beautiful valley with horses.
We walked down in to the valley, passed a couple of lakes.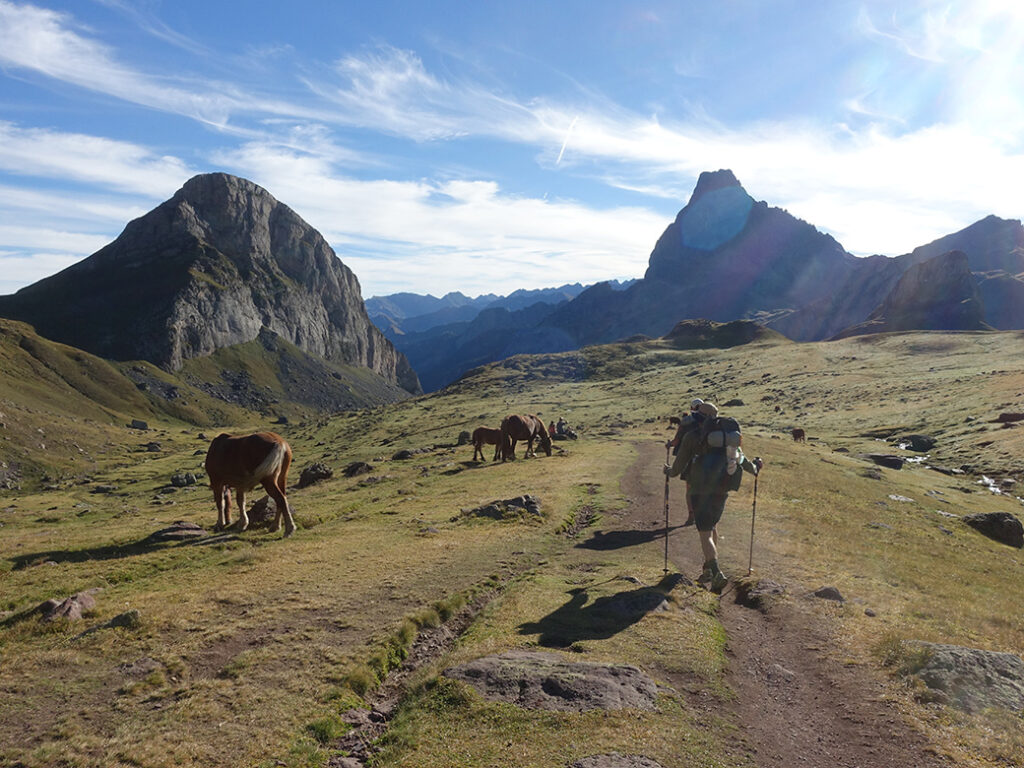 We passed a sign 2 km to Refuge d'Ayous. Yrr and I stayed there when we were hiking the Pyrenees for the first time in 2009. Read about it here.
We continued further down, much further down. We had an early lunch break at a stream at the bottom before starting the climb up again (1643m). We dried our tents.
It was a long and hard climb, the guys disappeared, I took it easier as my astma was tough on me this day. Still I keept an acceptable speed. The last part was challenging, I had to climp on big boulders. It was exciting and I loved it.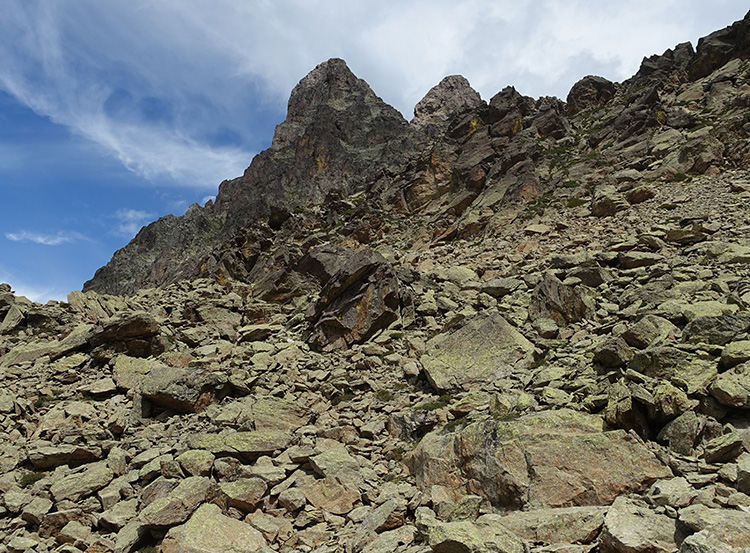 I reach the Col d'Peyreget (2310m), I had a great view. Didn't stop for a break, continued down to the refuge de Pompie (2031m) were I met up with the guys again. I had some chili. We also met two German girls, Simone and Eva, who joined us for the rest of the day.
We continued a few more hours in to next day stage, half way up towards Col d'Arrious. We had some difficulties to find a good camping spot for everyone, but I think we all found something in the end, I found my spot under a big big stone. We sat and ate together outside the girls' tent before it was time to crawl into our tents. At least I was very tired.