The Dolomites: Day 1
Lago di Braies – Rifugio Sennes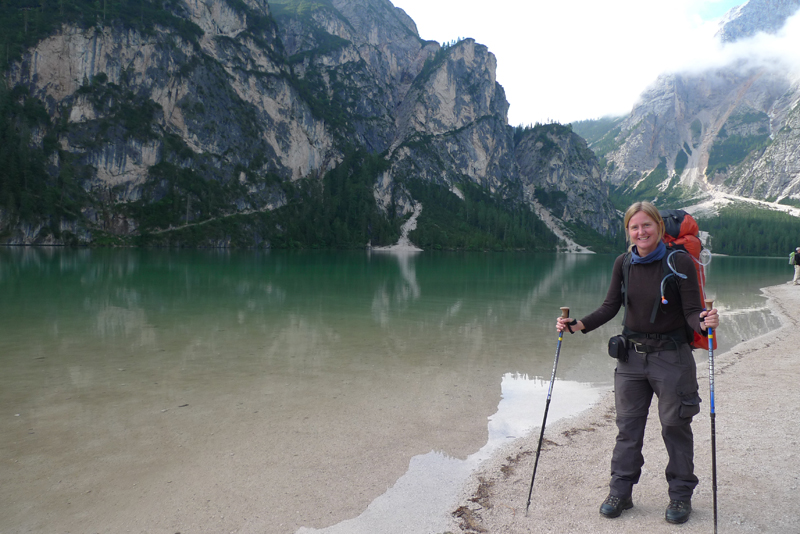 Anna at the start of Alta Via 1, Lago de Braies
We arrived by bus from Dobiacco around 8.30 in the morning to the lake Lago de Braies where the Alta Via 1 trail starts. We were both very exited to get started. We were stunned by the beautiful landscape, the shiny green lake surrounded by the mountains. We walked along the see before we did a long climbing in a stony hill. Part of it was was quite steep and difficult, but there were chains to hold on to.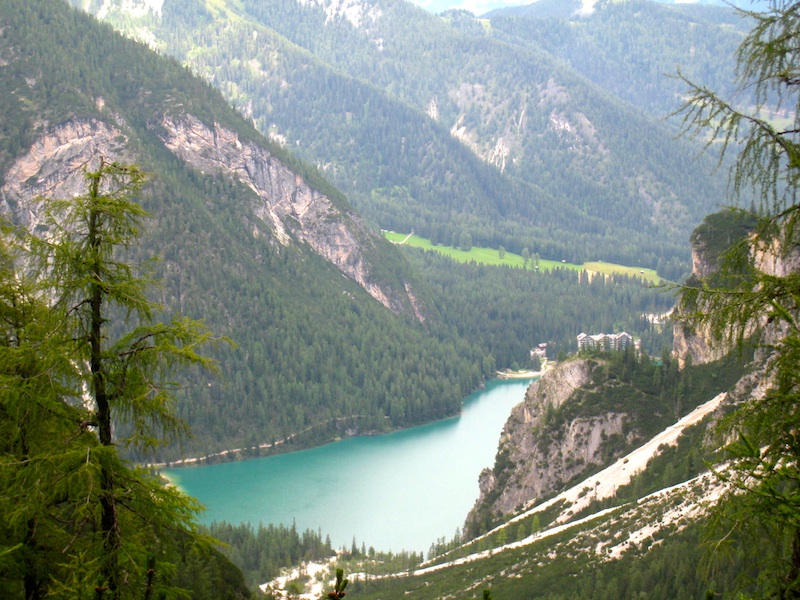 Climbing the first mountain, leaving the Lago de Braies behind us
The sun shined partly and it was hot. When we got close to the top it started drizzling .
On the top "Forcella Sora Forno" 2388m we looked down on a wonderful valley and we experienced the first panorama view of the trip. It began to rain more and we hurried down to Rifugio Biella.
We went inside for a coffee/tea and waited for the rain to pass by. When the rain stopped we went outside and had our first lunch of the trip.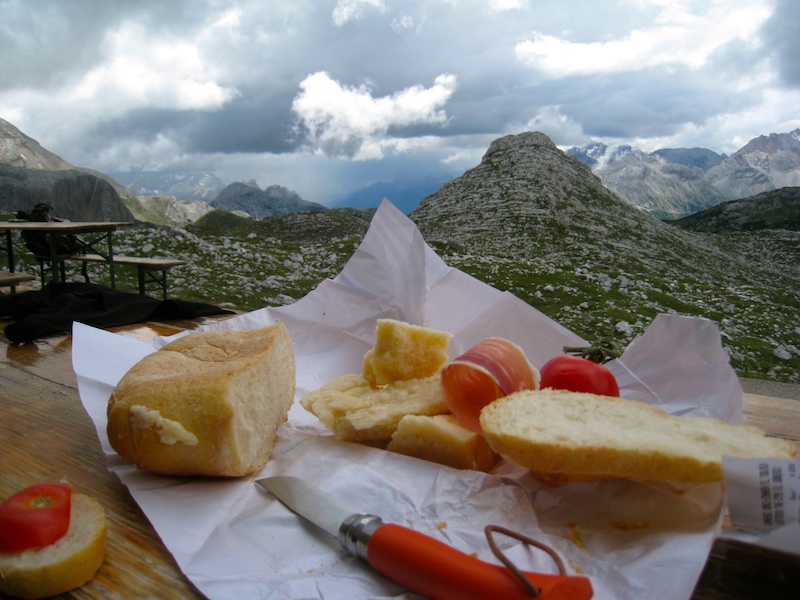 Bread, tomatoes, ham and parmesan
The view was wonderful and we met some really nice people to talk to.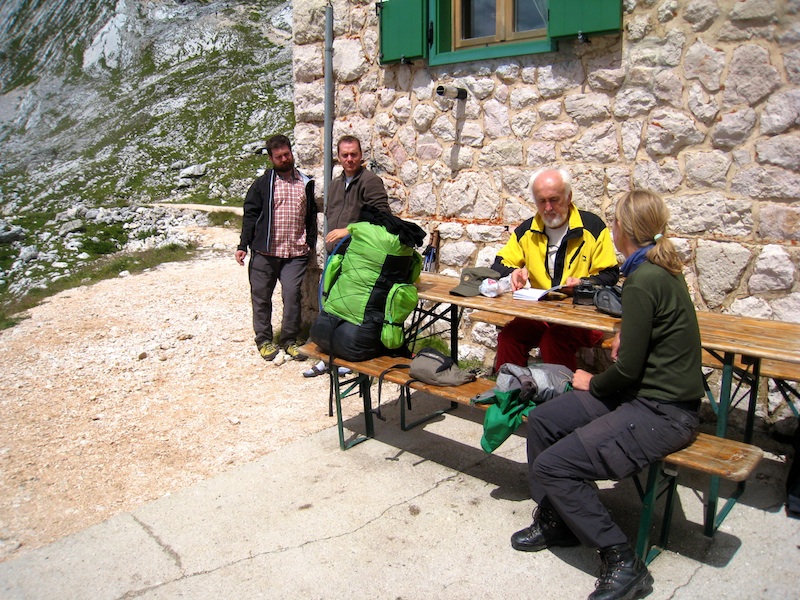 Stefano, Riccardo, Paolo and Anna outside Rif. Biella
Paulo is writing a new guidebook for the Alta Via one. Here he is telling us that he will walk all the way to Venice. Riccardo and Stefano, who are standing in the back, we get to know better in a few days.
We would have loved to stay in this lovely rifugio with the nice people but we found it to early in the day to stop. We walked for about one more hour , easy walk slightly downhill to Rif. Sennes. We arrived around 3 pm and took an Italian Forst (beer) in the sun on the porch.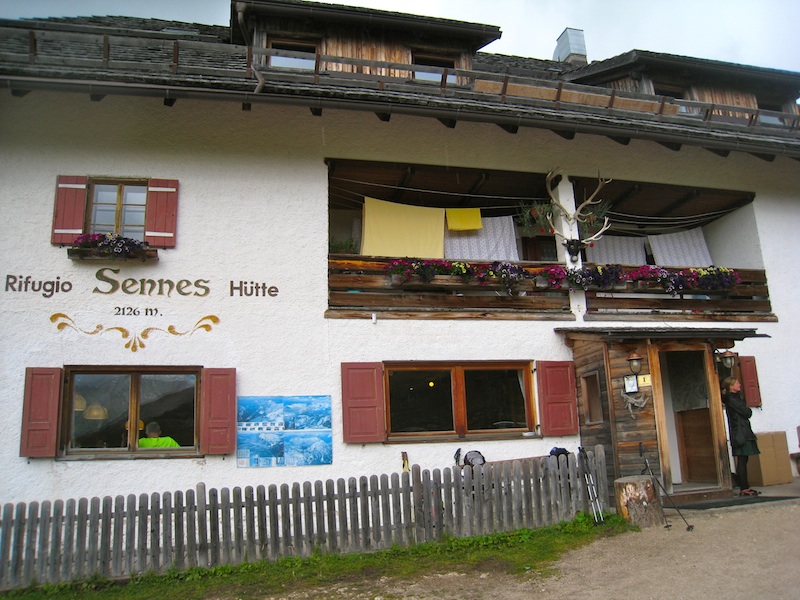 Rif. Sennes, 2126 m, the first night sleep.
In the evening it rained really hard, but we managed to cook a delicious Thai Stew with couscous. Later on the sun started shining and this wonderful rainbow appeared! The rainbow is like a symbol for the weather we had for the whole trip, it was sun and rain every day and sometimes at the same time.
Good night!