The Pyrenees 2009: Day 2
 Phigalette – Chatlet Pedro
We woke up late, 9.00am. The sun was shining and everyone else at the gite were gone. We took it slow and ate our breakfast. Later we'd learnt that it's better to get an early start in the morning as it gets harder and warmer to walk in the afternoon. But we learnt the hard way!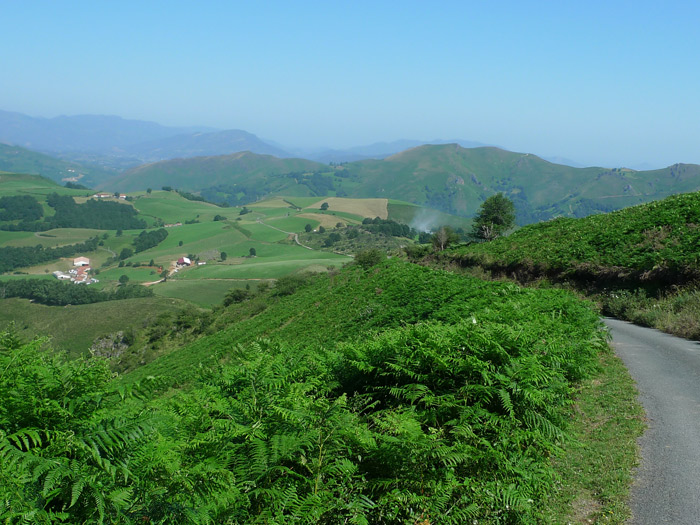 We left the nice gite two hours later, it was already hot.
After a while we realized that we were on the wrong track! We followed a narrow road upwards and it was not untill we'd reached the top we found out that we'd gone the wrong way. So we had to turn back and walk down again, this cost us about 1 ½ hours.
We found the right track and started to climb up again, it was tiring as it started to get very hot. We had read in our guide book that we would pass a farmer that sold cheese, we had decided to have our lunch break there but it seemed for ever before we finally reached our goal.
The cheese was the loveliest cheese you could ever imagine sold by a sweet young women. We sat down in the grass outside and had our lunch.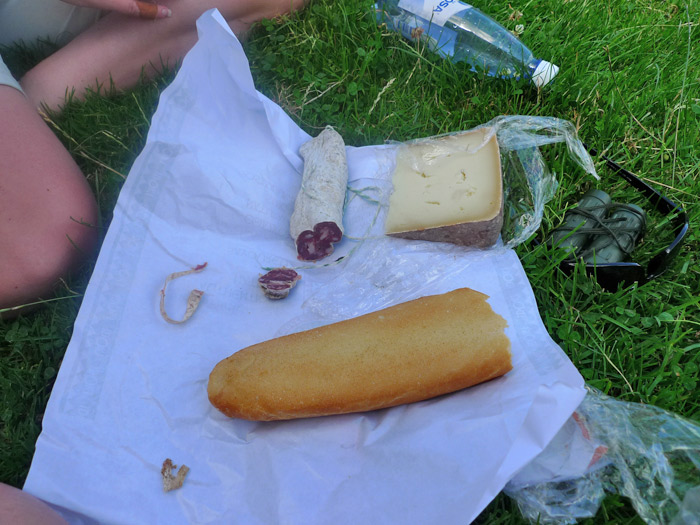 After a short rest we continued our walk, up on the road we meet a French couple. They told us that they had walked all the way from Saint Jean Pied de Port on the same day. They didn't seem a bit tired. We were impressed.
We followed the road. After a while the weather changed, it got more and more cloudy and soon it started to rain. We decided to take a short-cut as we already were a bit behind.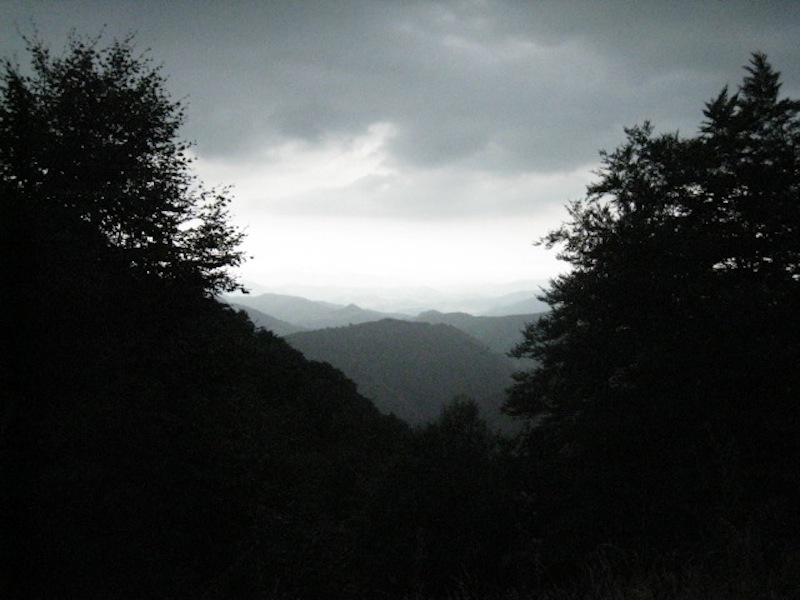 We arrived late at the Chatlet Pedro gite. It was too late to get something to eat but we were happy we could get a bed inside and a hot shower. It had started to rain more heavily.
We made some food on our wood stove (we will soon share information about this nice stove on this site). We had tested it before but not in such bad weather. It took us some time to get the fire going and we almost gave up. The couple that we met earlier lent us their gas stove. But as we are both stubborn, after a while we got a good fire started and made a nice supper for ourselves. We made potato soup/stew.
The couple were quite curious about our stove and our dried food. Later we found out that they worked in the military which explained a lot about their physical condition.
We managed to persuade the owner of the gite to sell us some wine even though she had closed the bar for the evening. We drank one glass and went early to bed.