Day 6: 17 August: Ergurgui to Col de Tharta
The couple and Eli took off really early already even before getting light. Me and Anika started about an hour later. I was happy to continue walking with her.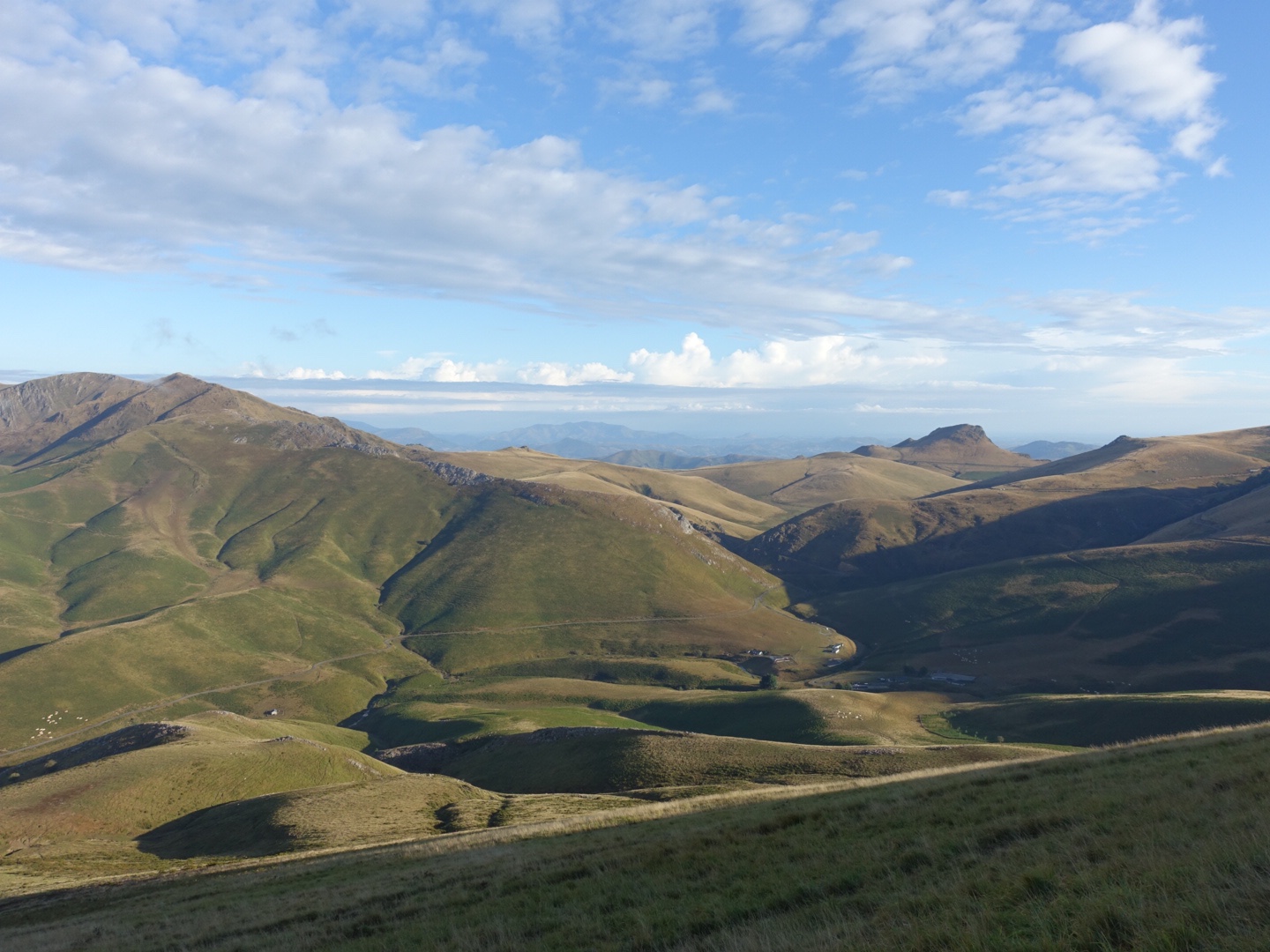 HRP trail is never marked, only when it follows other trails you have something to follow so it is important to navigate with a map or an gps device or navigation app. This morning there were not any clear path, just a steep gras slope,
It was tough but we did find our way up the slope without too many mistakes and by only following the map. Close to the top we met a female Shepard. Anika talked with her in French, she wasn't to happy about hikers not following any path. She didn't know anything about HRP and we just followed the Ciseron guidebook's directions.
In the slope Anika found a headlamp. We guest someone of the Dutch team lost it so we took it with us hoping to meet up with them somewhere later.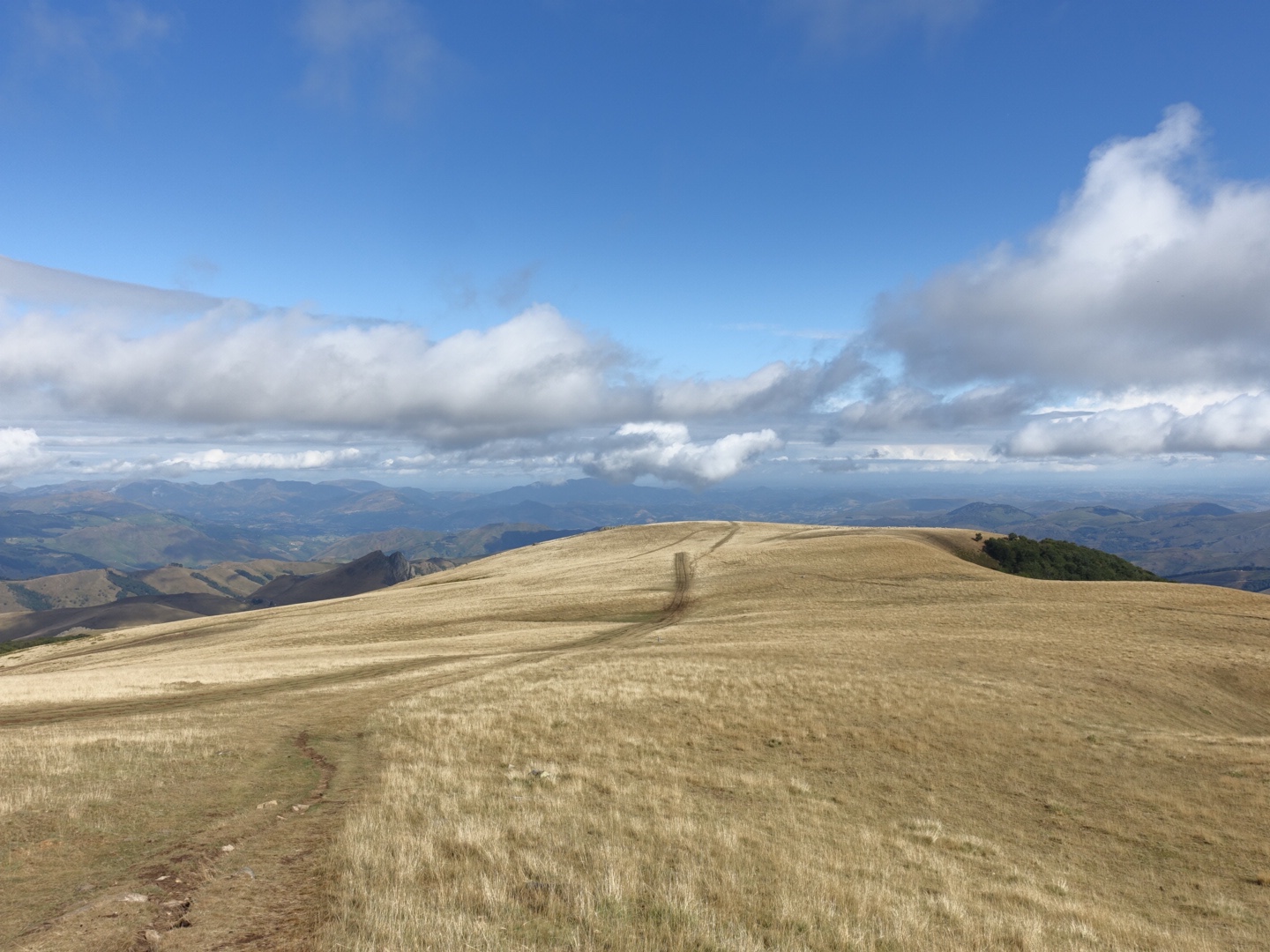 Further on we past Chalet Pedro, where me and Yrr ones stayed while hiking on the GR10. It had been renovated and was not a normal gite any more, for long stay only. There was a restaurant that you needed to book in advance, we just took something to drink and an ice cream. Before heading of we took a small break on the gras, aired our feets.
We now followed GR10 up to Col Bagargui. On the way we found a place to buy some some really nice mountain cheese. This made us both very happy as we earlier had some failures in getting cheese at other places. There was also a nice place to stop for some crepes etc. We decided to continue and eat up at the Col.
At the Col Bagargui we took a long break, we needed it. The restaurant had just closed for lunch. But there was a small, but quite well equipped shop, they even had fresh vegetables, camping gas and local delicacies. We could sit inside where we also could charge our devises.
Keith and Leslie caught up with us. It was nice to meet them again. They decided to stay the night while both me and Anika wished to move on a bit further on the next day stage (day 7 in the guide book). Maybe not the best decision as the weather started to get bad and the forecast didn't look well for the next day. But we wanted to get closer to the next day climb of Pic d'Orhy, even if it was very unsure if we would be able to climb it the following day, as the weather forecast was not looking good.
The weather got worse and started to be quite windy. We found a spot, at Col de Tharta, that had great protection from the wind. We made dinner sitting inside our own tents, the rain started when I was almost finished.
It turned out that our campsite was really bad when it rains. The bottom ground collected all the water so when I took down the tent in the morning I was standing in a five cm deep pool of water. Now I no I have a tent I can trust as me and my things was still dry.