Day 27: 2 July, Samoens to the refuge Charlets d'Artenes
I (Anna) got some bad news in the morning, a good friend had past away, it made my climb that day extra hard but also time to think about the friend. He also was a friend of mountains.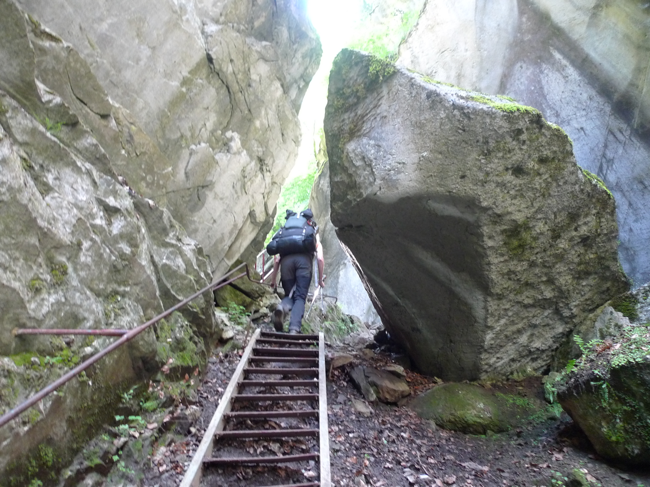 We took the bus the first part as that was mainly on concrete and not very interesting. We walked in the valley into the Gorges des Tines where we had to climb up between narrow cliffs on ladders. It was exciting. We came up to a nice forest but soon we had to turn back down to the valley again. But just for a short while before a heavy climb that lasted the whole day, from about 700 up to 1800. We walked mostly in the forest and past two really nice waterfalls.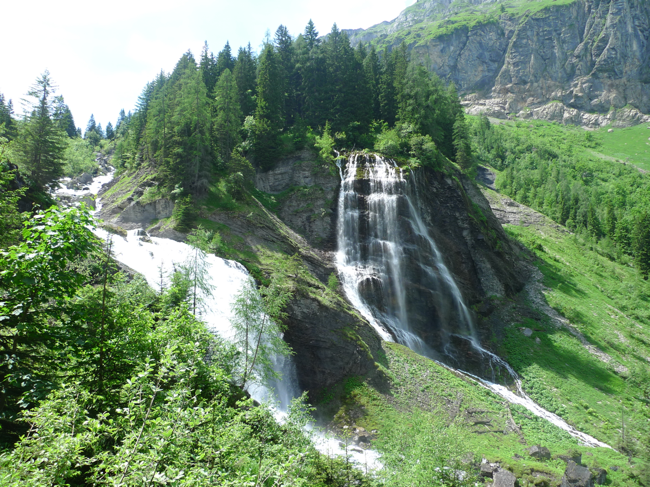 Just before the top we could look down on the valley we just left a few ours ago.
We reached the top and found an open, flat, green and rocky valley. We pasted some stream where some other hikers where resting. We continued to the refuge Charlets d'Artenes. It was a really nice place. We decided to stay and we had a local beer in the sun.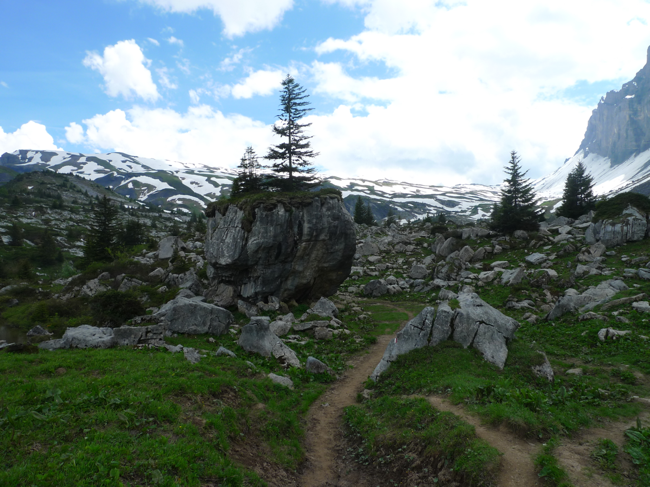 We took a cold shower, washed our clothes. We made some nudels with vegetables and join the others in the warm dining room. We sat with David from the Netherlands and Jack and Jonas, father and son from the Jura mountains. It was a nice evening talking about cheese, hiking, traveling among other things.