Day 1: 5 June, Chatenois to Ribeauville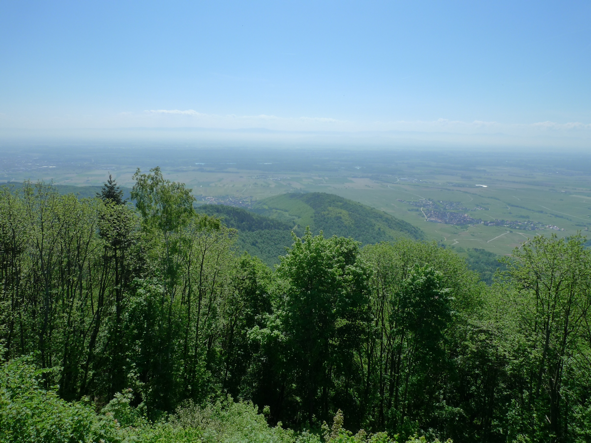 Today we started our long hike through the mountains in Europe. We started out in Chatenois, a little village in Alsace, and walked to Ribbaeauville. About 20 km.
The sun was shining. We walked along vineyards up the hill into the forest. We past the castle, Haut-Koeningsbourg, which was taken by Swedes in 1633, who also partly destroyed it.
We continue downhill through some forest and the village Thannenkirch.
In the afternoon we reached Ribbaeauville happened to be a very charming small town, touristic but still very nice.
We stayed at the campsite with fearless Storks walking around our tent.