The Pyrenees 2010: Day 2
Graube – Torla
We woke up at 6.15 and had breakfast at the gite, old white bread and jam. We packed our stuff and left at 7.45. It started with a heavy climb where the last part was covered in snow.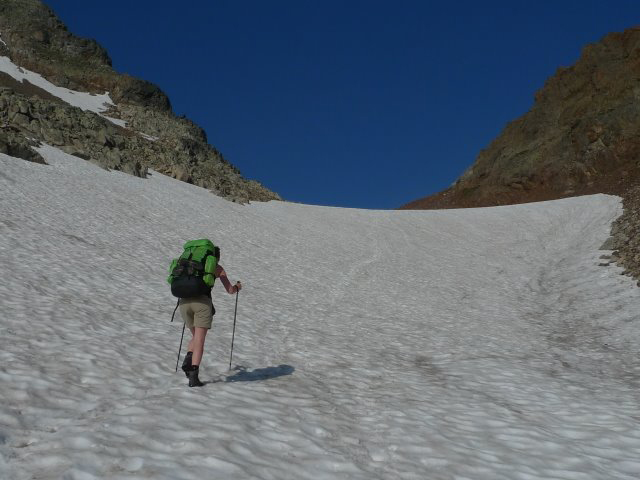 Ýrr heading for Spain, almost there, we just have to walk in some snow first
When we came to the top we were on the boarder to Spain. The view was beautiful in both directions. No pass control. We rested for some minutes and enjoyed the view.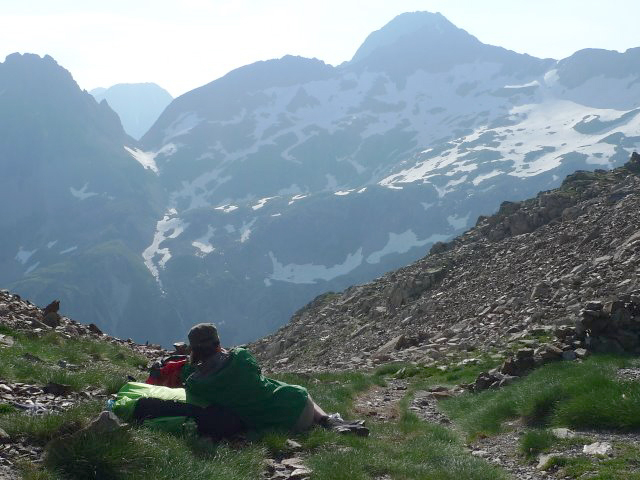 Taking a rest at the boarder looking back at France.
We started to walk down the Spanish valley.

Looking at Spain from the top and the border.
After about ten minutes we left the trail and walked down the green valley looking for the GR11 trail. We followed a small river hoping we were on the right track. We had lunch around two o'clock and shortly after we found the track GR11. We continued walking down the valley and as so often in the mountains the weather started changing in the afternoon, it got cloudy.
After quite a long walk we came to a road to follow. We were really tired, it started raining and we wished we had arrived at the refuge.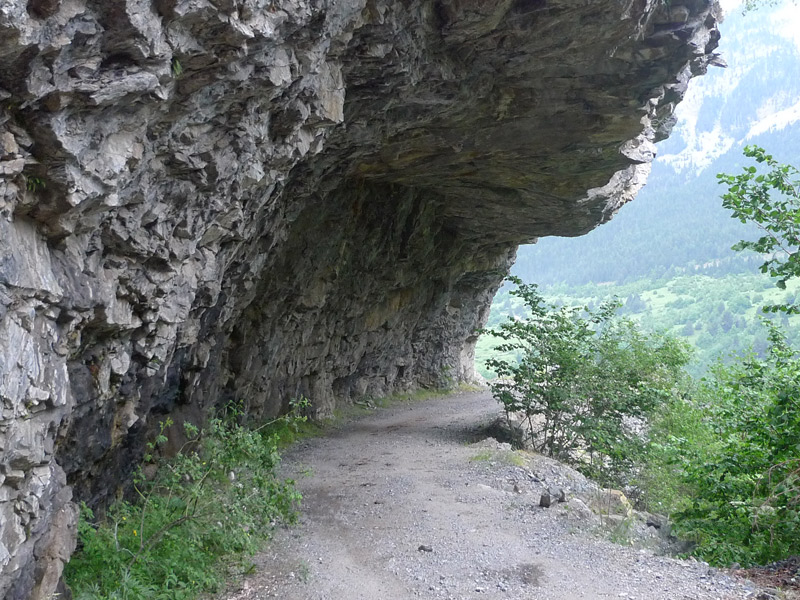 It was like someone heard our wish, a family in a Landrover drove by and offered us a lift. It was quite unrealistic since there were no other cars around at all. We got into the back of the car and we decided to go to Torla, a small village a little out of the track.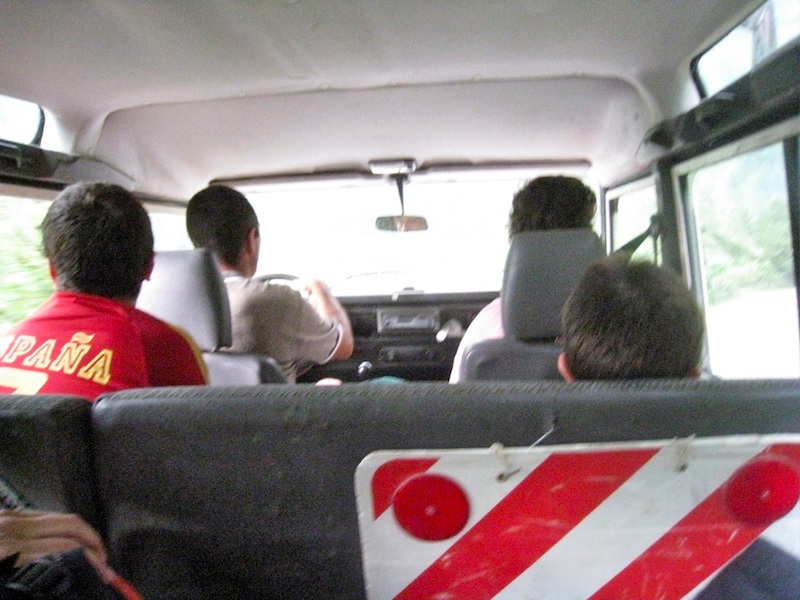 Sitting in the back of the Landrover, together with a nice family
We thanked the family for the lift and checked into Recidence Briet in the centre of Torla. We went shopping for food  and then we had Tapas for dinner.
Afterwards we walked around to find a nice bar that would show the finals in the world championship in football that was on this evening. We found the place, everybody were there, everybody! we watched the final Spain-Holland on a big screen TV. The atmosphere was great and Spain won 1-0 which brought happiness to town and everybody celebrated even the four dutch people that were in the bar.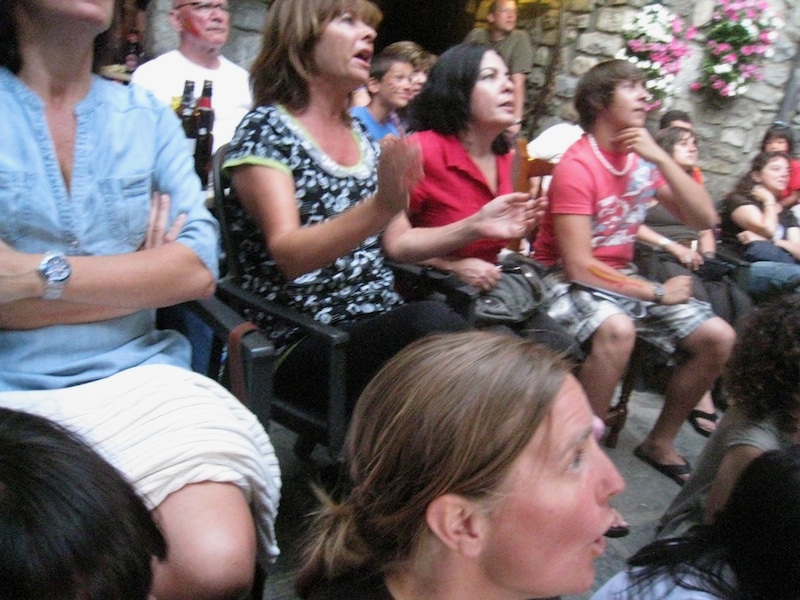 Watching the final, Anna is really enthusiastic! The women in behind gave us a lift the next day.
We were really tired and went to bed with a smile on our lips. The party went on out in the streets but it didn't stop us from falling asleep.