The Pyrenees 2010: Day 10
St Jaime – Refugio Venasque
We woke up and noticed we had been visited by snails during the night, we could follow the snail trails all over our tent, they had also been around in our shoos. Not so pleasant and difficult to clean.
We sat down at the café and had our own breakfast. Said good bye to our friends. They where continuing to follow the GR11 but we were heading north and up the mountain via the Port de Venasque to cross the border back to France.
As we don't like walking on a road we had decided to take the bus up to La Besurta and start from there. For some reason we didn't fill up any water, we had an idea that it would be possible at La Besurta. But unfortunately it wasn't and we soon realized that we couldn't walk up the steep mountain without any water. So we had to take some water from a small stream in the cow field and use our Micropur tablets to disinfects clear water and destroys bacteria, amoebas and viruses to make it drinkable (you just have to wait 30 minutes for it to work).
When the water was ready we started our climb up towards France. We were surrounded by beautiful surroundings with high mountains everywhere; in our back we had an overview of the highest mountain in the Pyrenees, El Aneto, 3404 metre.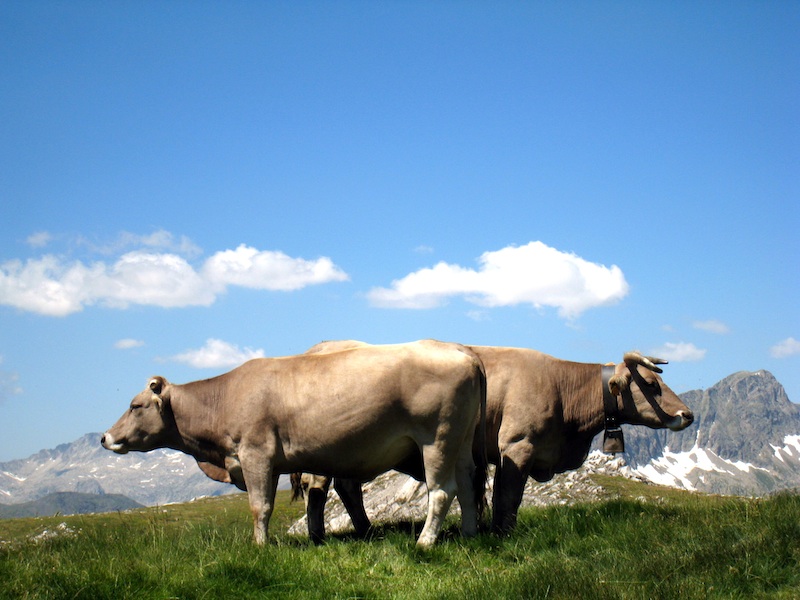 The area was filled with cows and we heard the sound of cow-clocks everywhere. A really nice and common sound in the Pyrenees, both cows and ships wear clocks around their necks .
We came up to the Port de Venasque (2444 m), a narrow portal in the mountain to cross the border.
Leaving Spain felt a bit sad but it was also nice to come back to France again. The two countries differ quite a bit from each other. The Spanish side of the Pyrenees is more dramatic and bare and France is more green and soft.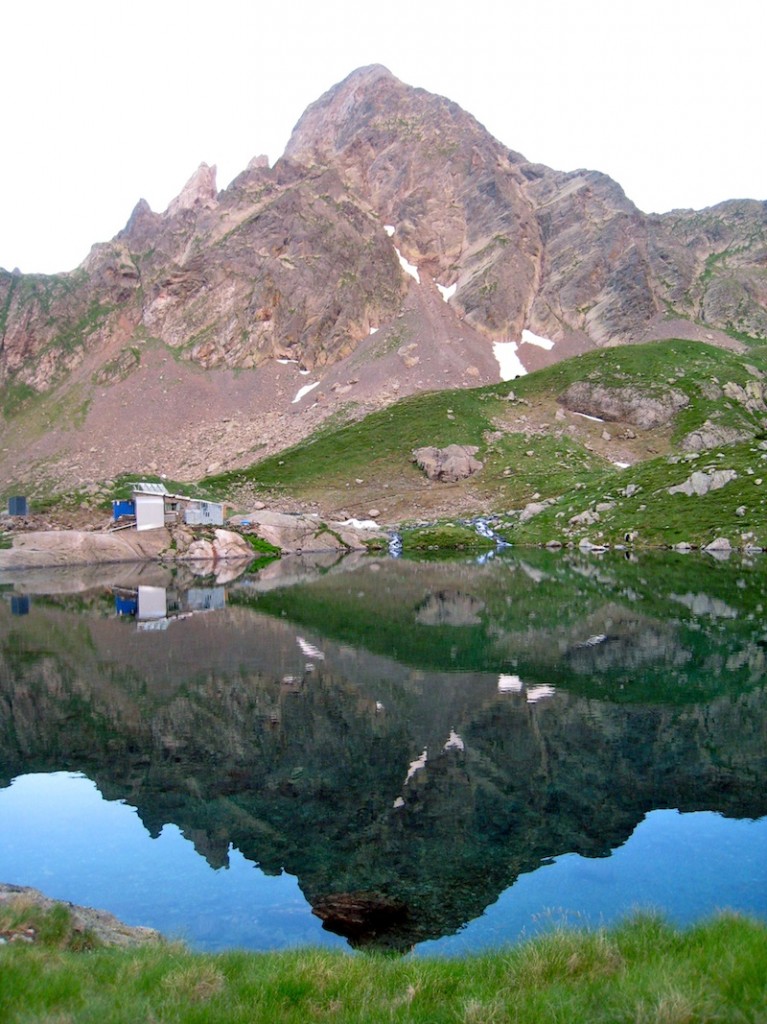 We climbed down towards some lakes. At one of the lakes a small and nice Gite was placed, Refuge de Venasque. We decided to stay there for the night. We raised our tent and had a lovely and lazy afternoon in the sun by the lake. Anna made some repairmen on Ýrrs back-pack and Ýrr read a book.
At 7 pm the dinner was served. The best food we had on this hike, potato soup, pasta with duck, cheese and chocolate cake. After dinner there was a woman who had a lecture about the birds of prey that can be seen in the Pyrenees. Unfortunately it was in French but we did understand some, she was very pedagogic in showing images of birds in relation to human size, to show us how big some of them can be. As an example of birds we had seen several times through our hike is the The Griffon Vultures with a wingspan of around two and a half meters and the Lammergeier with a wingspan of up to 2.8 metres. These huge birds are quite powerful to see flying over your head, sometimes so close that you hear them gliding in the air.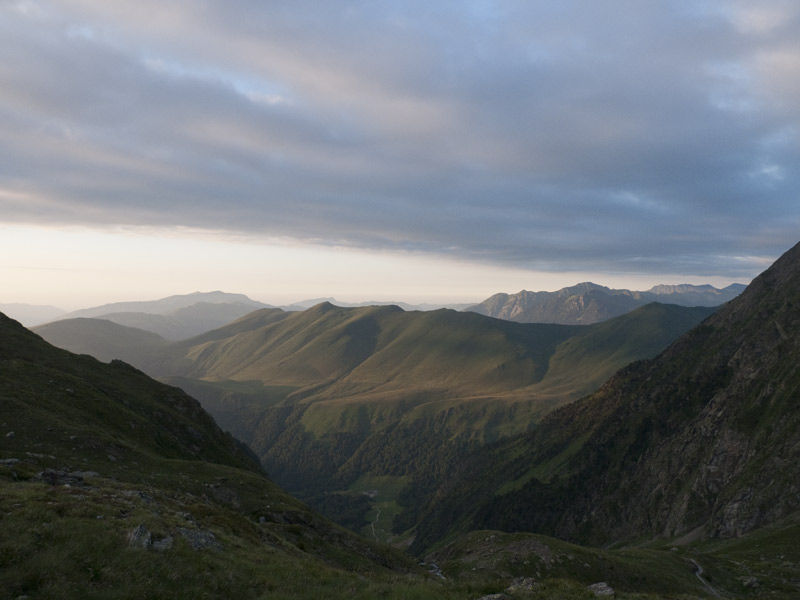 After a while we gave up the lecture and took a evening walk and admired the fantastic view before heading back to the tent to sleep.
(This was one of the nights that you didn't really mind waking up in the middle of the night because you have to take a pee. As the sky was clear and you could see all the stars shining bright over the mountains. It is a kick and you feel privileged to be able to take part of this scenery you have before you.)