The Pyrenees 2010: Day 9
Refugio Viados – St Jaime
We got up early and ate some breakfast at the refuge, it was sweet as usual at the refuges, but there was a lot of different things like muffins, jam and croissant that we could bring with us and eat as snack on our way. We said goodbye to our new friends and started our walk at eight a clock. We started by walking down in the valley below the refuge and followed a mountain crest up in into a new valley. We climbed upwards for about an hour.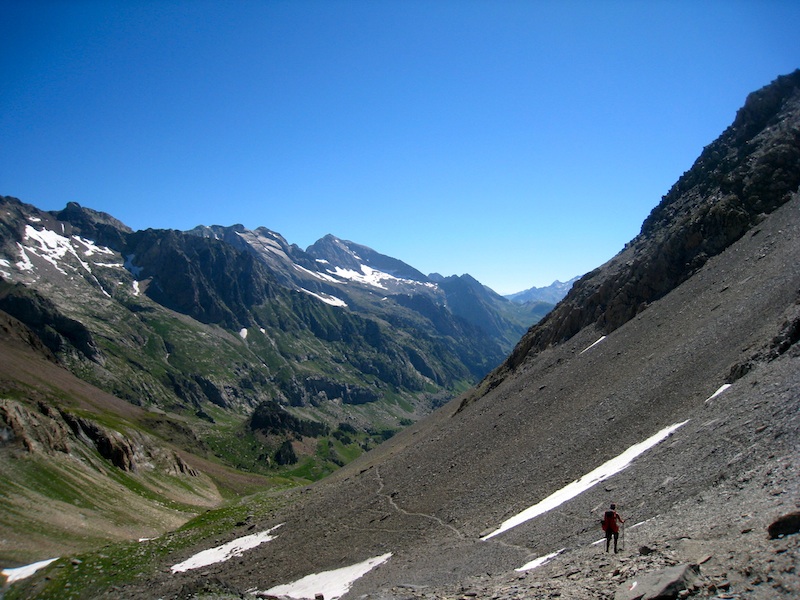 When we came up a new view opened up for us, barren and stony. To begin with it was very steep and there was some snow, we had to take the down descent carefully.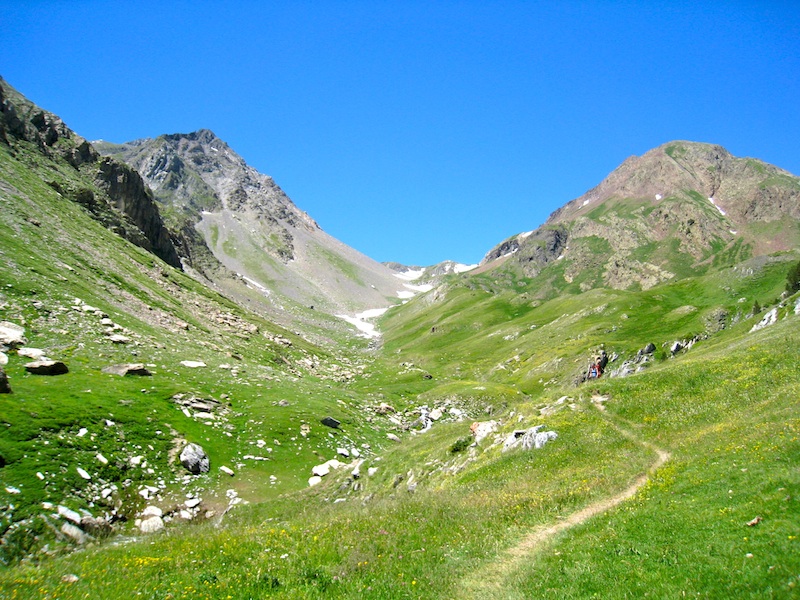 A bit further down it was greener and we sat down and had something to eat. Some dried bread and canned sardines which were a bit to spicy. We continued further down and there was a great variety of flowers, especially orchids and Iris.
We past by a Refuge Estos and had a lemonade. We talked to a Danish couple for a while. They had climbed the highest mountain of the Pyrenees, Anesto. We said goodbye  and continued further down. The landscape wasn't as exciting as before and in the end we had to follow a small road.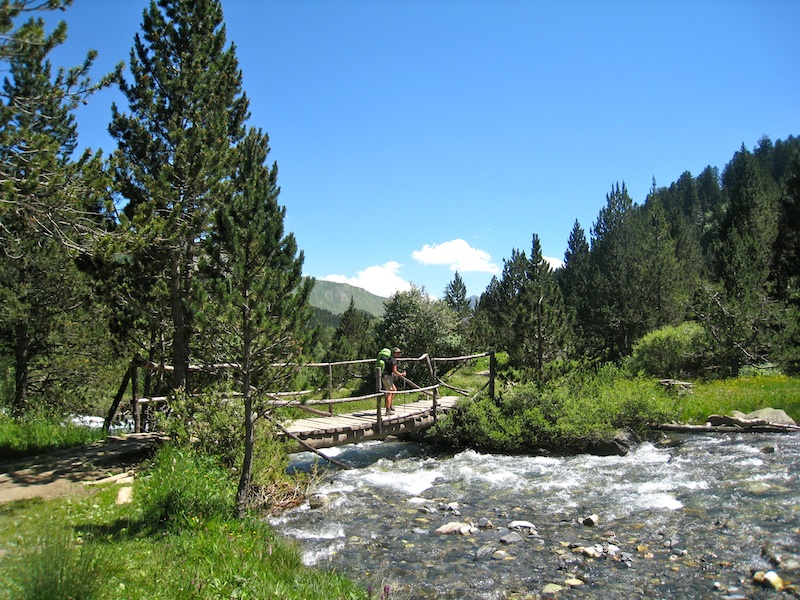 We came down to a bigger road with two campsites, we chose the smaller one, it seemed ok. We put up our tent and went shopping for food in the other camping. We where glad we didn't stay at that one as there was mostly permanent campers in huge caravans.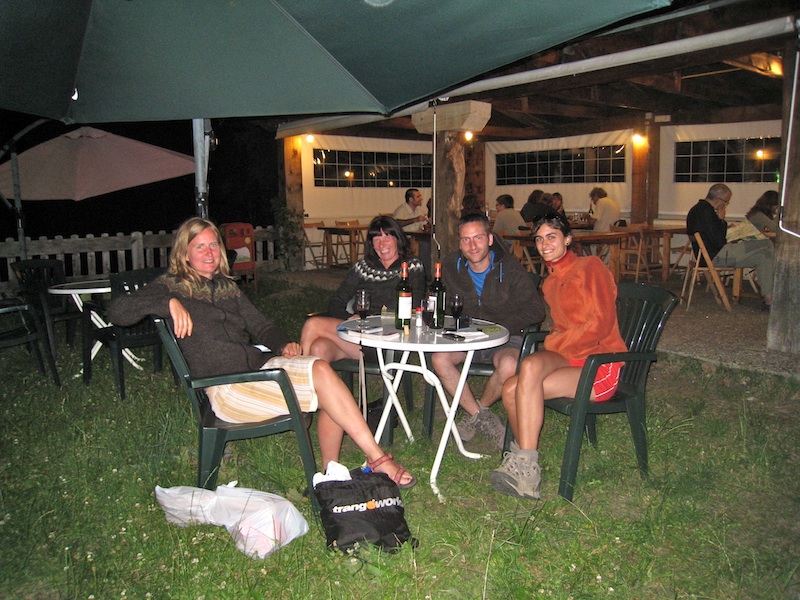 Back at our camping we sat down to have some wine and some food at the restaurant. To our surprise we met Maribel and Ricardo, the Spanish  friends of  Yakir and Idan and to whom we had said goodbye to the day before. They made us company and we had a nice evening together, with red wine and delicious lamb.
We went to bed around nine a clock.