The Pyrenees 2009: Day 7
Lescun
We decided to take a resting day in Lescun. It seemed like the perfect place to stay in. Our bodies where longing for a day without our backpacks and Annas knees where quite swollen. We said good bye to the British guys, who had stayed at the same gite as us.
We took a walk in the village, a really nice place and we where happy that we could explore it for a day, not jut passing through. It's an unique place with a lot of old intact typical houses from this area.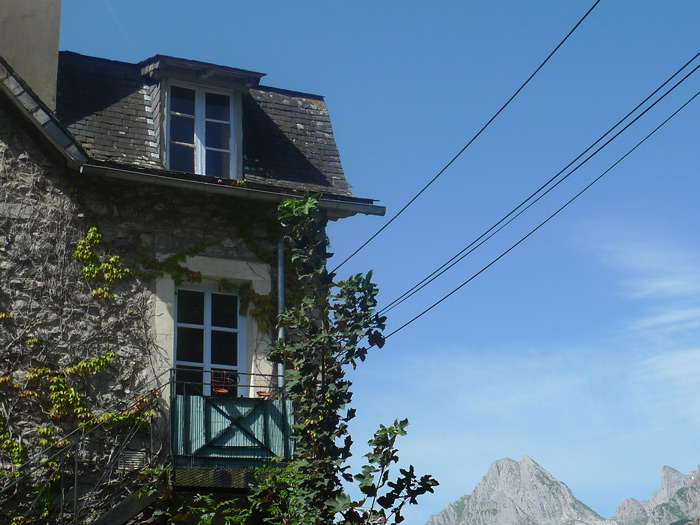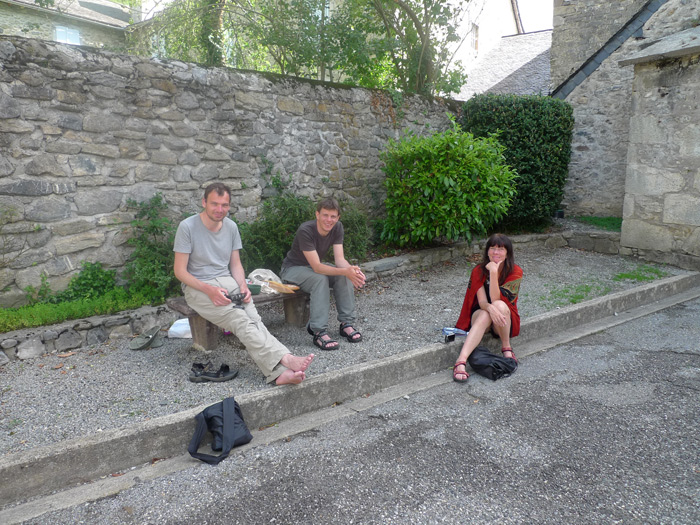 At the church we meet our friends, they where also enjoying there rest day. We sat down for a few minutes but  they where busy  updating their flower journal so we left them alone. We invited them for dinner at our place later on.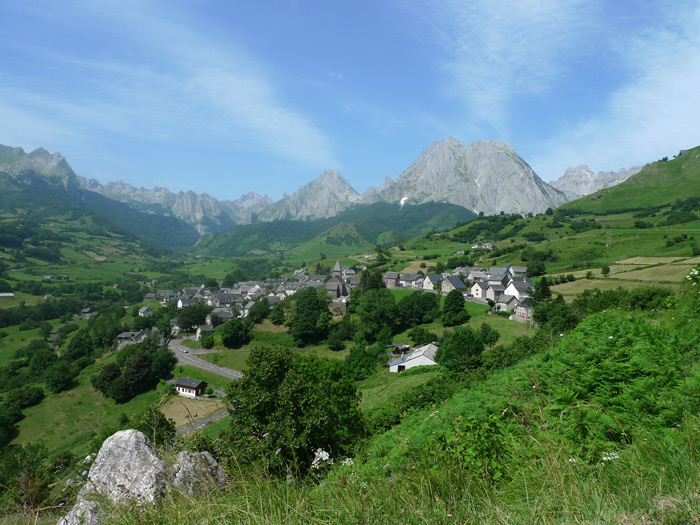 We took a walk outside of the village, it also looks nice from a distance. We found a hillside where we laid down in the shadow. Wrote in our journals and had a piecefull afternoon in the grass.
In the evening Frank and Herman came by and we made dinner together. We had bought some wine, pasta and tomatoes and we used some of our dried vegetables. The guys where impressed that it tasted to good. We had a great dinner together.
After dinner we went for a last walk in Lescun and saw the sun go down and coloured the sky and the mountains around us pink.
We said good night to our friends and we went for a glass of wine before going to bed.