Day 9: 20 August: Rest day in Lescun
Nice to be back in Lescun for a rest day, a great place for that. When me and Yrr followed GR10 we also had a break in Lescun.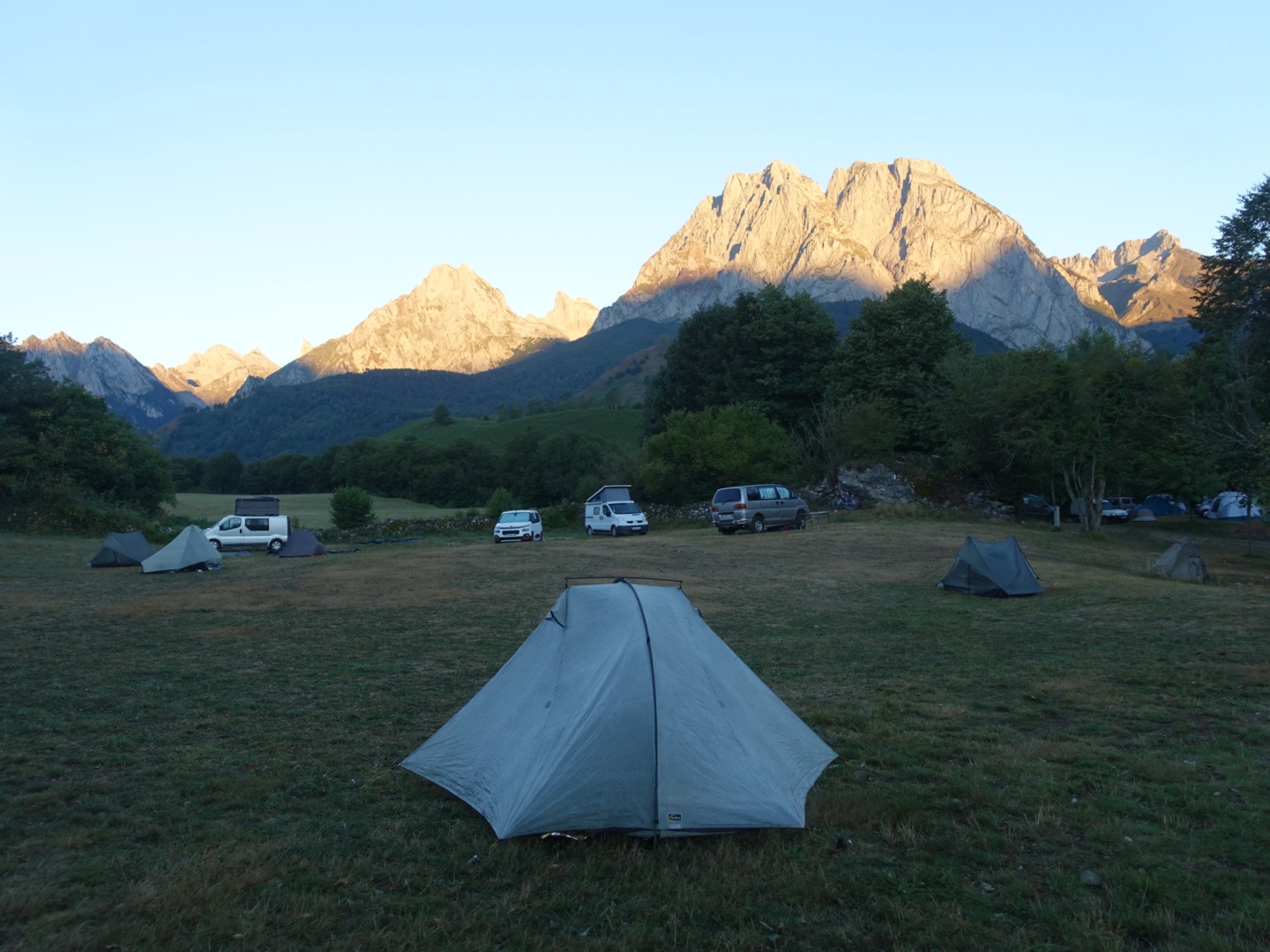 In the morning I had breakfast with the others and we took farewell. I will miss walking with Anika but we will try to met up later on and it would have been nice to join the Dutch team, Anika will have great company.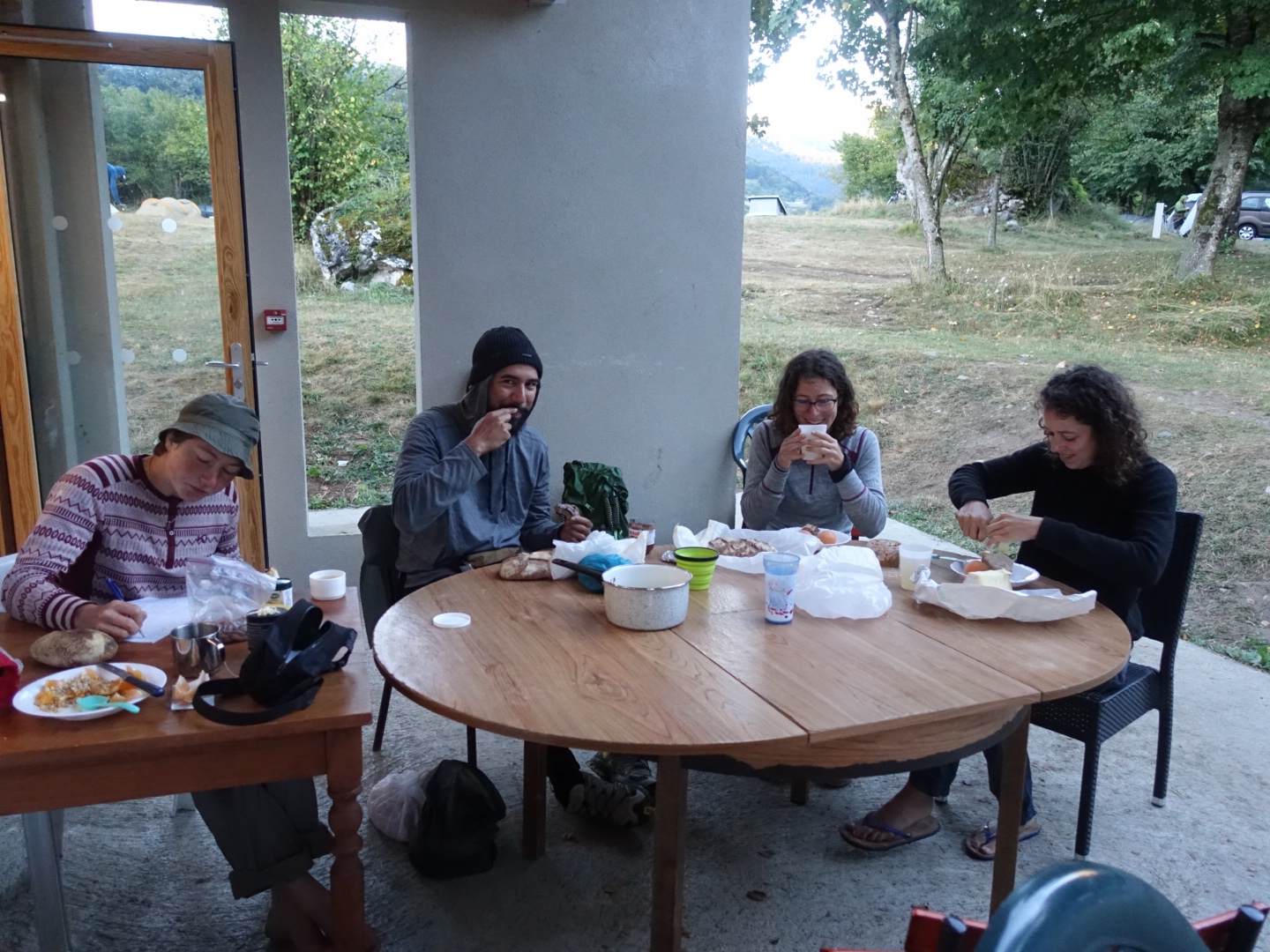 I also met Sandro and Philippe from Germany at the camping, both following HRP and both lightweight backpackers. They had learned to know each other on the trail. They invited me to walk with them the next day, I happely accepted the invitation.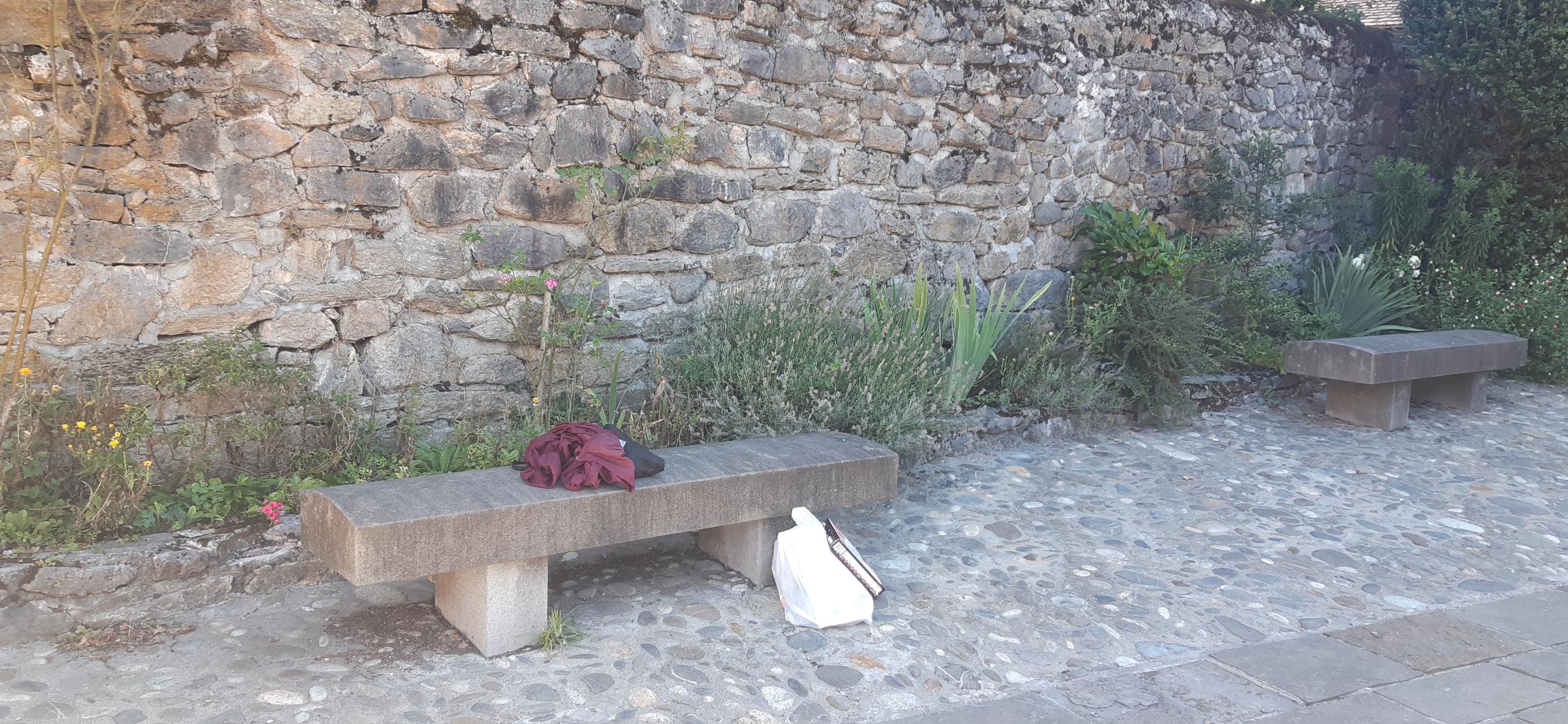 After some washing I took a walk into the village. I picked up my parcel at the post office and sat down outside of the church to write. I haven't had much time to do it. A guy came by and parked his bike and went in to the church and started singing, nice vocal. Otherwise it was very quite and peacful.
Around 12 I went to a restaurant to have lunch and there I was happy to bumb into Tasha, great surprise, who just arrived. I found out that she was the women in the tent by the cabin the other day. We had a nice lunch and walked to the camping together. I did some repacking and spend the evening with Tasha, having dinner at the gite at the camping.