Day 65, 13 August, Menton to Tende
Our holiday at the Mediterranean Sea had come to an end. We both was now ready and excited to continue our hike in Italy. We had spent the last night at the camping, we had been placed very nicely, on a calm place with a view over Menton and the sea.
Yrr packing her last things at the camping
We went to the post office and picked up our parcel and to send home some things we had bought in Menton, some nice dresses, shoes and things we did not need on our hike.
A last swim before we took the bus up to Tende. Our idea was to walk from there to join the GTA in Italy. Again the bus ride only cost us 1.5 euro, a ride for more than one hour
Tende was a really nice mountain village close to the Italian border, at around 1100 meters. Before walking to the campsite we bought some food, a map and had a last Monaco (a nice beer drink) in France.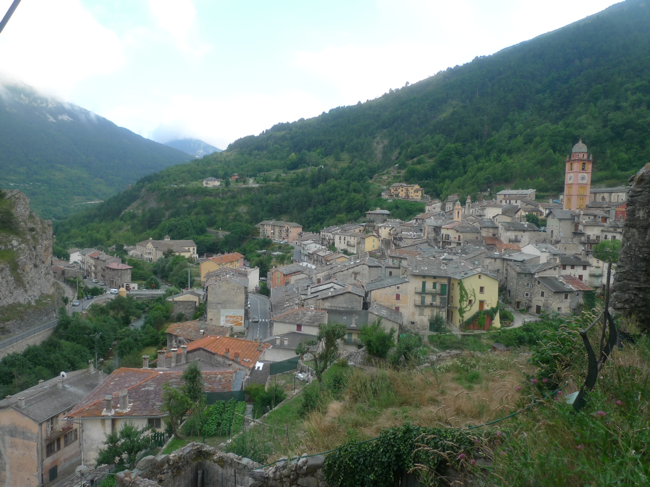 Tende
It started to rain a little bit when we came to the camping. We made dinner outside of the showers as there was a roof. Not the nice's place but it was dry and wind free.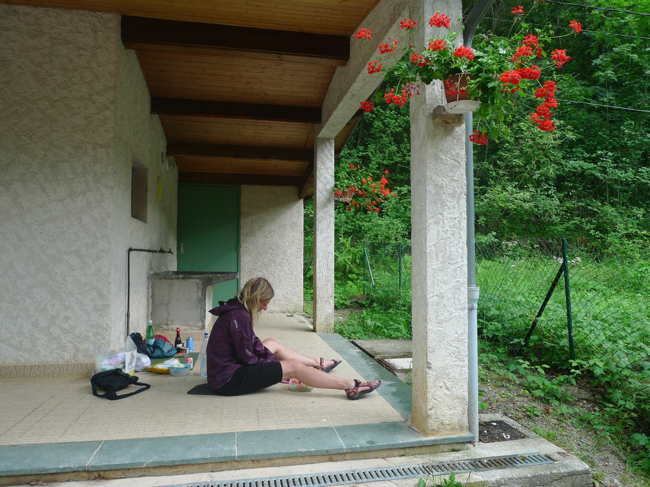 Cooking dinner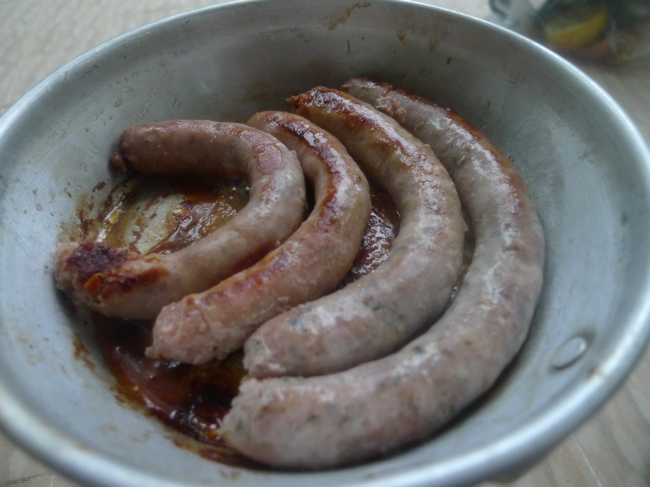 Dinner
We made so call "heavy food", food we cook when we don't have to carry it as it weigh to much. Lentils with sausages with fresh salad. It tasted really delicious. We drank red wine from Cote Rhone with it.
We had our dessert at the tent, nice Tiramisu. As it still was early we took a walk in to the village and sat down for a glass of red wine at sport bar, but we should have ordered something else, the wine was really bad.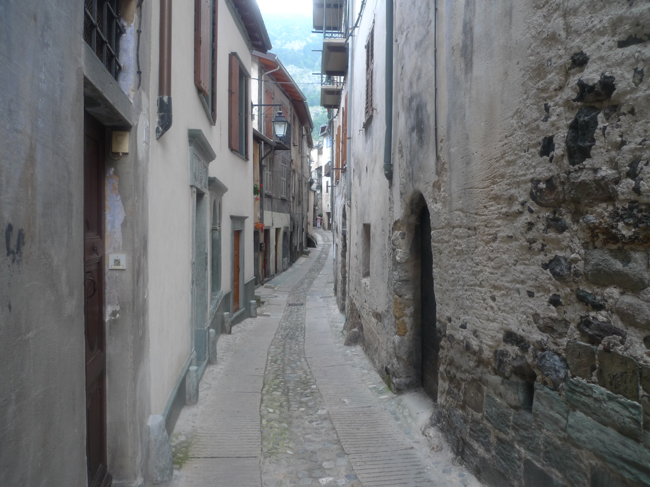 Tende
After a while we turned back to the tent and went inside to make some planing and read. Outside the tent it was still busy but soon we both where sleeping.