Day 62: 6 August, Lac de Trècolpaz to Lac Nire
I (Ýrr) went outside in the middle of the night, it was wonderful, the sky was full of stars and I could see the Milky way over my head. Some stars where moving so I could make some wishes, then I went back to sleep. We started the morning by climbing up to Pas des Ladres (2448 m).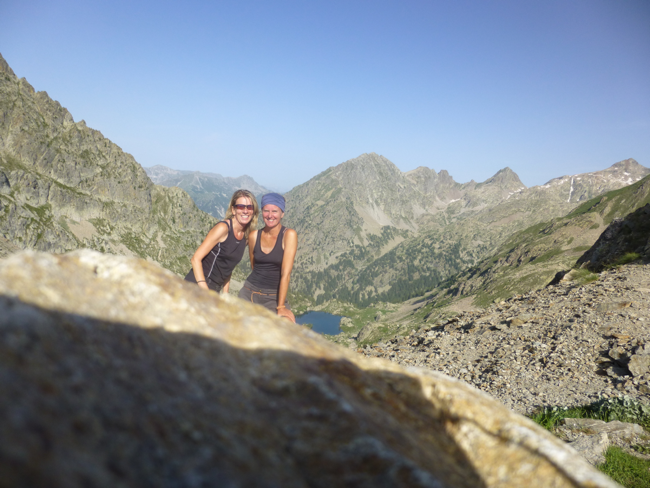 Group picture at Pas des Ladres with Lac Trècolpaz in the back
Then we walked down to la Madone de Fenestre (1903 m), there was a refuge, a pilgrim church, a souvenir shop and a fromageri. We bought a very small souvenir and a cake in the souvenir shop and of course we bought some cheese in the fromageri.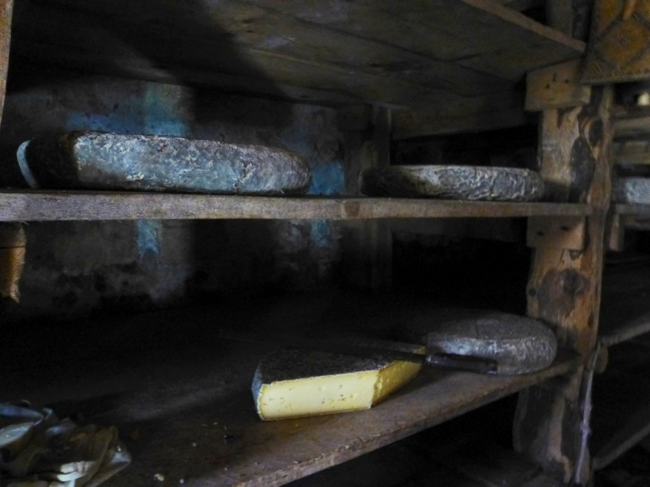 Lovely cheese in the fromageri
The cheese tasted really good! We continued by climbing up to Pas du Mont-Colomb (2548 m) it was a little difficult since it was mostly on rocks, specially when we got closer to the top.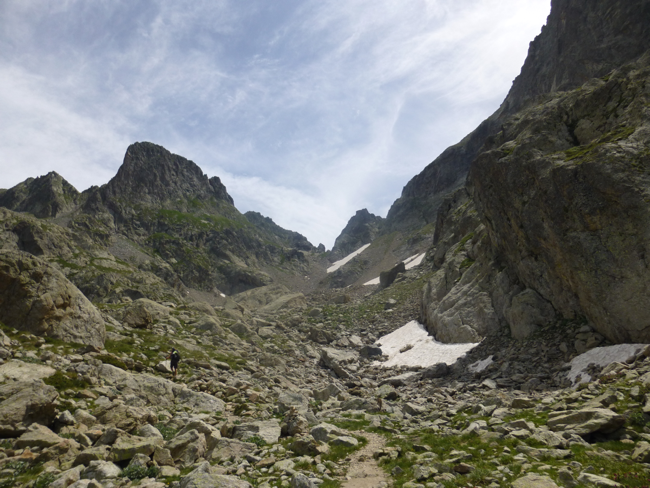 Stony way to the top
We sat down for lunch before we climbed the last part. It was steep in the end, the track was zigzagging to the top. It was really steep down on the other side, we had to use feet and hands to climb down. A nice and happy group with french people were sitting on the trail eating lunch, they moved to let us pass, we talked to them a little before we continued down. I took a picture of them, I thought they looked like birds on a cliff.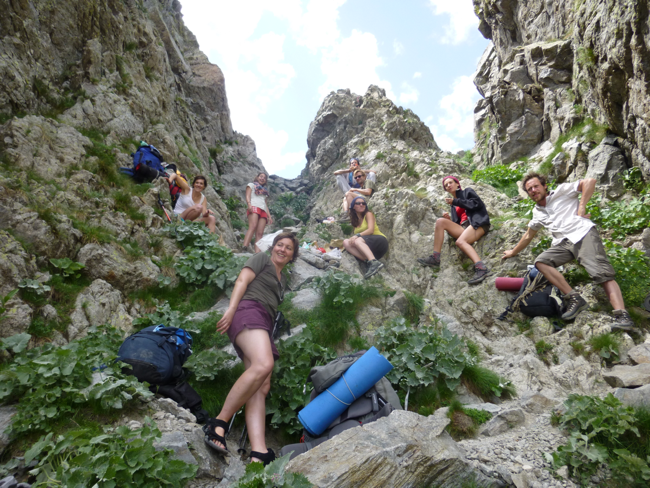 French birds eating lunch and the gap from were we came in the behind
Our plan was to stay at Refuge de Nice, we were longing for a good meal with a lot of food! We had also been told that the weather was getting worse. But we were not welcome at the refuge, it was full. We could not buy food either. We had a soda and a blueberry pie before we continued for about half an hour to Lac Nire. We found a small spot between rocks were we could put up our tent. I went for a swim in the lake, it was refreshing, I just love to swim in those mountain lakes after a sweaty day of hiking.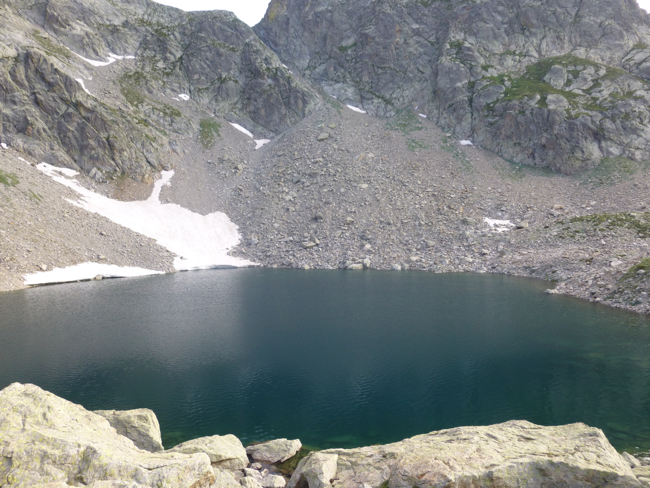 Lac Nire
The group "birds" we had met earlier passed by, they were also looking for a place to camp in the neighbourhood. We had cous cous for the third day in a row. This time with tomato sauce and smoked sausage. The big meal would have to wait to another day. We sat out in the evening sun and looked at the chamoix walk by and eat.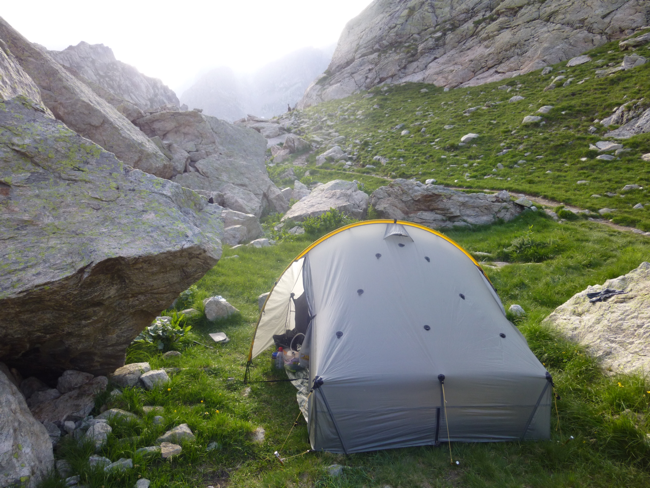 Our tent and a Charmoix in the behind
We were quite tired and went into the tent before the sun went down.