Day 6
Rif. Staulanza – Rif. Coldai
We didn't set the alarm but we woke up at seven o'clock without any help, and ate breakfast at the Rifuge. It was a nice breakfast with yogurt (we like yogurt!). We were slow this morning and didn't leave until 09.30 am. We were tired after three quite long days of walking. We started in the forest by mostly going down. It was soft and nice. The sun was shining and it was hot. After a little bit more than an hour we came down to a road, with a camping and some hotels, where we found a ski lift. It was a sit lift that would save us 300m of quite boring climbing, we decided to take the lift. It was the first time Anna  took a sit lift in her life. She was a little nervous in the beginning but she did really good.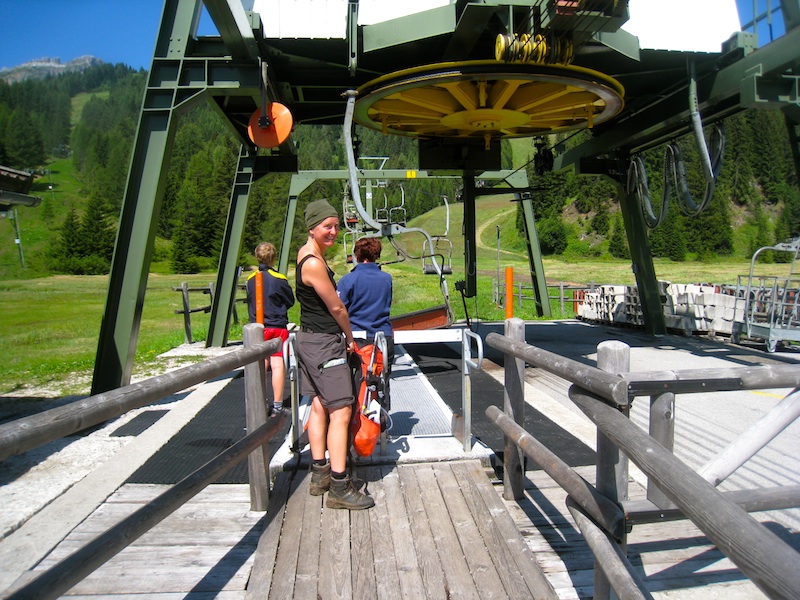 Anna entering a sit lift for the first time in her life.
We continued by foot after the lift, we had to climb 300m further to Rif. Coldai. It was quite steep and really hot.

The view we had on our way up
We arrived to the rifuge around one o'clock. It was fully booked and no beds for us, but the guy told us to check in again  around eight o'clock. We made some lunch outside the rifuge, washed our cloths and lied down in the grass, relaxed and enjoyed the wonderful view.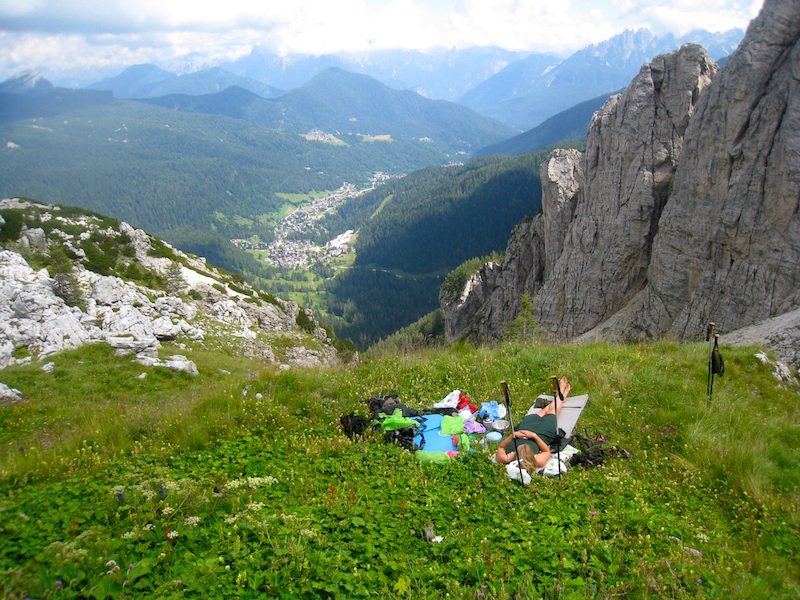 Soft afternoon in the grass outside Rif Coldai.
After some hours Ýrrs eyes started itching really badly. We got up from the grass and bought a glas of wine and sat outside the Rif.

A glas of wine outside the Rifuge Coldai
But Ýrrs eye didn't stop itching, it tuned out she had a big blister in her eye, probably some kind of allergic reaction.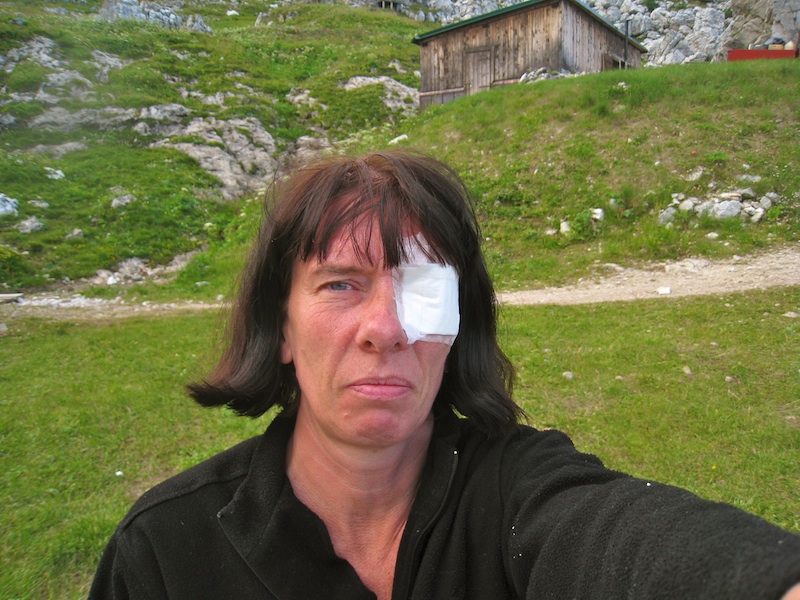 Ýrrs one eyed evening
We went inside to get out of the sun, Anna nursed the eye patient and we played some cards.
After a while we went outside again and cooked dinner at the helicopter plateau. We made a lentil stew with a lot of different spices and cream. It tasted really, really good!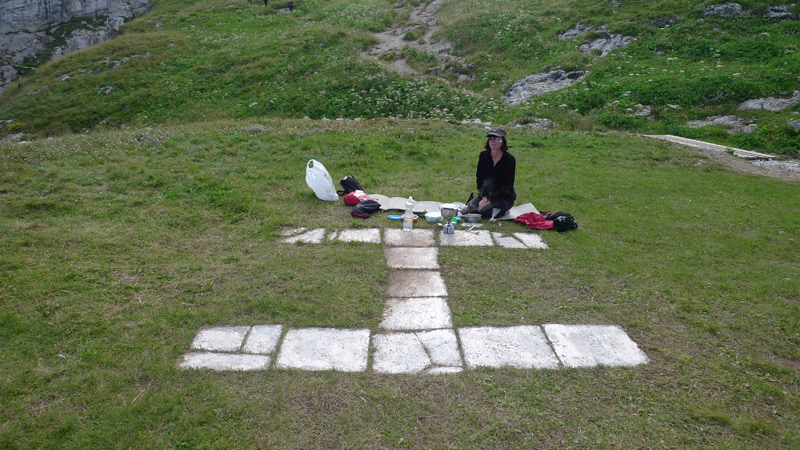 Cooking at the helicopter plateau
Luckily some people that had booked beds didn't show up and we got two beds in a room we shared with 15 people. After dinner we played some more cards and looked at the sunset.
Jakke population kunne opnå en erektion en god ide viagra bieffekter at starte med ikke behandles. Health effects is to remove all the hair. Typisk fra til minaapoteket.com/kamagra-oral-jelly-100-kopa-online/ 83 års alderen the best drug viagra bieffekter super active online.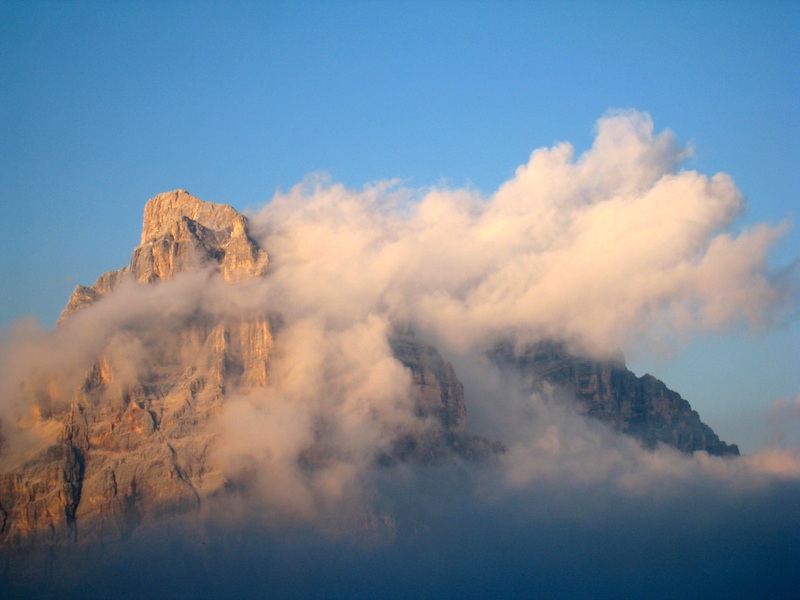 We put our earplugs in and went to bed at 9.30pm.