Day 47: 22 July, Modane to Les Granges de la Valle Etroite
We had a last breakfast with Christer on the veranda of the refuge. At 8 we took farewell of each other, Christer walked to the train station to start his journey back home and we hitched hiked up to Valfrejus. I (Anna) felt a bit sad, it had been a pleasure to  spend some nice days with Christer in the mountains.
Valfrejus is a ski resort just a few hundred meters above Modane. Our backpacks was extra heavy this day as we had brought food for some days.
At a water spring we shared the last creme brûlée from the evening before, again very nice!
It started with a climb up to 2434 meter, the first bit following a road in a forest and then we came up to a more open landscape, with beautiful surrounding and views.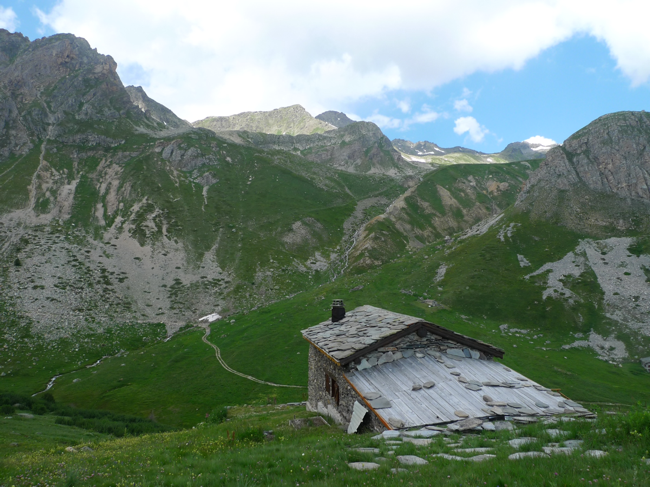 We had lunch just before the col de la Vallee Etroite.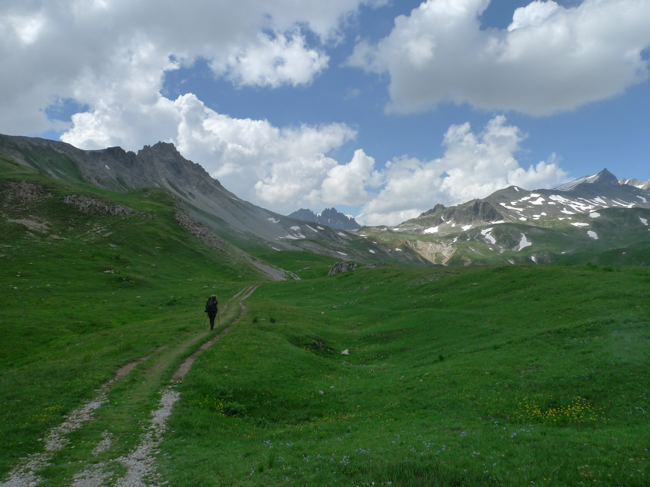 At the col it started to go down again. Some of the mountains reminded us about the Dolomites, very rough and rocky. The climb down was sometimes steep and heavy for your knee but we enjoyed every step as the surrounding was remarkable.
We reached the small and village Les Granges de la Vallee Etroite (close to the Italian border) around 13.00. An old village with a lot of nice stone houses. It seemed well visited. The first refuge, Rifugio Tre Alpini, was full and we where not aloud to set up our tent with out having dinner there. It felt very unwelcoming and not a common behavior at a refuge. At the same time it started to rain very heavily and we sat down outside of the refuge.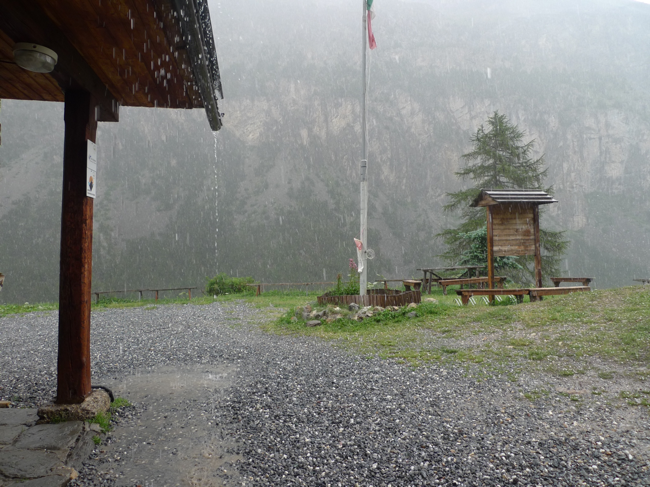 After a half hour we walked to another refuge, Rifugio Re Magi, they where much more friendly and could offer us two beds and we where welcomed to cook our own food.
We had some wine before having a warm shower and do our daily wash up.
For dinner we made some lentil stew. The refuge also invited every guest for a drink and some snacks. Closest we have been to a cocktail party for a long time!