Day 40:15 July, Camping Le-Villaron – Refuge de Vallonbrun
We had to go to the post office in Bessans that didn't open until 2 pm. We took a slow morning, waited for the sun to warm up the tents and the camping before we gat up.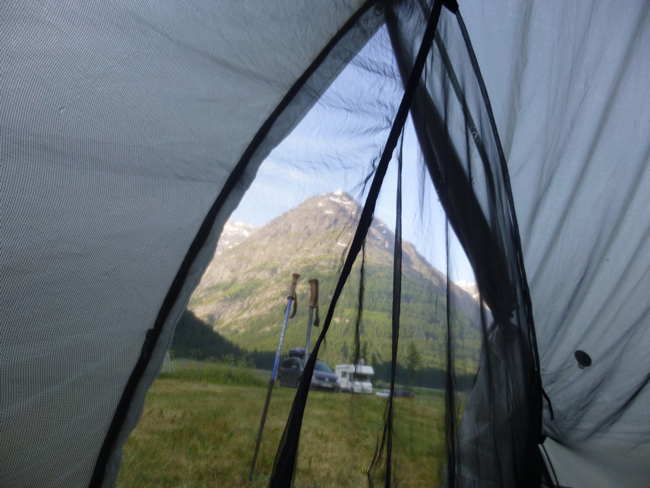 The sun will soon reach the tent
We started to make breakfast but realised the gas I'd bought in Val d isére was not the right one… Puuha.   We had mūsli and milk, Nutella and crackers for breakfast and then we packed our stuff and walked for about two km to Bessans. We went to the supermarket and bought some food and I went on a new "looking for camping gas" tour while Anna and Christer packed the food. This time I found the right thing! Anna and I also bought  new metallic cups in a sport store. We were tired of our plastic ones that never stopped tasting Pernod.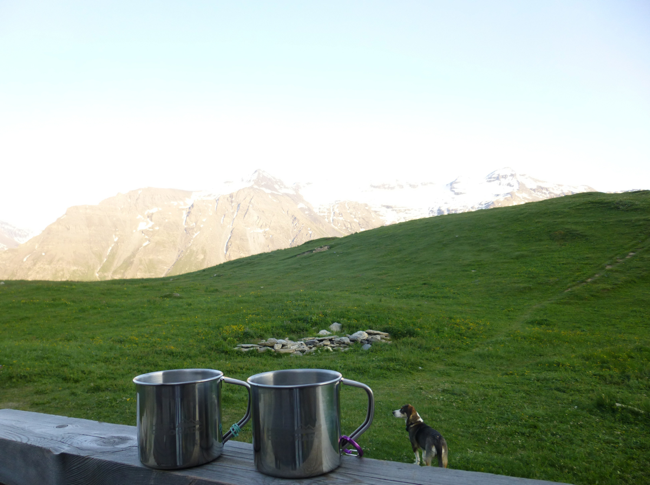 Our new shiny cups
We sat down on the square close to the post office and ate lunch. We had bought delicious goat cheese at the camping, made by them selfs, it was one of the top three cheeses we'd eating on this trip.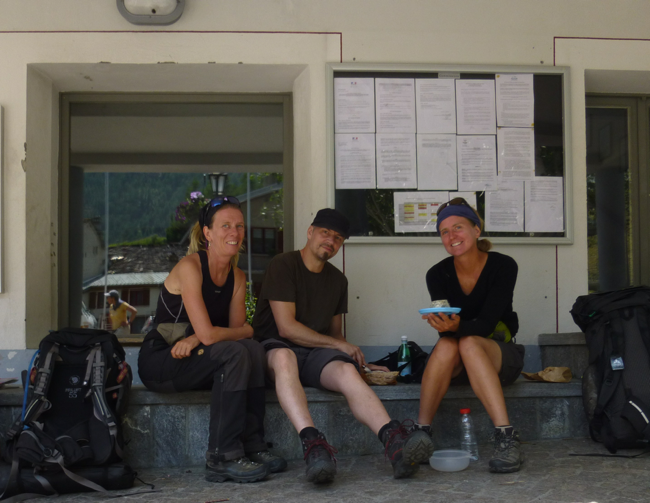 Lunch in Bessans while waiting for the Post office to open (Anna is holding the cheese)
The post office opened and we sent our poste restante package to Ceillac. Then finally we could start walking. The beginning was an easy walk along a river. After about an hour we started climbing, it was a steep climb for about two hours to the refuge de Vallonbrun.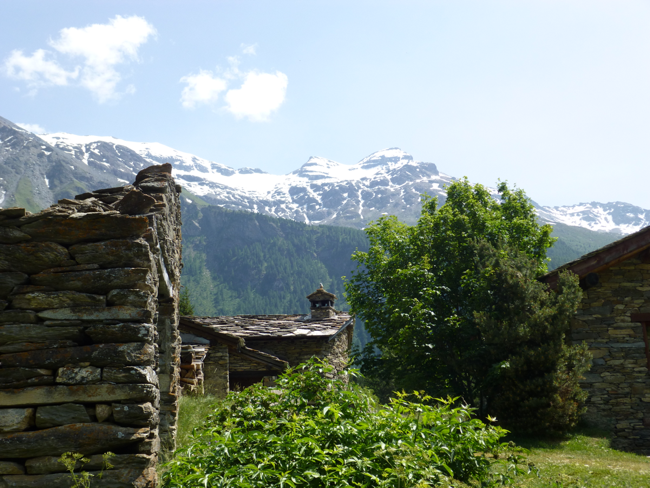 Le Collet (1752m)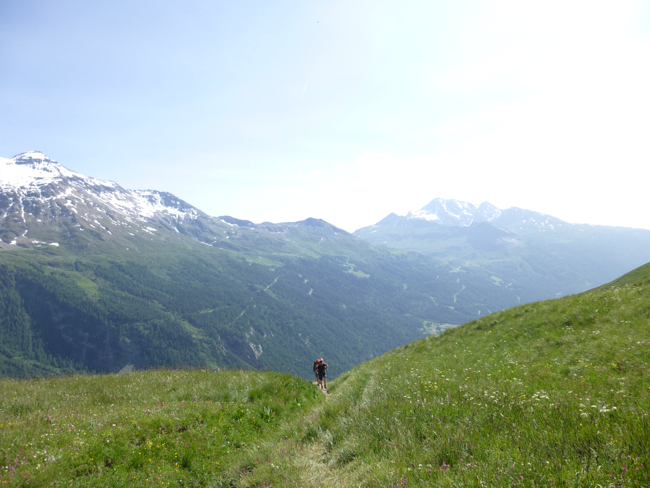 The only way is up…
The refuge only had two places left but we were allowed to put up a tent outside. Anna and Christer took the tent and I got a bed inside the refuge.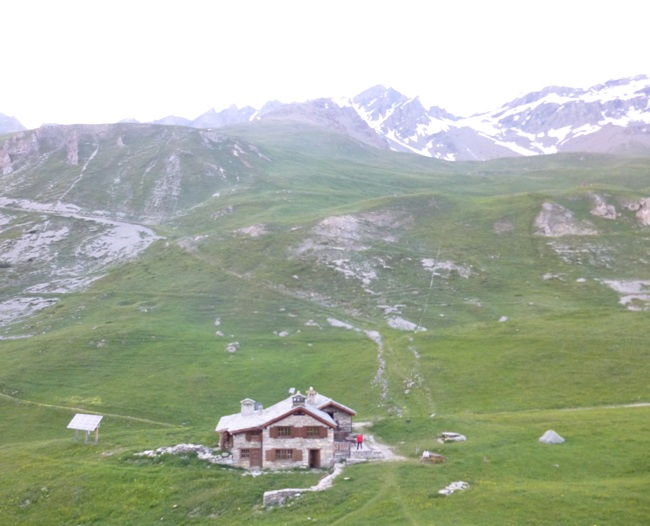 The lovely Refuge de Vallonbrun 2190m
We cooked pasta with vegetables, sausage and cream for dinner on the stow in the refuge.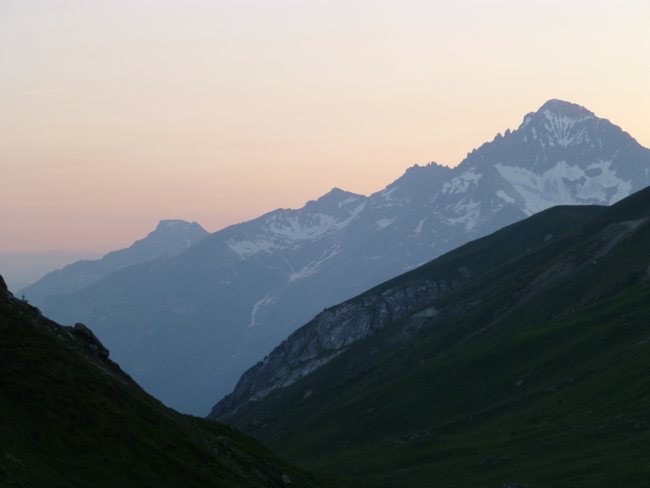 The sunset seen from the refuge