Day 4
Rif. Dibona – Rif. Nuvolau
We started the day with a really bad breakfast, dry bread with plastic packaged jam. That kind of breakfast was common at the rifuges so most of the time we made our own. But this morning we wanted to have breakfast with our friends as we had to say goodbye since we would take separate ways from now on.
Our plan for the day was to walk to Cortina and get some money and buy some more food. The walk took us about two hours through a forest and in the end we walked down green sloping fields that are used for skiing in the winter.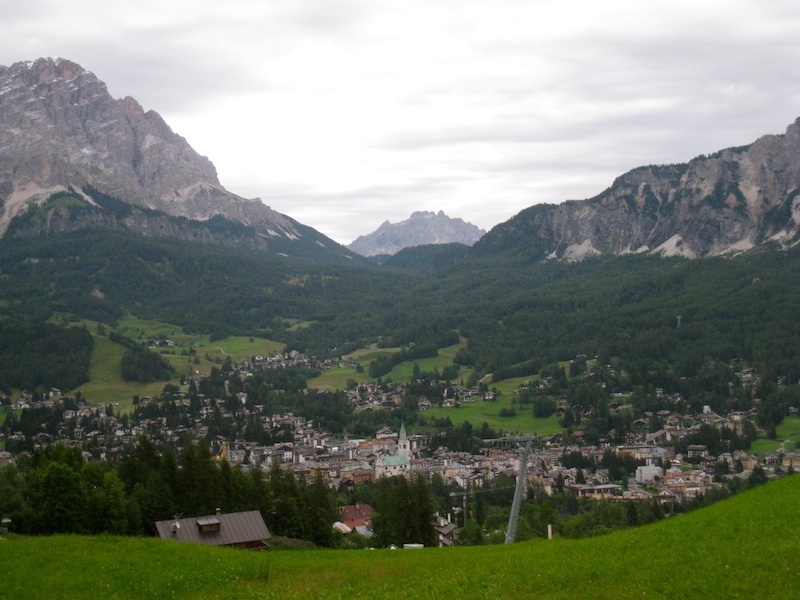 Walking down the ski slopes to Cortina
It felt strange to walk into a city, we quickly found some food and hurried to the bus station to find a bus that would take us back to the mountains as soon as possible.
The bus driver dropped us at a wrong place so we had to follow a different track to get to Alta Via 1. We lost the trail for a while and ended up at an overgrown forest path, but somehow we where convinced that we would find the right track somehow. After about a hour we found a track it was not the original Alta via 1 track but it would lead to the same destination according to our plan.
The first part was mainly forest. But as we came closer to the top the landscape opened up and the beautiful Dolomitian view appeared. We passed this big rock that was filled with climbers working their way to the top.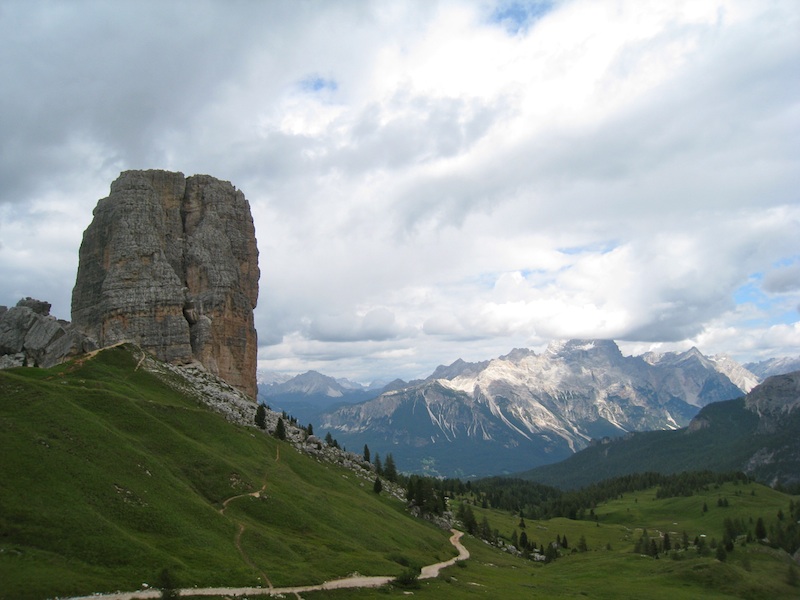 A beautiful rock filled with climbers
The last part up to Rif. Nuvolau was quite steep.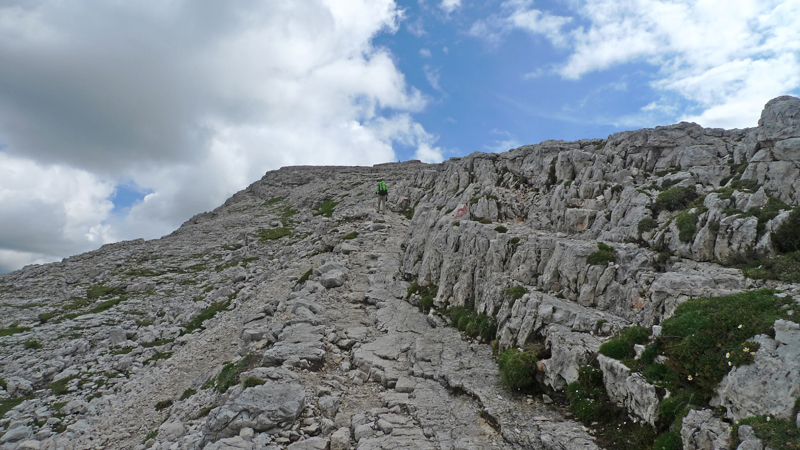 Yrr climbing up to Rif. Nuvolau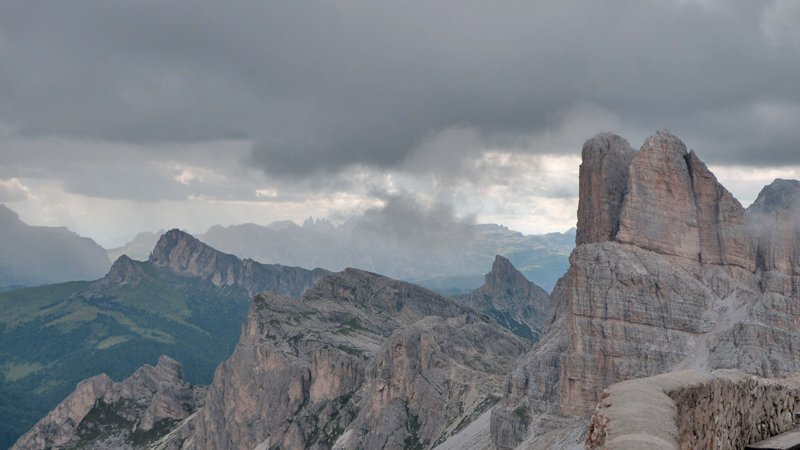 One of the 360° views from Rif. Nuvolau
Rif Nuvolau seemed to be a popular place for day tourists, we met a lot of people going down, seemed to be a big group of teenagers. But when we finally made it to the top (2575 m) it was around five o'clock and all the day tourists were gone, the place was nice and quiet, only some sleepovers were sitting outside looking at the panorama view.  We loved Nuvolau! it was just a beautiful place on the top of the mountain. It was simple, with no hot water and only cold rainwater to wash yourself with.
We got our beds in a small room that we shared with two girls from Holland Chris and Birgitte. We took a cold shower in the rain water. Tired, cold, clean and happy we sat down by the fire in the dining room with our room mates. We ate delicious pasta together and had a wonderful evening talking, playing Yatzee and giggling.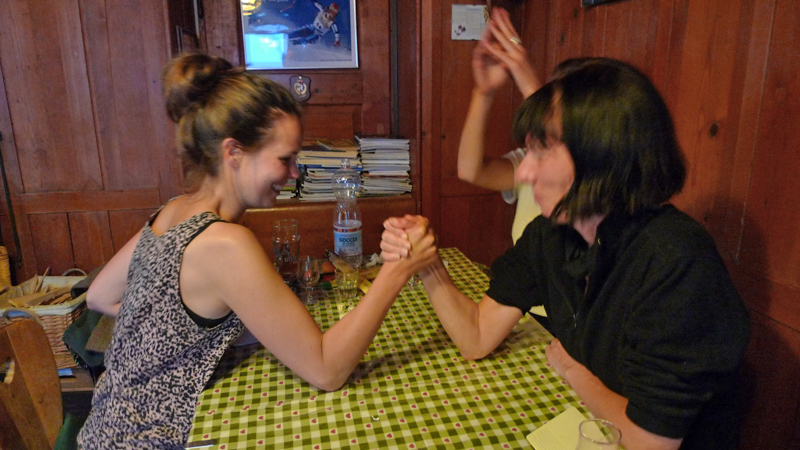 Yrr and Birgitte Yatzee arm wrestling  
We didn't see the sunset that night it was to foggy, but we all agreed on getting up at six o'clock to see the sunrise.