Day 38:13 July, Val d'Isere – Bessans
It took time to get started. Going from being two persons to three meant changes in routines. We had a lot fo food to pack and we still had one destination to look for camping gas. We had looked everywere the day before,  we actually found the gas, which brought happiness to the group. We walked a couple of km to le Fornet and waited for a bus. The bus drove zig zag up the mountain to col de l'Iseran 2770 m the highest point on GR5! We sat down and ate french onion herring and "knäckebröd" from Sweden that we had ordered from Christer.  I don't think this swedish food had ever tasted as good, we really enjoyed!
French onion herring and knäckebröd on the top
Then we started walking down, it was steep and snowy.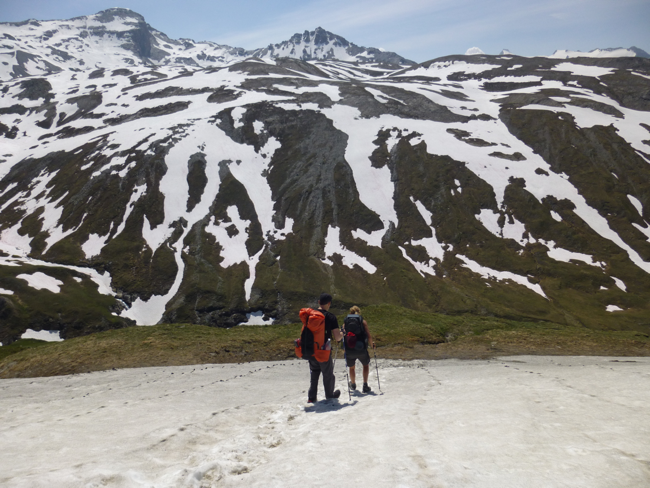 Christers first hikingsteps on the GR 5. Walking down from Col du l'Iseran.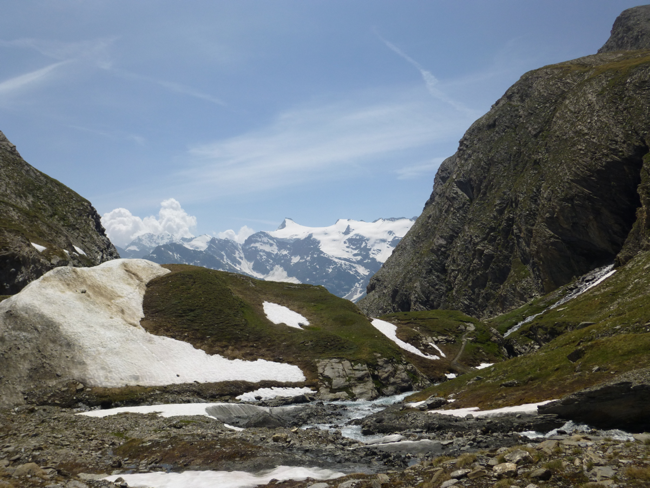 Landscape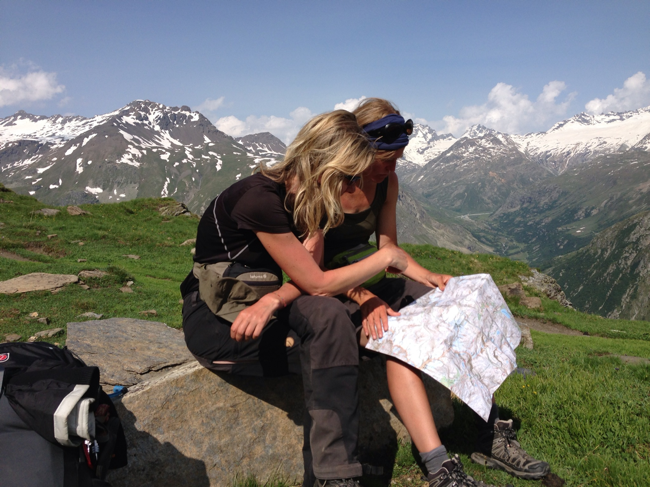 Ýrr and Anna reading the map
We had to turn back at one point since there was to much snow and impossible to walk. We took the road for a couple of km then we walked down the green valley Vallon de la Lenta and climbed up the mountain on the other side.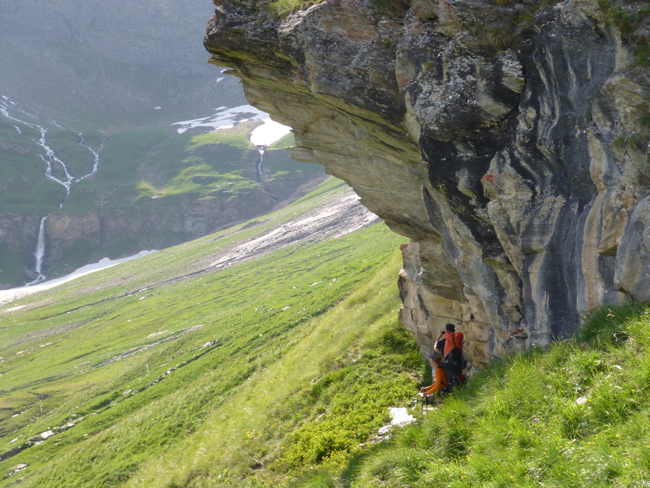 Anna and Christer under a rock
We climbed for quite a while. Suddenly we realised we were a little of the track. We spotted a house down the valley and hoped it was a refuge, we were tired by now. We walked down to it but it was a farmers house and a restaurant. We bought Perrier water and sat down. The woman brought us some self made cheese to taste. It tasted of course delicious but we already had a big piece of cheese.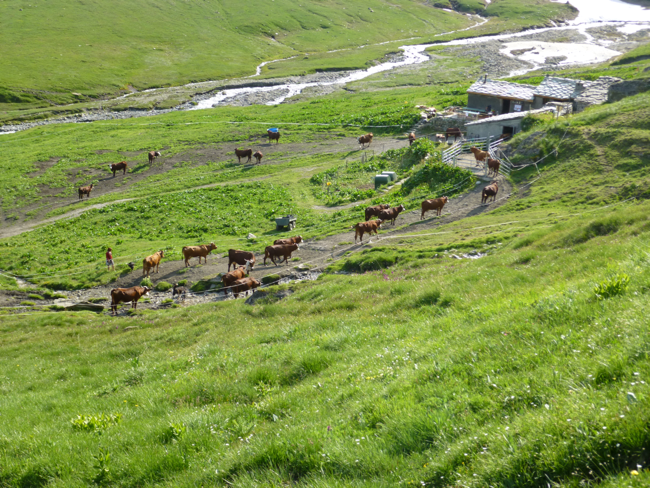 Looking down at the farmers house
We continued back on track and then we started walking down for about an hour to le Villaron, a small village a couple of km from Bessans.
Looking down at Bessans
First we went to the gite but it was full. Then we went to the camping, we put up our tents. It was to late to make dinner, around nine o'clock. We went to the warm and cosy camping restaurant and ate delicious dinner, "La Tartiflette" with a glass of red wine. We were really hungry! Christer did a really good first day, he looked happy the whole day. In the evening he told us that he couldn't remember ever being so tired in his life! Shortly after we went to bed a huge impressing firework-show started in the valley. It was a surrealistic experience.