Day 31: 6 July, Chamonix to Charlet de Nant Borrant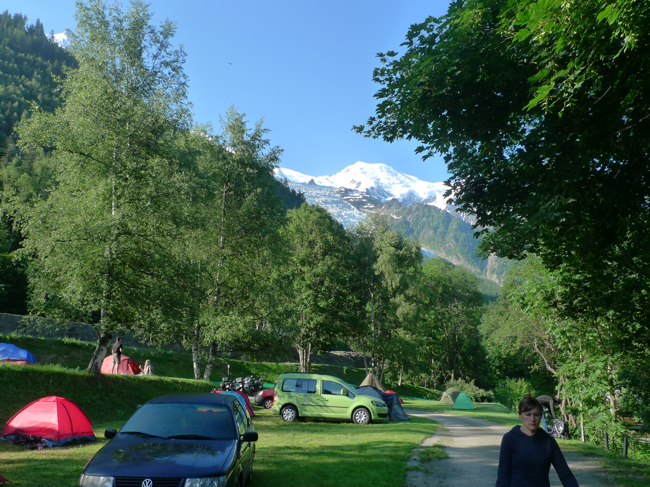 Not every day you wake up at the foot of Mont Blanc.
As we had to do some errands before leaving we got a late start. As Chamonix is off the GR5 trail we took the bus to Les Houches and continued up with a cable car.
There is some days we call transportation day, it is an expression for days when the hike isn't that interesting and it can be walk on concrete roads, going down to and/or through villages etc.
Our goal is to have a nice hike, so if the possibilities exist we sometimes take help of other transportation. This was such a day.
In the afternoon we arrived to a nice refuge, Charlet de Nant Borrant. It was busy and we probably got the two last beds. The etap was part of the Tour de Mont Blanc, which is a trail around Mont Blanc which is very popular a specially among Americans.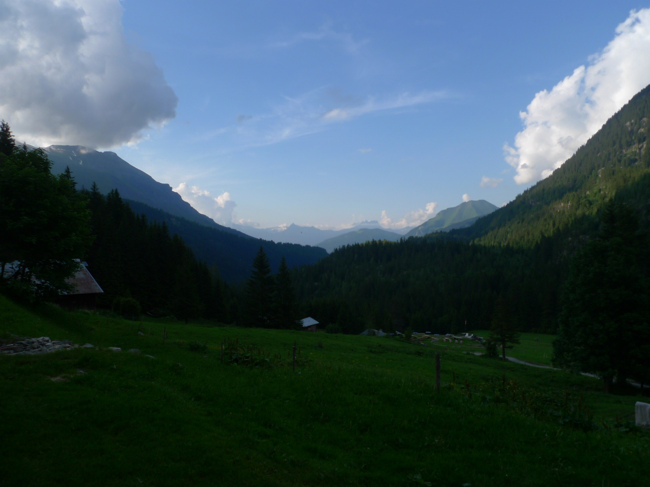 We met a nice women, Lori, which hiked with her son, Alex. We sat and talked with them in the garden before making dinner.