Day 3: 14 August: Arizkun to Aldudes
I had a great night sleep, the weather was perfect, my feet was happy. I had some breakfast at the hostel together with Lesley and Keith. I was ready at nine.
I started walking up in to the clouds, it was misty and a bit wet. I came up to a field. There was no marks to follow, just white mist and some grazing cows with their jingling bells in the milky white fog, I was happy to have my navigation app to assist me to find the way.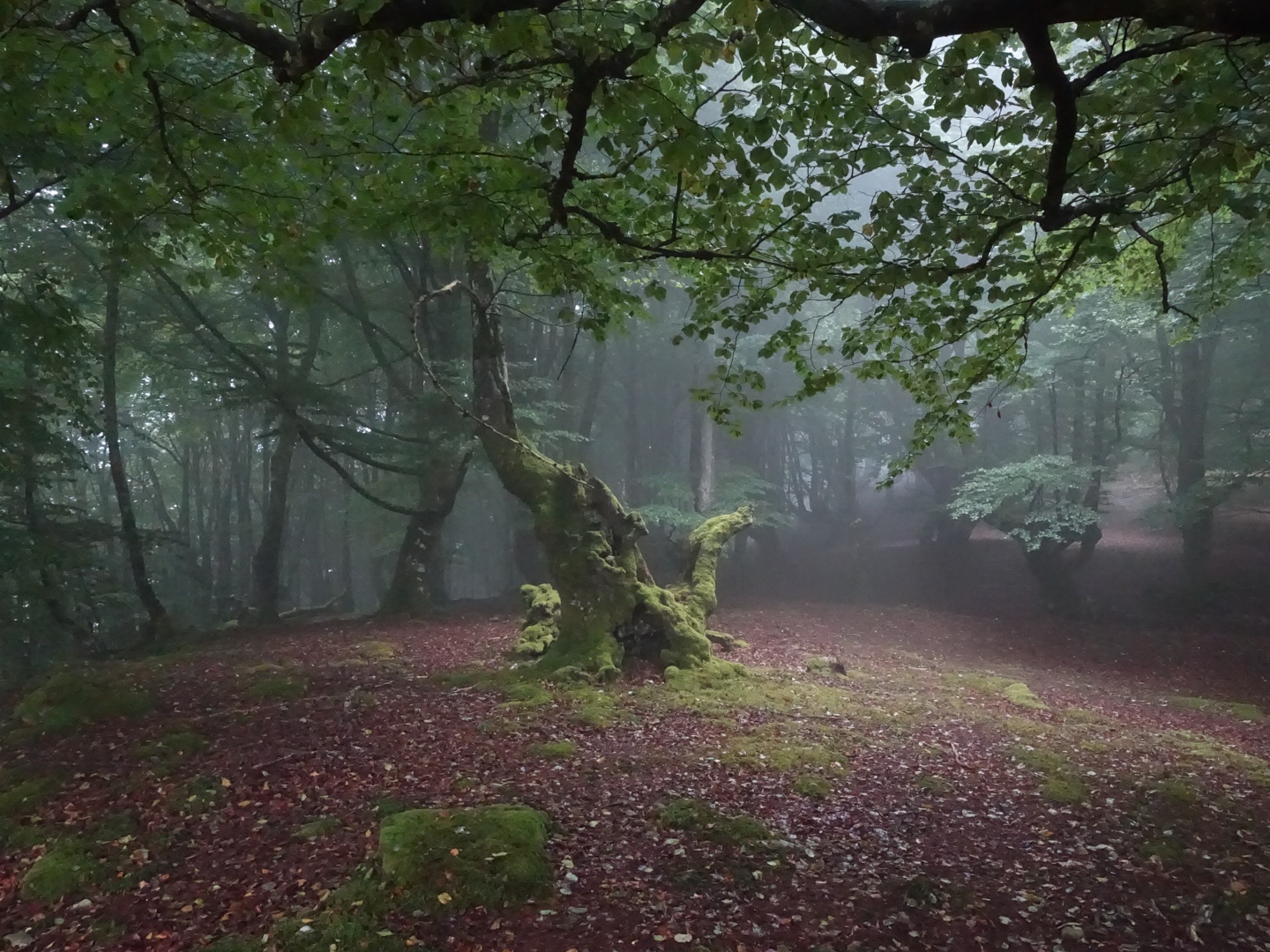 After I while I entered a magnificent forest. The beech trees where really high and it became even more dramatic when walking in the clouds. I climbed further up, still no clear path. I had a short rest above the forest. Lesley and Keith arrived when I was leaving and we continued together.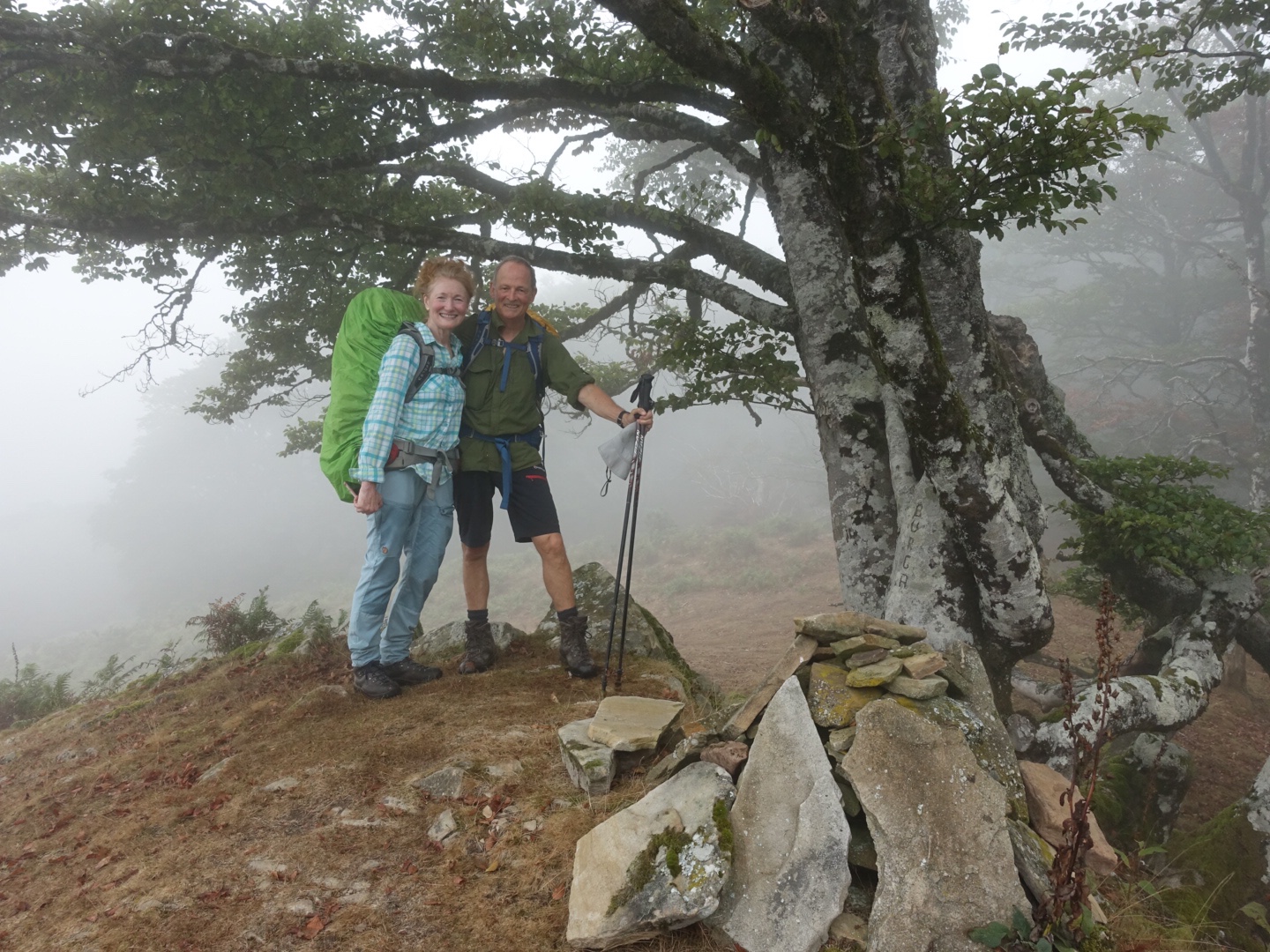 Had a nice lunch break together, and the sun came through.
I arrived to the village Aldudes in the afternoon, we had beer together at the bar in front of the church. The beer tasted great after the walk.
There was a campsite in the village located a long the river. The water was refreshing, I cleaned both myself and my cloths. I almost took a swim but the stream was quite strong so I didn't really dare.
At the campsite I met Tasha and Anika, both hiking alone. Tasha from Australia and Anika from South Africa but based in Germany.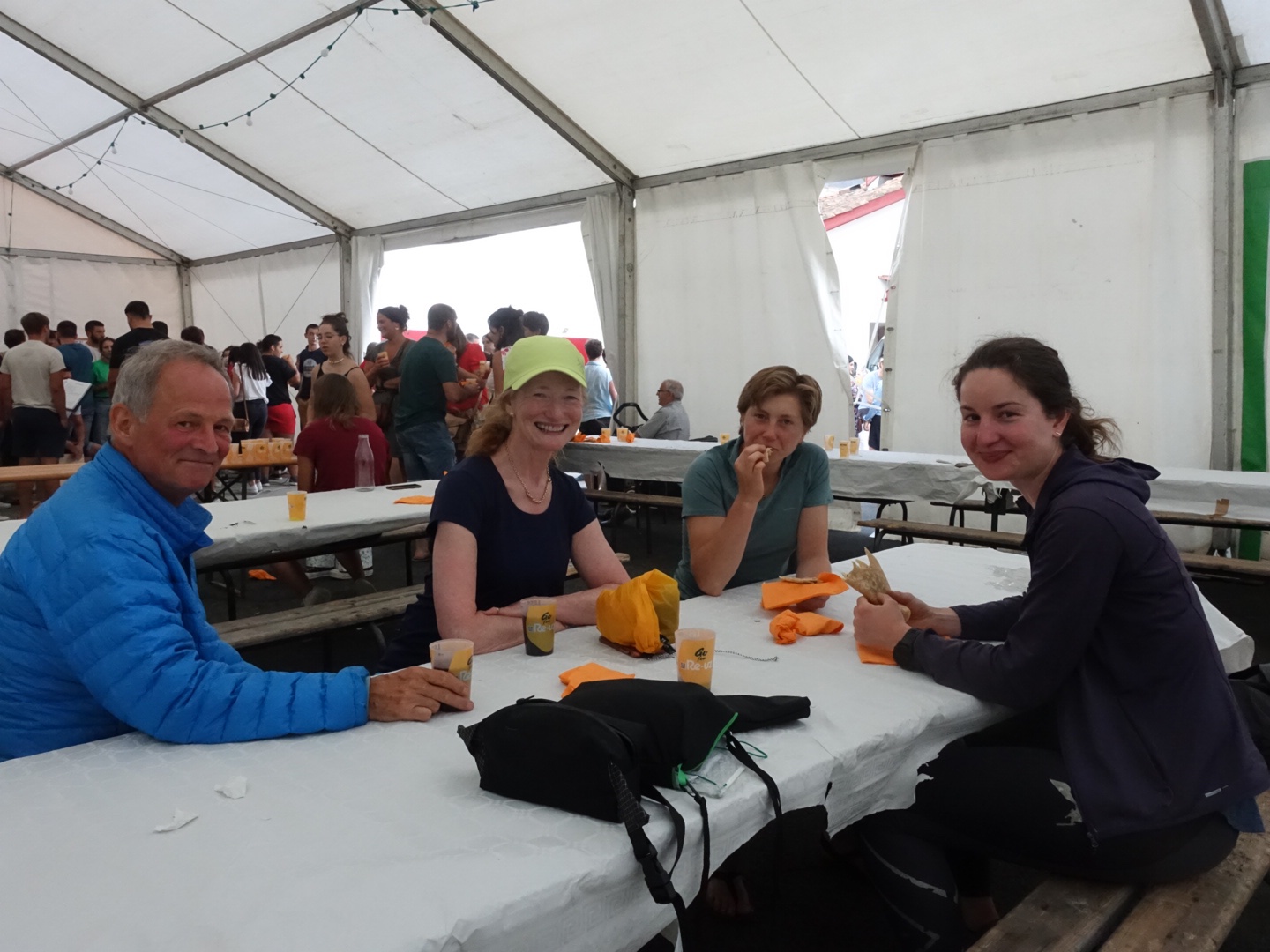 There was a fest in the village, they were serving drinks and some flat bread with local cheese and ham. It tasted great. A group of young men were singing some songs from the region. Very beautifully. They kept on singing all through the evening, I could still here them singing from my tent trying to sleep later on.
Before hitting the sack we shared some wine at the campsite. Another great evening in the mountains.