Day 22: 27 June, Chevenoz – Chatlets de Bise
We had breakfast at the Gite and then we walked out of the village to find the trail. We continued climbing walking in a forest with a lot of openings were we could see the view of Lac Leman.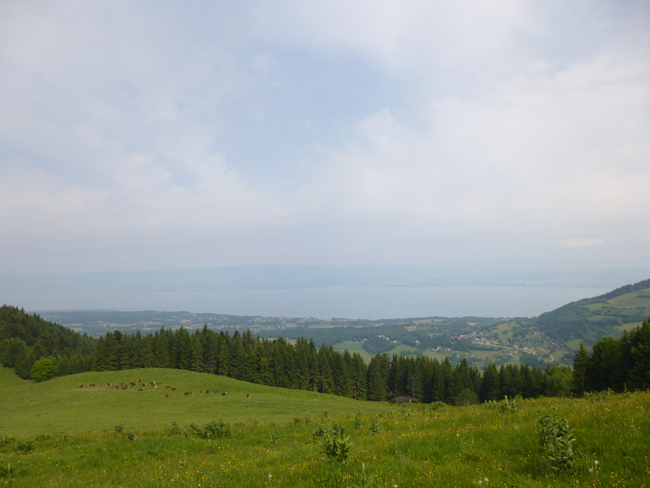 Looking back at Lac Leman
We continued climbing, it got colder and more beautiful.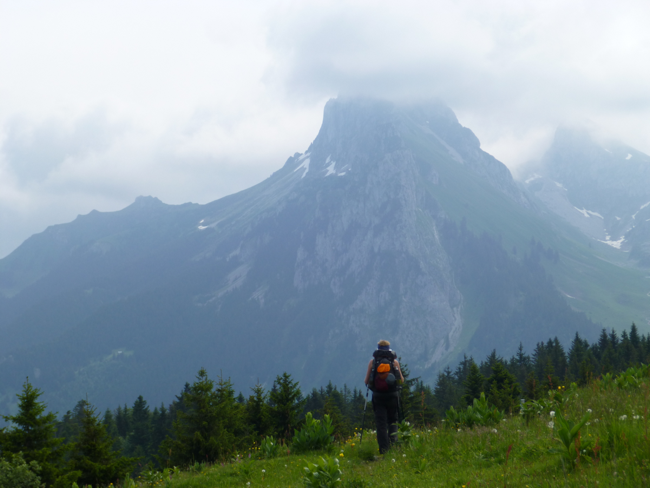 We had lunch at Lac de la Case a small lake.
Lac de la Case
We continued to top col de Pavis 1944m which was the highest point of the day and of this trip so far. The view was stunning.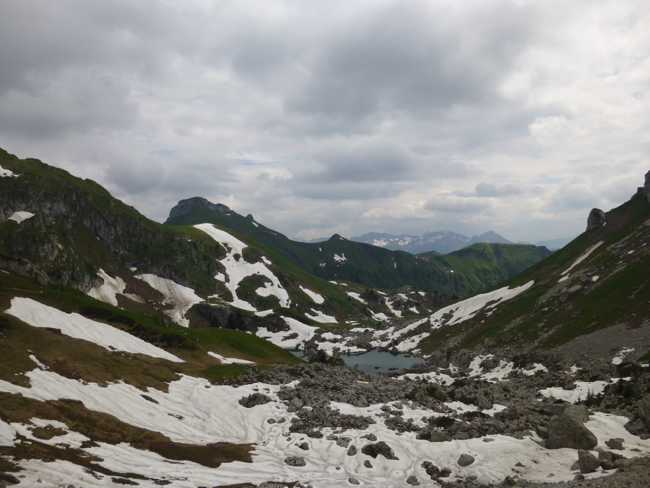 We looked down at the blue lake, Lac Darbon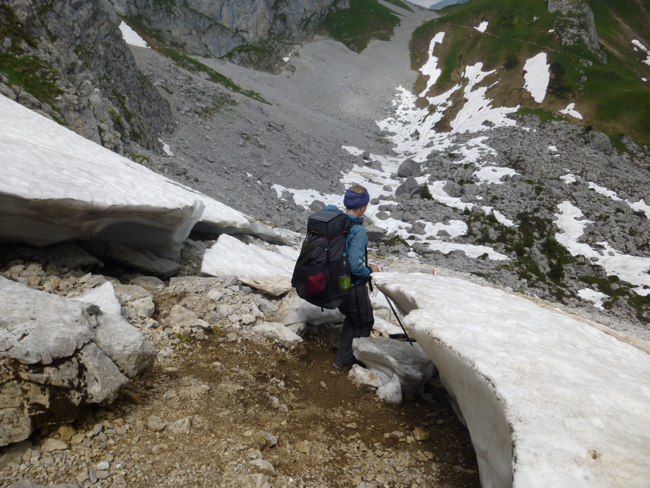 We walked in along the cliffside and continued towards Col de Bise. We met group of Bouquetin, goat-like animals, on the way.
Bouquetin
We continued and there was quite a lot of snow we had to walk over. It was slippery and a little scary. Suddenly we thought we were on a wrong track and walked back for about 20 minuits but realised it was the right way. We sat down and had some chicken bean salad before we continued the same way as before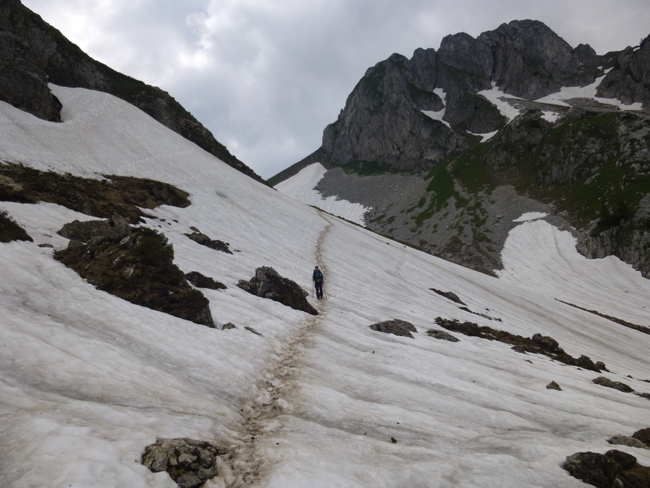 We passed this track three times
It was steep and there were snow on the top col de Bise.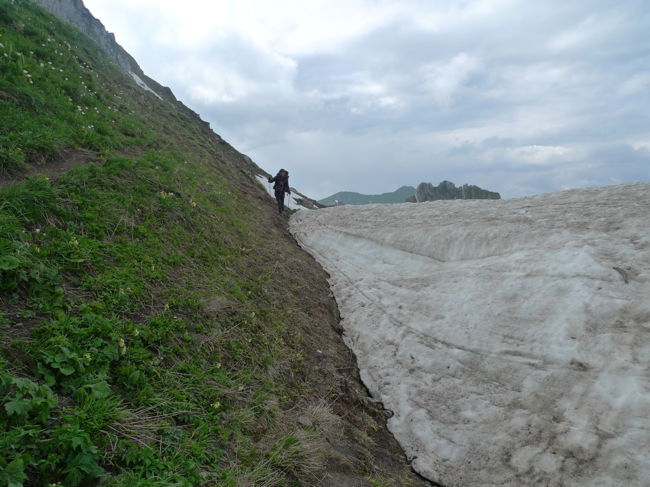 On the top Col di Bise
After the top we continued down through a green field. We decided to put up a tent and found a good spot. We were really tired after a long day and agreed on eating what we call emergency food (trekking food, only add hot water). In the middle of the dinner we were attacked by curious cows. They were all over our things!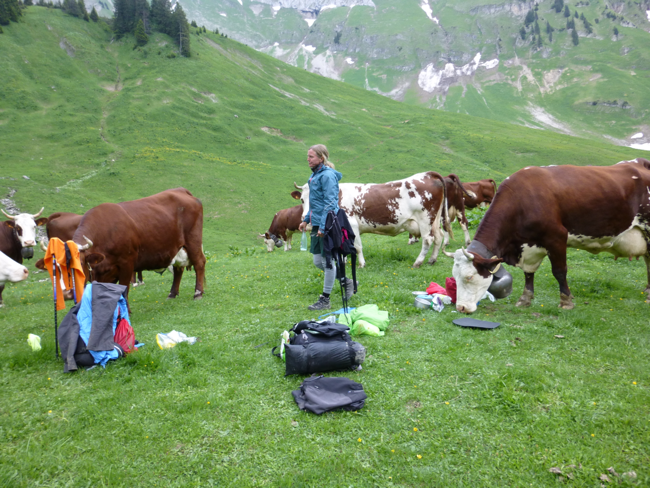 We picked the things together and walked to the refuge in Chatlets de Bise, it was only 5 minuets away. We were all alone in the refuge, it was simple but warm and cosy. We had a good night sleep.