Day 20: 25 June, La Rousses- Thonon-Les-Bains
We had a slow morning, ate some yogurt for breakfast in our room and waited for the stores to open at nine o'clock. We needed some things from the sport store. We did some shopping before we started walking towards La Cure, we crossed the border to Switzerland, for the last time, and walked through some nice green fields.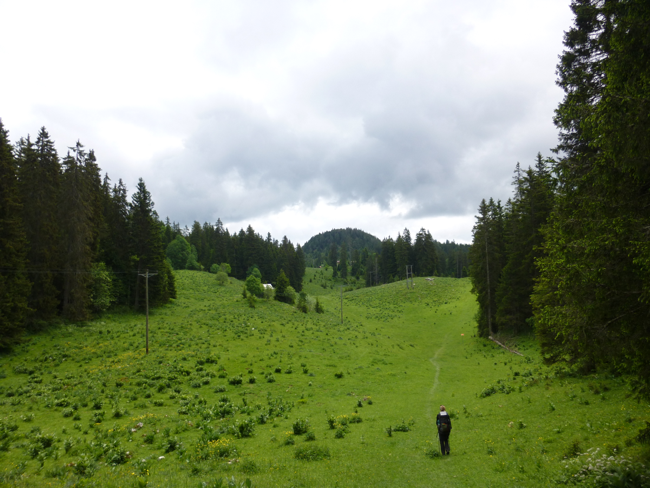 After a view hours we came to St-Cergue. We started to walk down towards Nyon but suddenly a man came and stopped us. We were not allowed to walk further becouse they were chopping down trees. We decided to take the train.
We went directly to the harbour when we arrived in Lyon to take the boat across the lake Léman.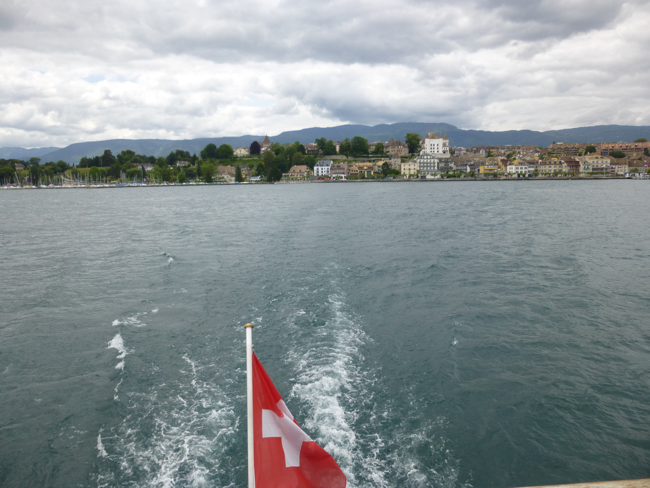 Looking back at Lyon, saying bye to Switzerland.
The boat took us to Yvoire in France, a really beautiful medieval village.
Yvoir
We spent a couple of hours in Yvoire before we took the bus to Thonon-les-Bains. We arrived late to the camping and made some mushroom risotto before we fell asleep in the tent.