Day 19: 24 June, Lac Joux to Les Rousses
The rain on the tent roof woke us up. The camping had a kitchen that we could use to make breakfast.
The weather made us wait until 10 before we left. We walked in the valley in the rain all most the whole day.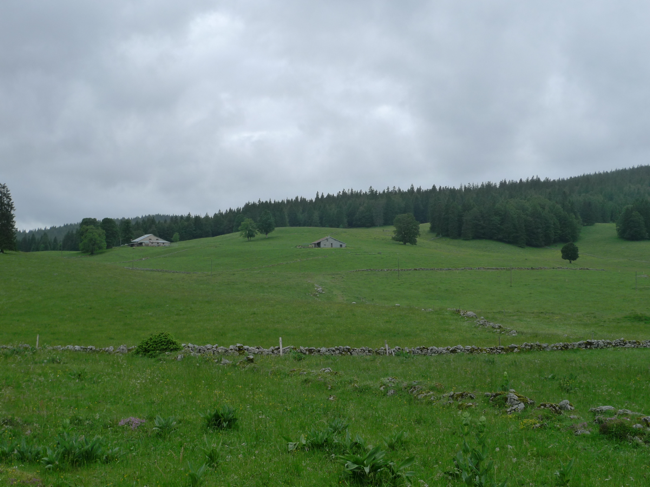 In the village Les Rousses we found a hotel, there was no Gite and no camping in the village, it was a typical ski resort. Finally we found some sport shops but unluckily  they all where closed. Some villages in the mountains have some afternoon closed.
At the hotel we could heat up the radiators and dry our wet clothes. We made some lentil salad and had some really nice rose wine from the Jura, it was almost as rich as red wine.