Day 18: 23 June, Mont d'Or – Vallée de Joux
Bad weather day. The sky was grey, when we woke up, and it was raining. We were disappointed we had hoped for a morning view of the Alps. The people from the refuge had recommended us to walk in Switzerland and to walk down to the lake Lac de Joux instead of walking back to the GR 5 track and to Mouth in France. We had no map for the area but we went anyway and followed their description. We left the refuge and walked along the border. We crossed the border to Switzerland and followed a road. But we became unsure if we were on the right track and walked back. We found another track that continued along the border on the french side. We decided to follow it.
Anna walking along the border
After a while it turned more into France and we were sure we had chosen the wrong way. We continued anyway and after a while we came to the border to Switzerland again and found a track that would lead us to the destination the people had told us to go to.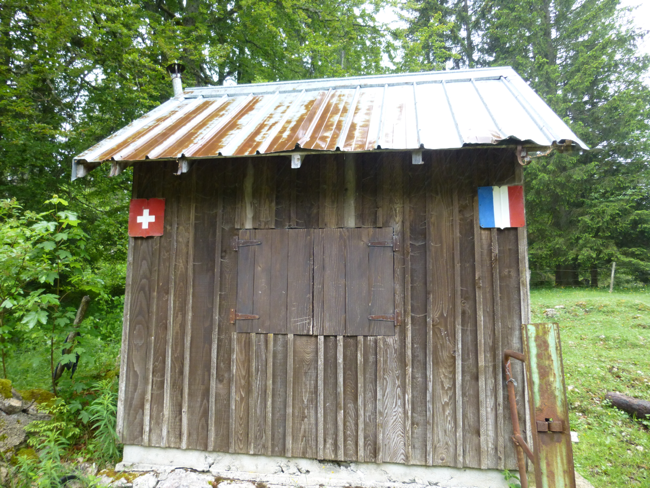 The border between France and Switzerland
We crossed the border and turned into the forest, following a track that would lead us to Les Chabonnieres, a small town in the beginning  of the lake Joux. It was a long road that seemed to go on forever. We went in the woods whole way, the landscape opened up right before we came to the town and we saw the lake. We didn't really see the mountains because of the weather.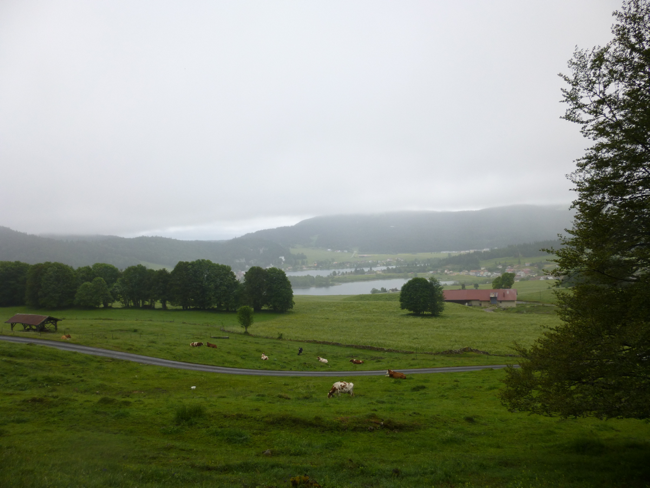 Les Chabonnieres
We stopped outside the church and had lunch, some bread and cheese. Then we continued to walk for about three hours in wet grass and woods before we came to our destination Le Sentier in the end of the lake Lac de Joux. We were tired when we arrived, it was sunday and everything was closed.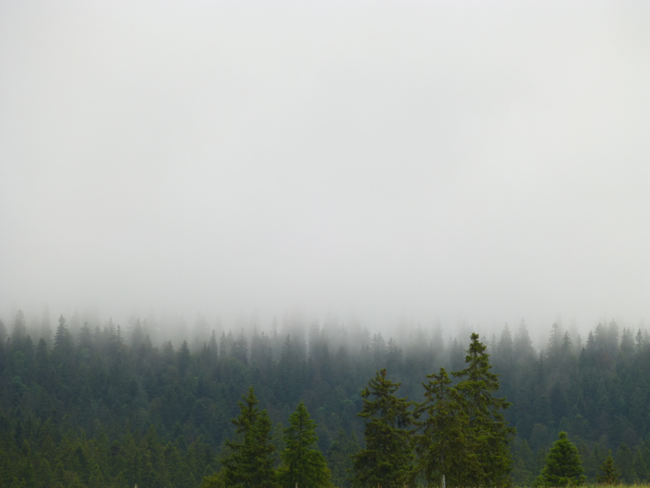 The sky was grey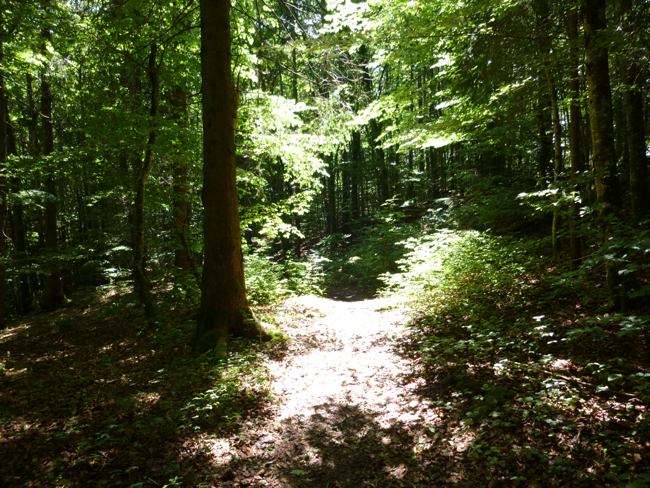 We got a little bit of sun in the end of the day
We went to the camping. We ate cheese fondue, made from cheese from the area, at the camping restaurant.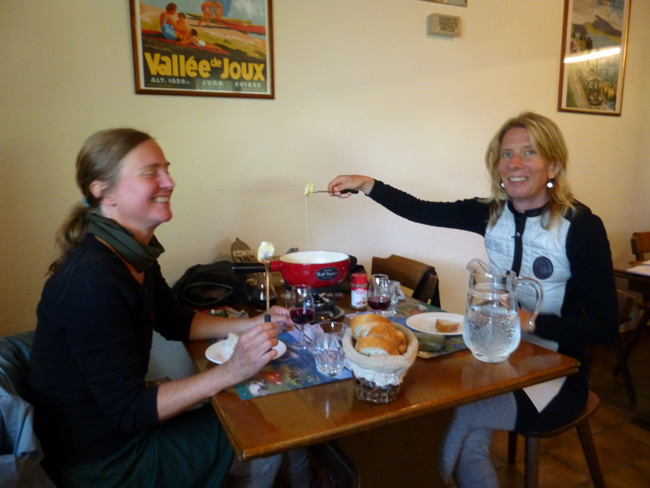 Eating cheese fondue in Switzerland
It tasted delicious, we fell asleep around nine o'clock.