Day 16: 21 june, Pontarlier – Malbuisson
The highlight of the day was the morning. We left Pontarlier and climbed up a hill after about half an hour we came to the old Fort Mahler. We stoped and walked around it.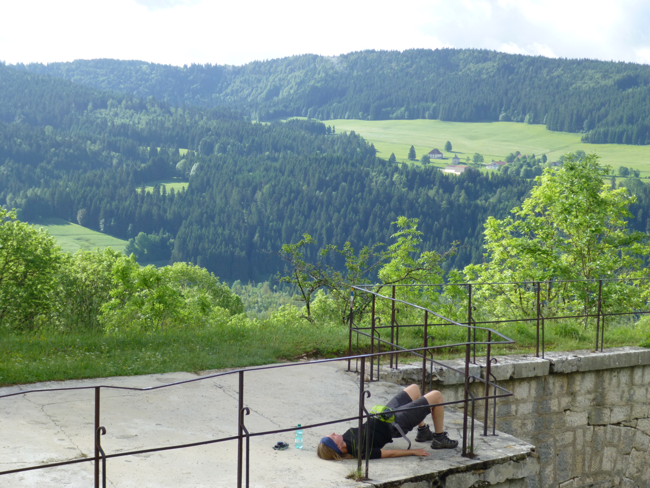 Anna doing some morning exercises outside Fort Mahler.
We also spotted Joix castle from there. It was beautiful.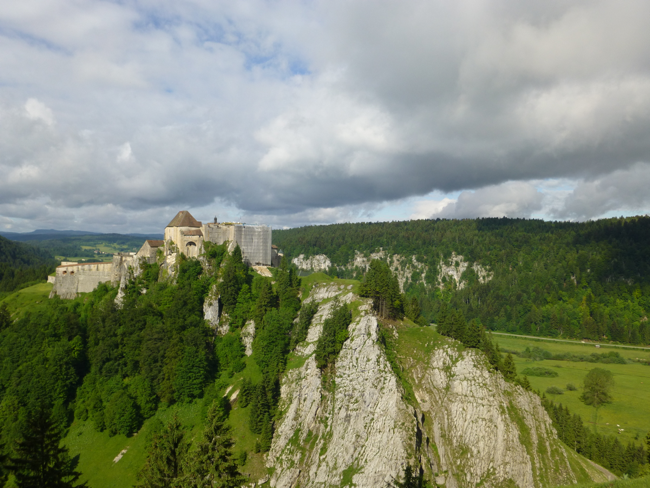 Joix Castle
We walked along it and down to the little village La Cluse-et-Mijoux. In that village we bumped into a Pernot distillery.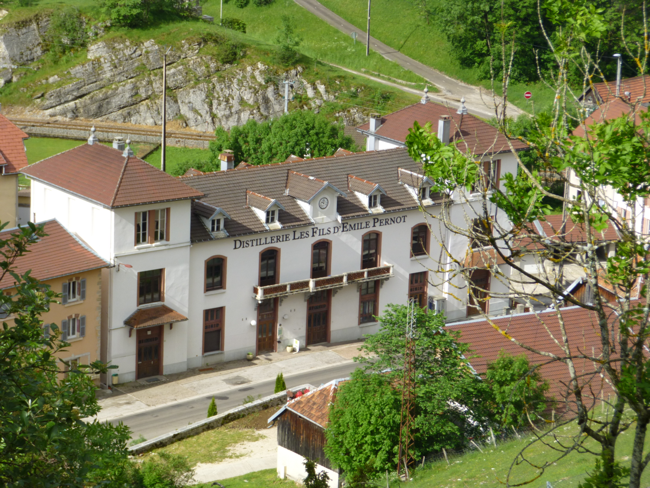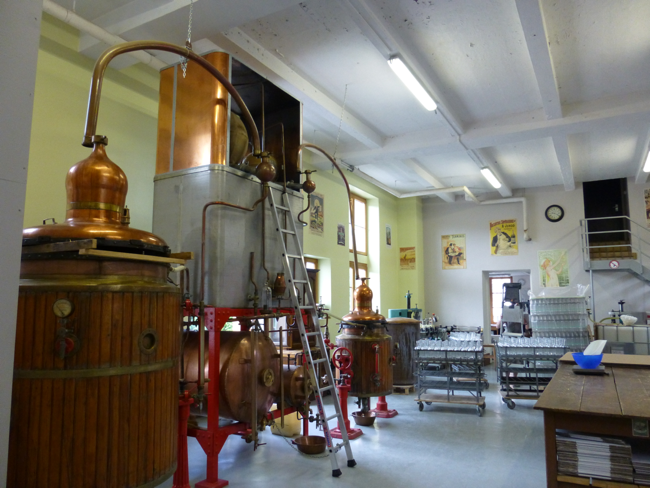 We went inside and had a look, it was a small and really nice distillery, with friendly people working there. We tasted some different kind of Pernot and bought a very small bottle. This was a different morning!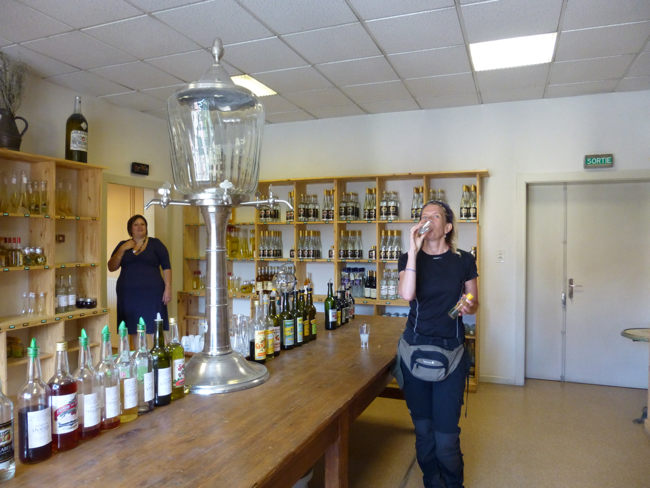 Ýrr tasting Pernot
Anna walking in a field of flowers
The afternoon was not really that exciting, we walked through the typical landscape of the Jura mountains, forest, fields with cows and small villages. We were a little bored walking in the forest but suddenly an art piece appeared, it turned out to be a part of an art exhibition. We found that a little exciting, and we saw some more art before we reached the Camping in Malbuission.
Anna looking at an art piece by Lilian Bourgeat and Denis Sandona
Of course we had a glass of our Pernot outside our tent in the afternoon!