Day 15: 20 June, Villers le Lac to Pontarlier
We had a nice breakfast with our Dutch friends. We had pancakes with dried apple, cardamom and nuts. As toping we had fresh fruit and chocolate/nut pudding.
The weather was getting more and more grey and soon the rain was poring down. Our friends waited a while until it cleared up. We took farewell.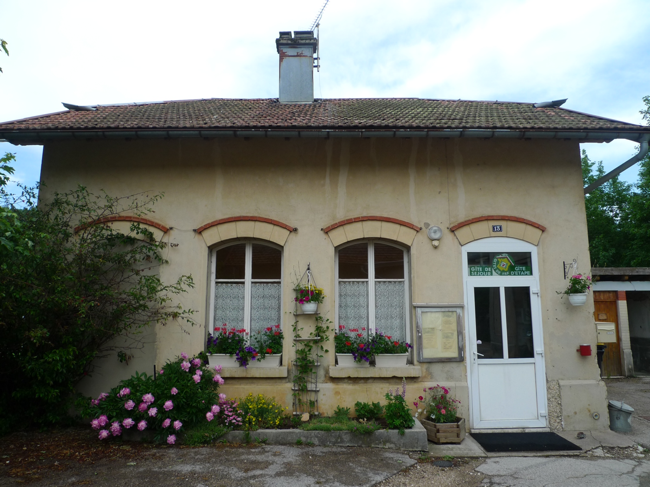 We had a day of planing in head of us, so we didn't have to worry to much about the weather.
We sat down in the sofa and made some plans for the next following weeks. Later we took a walk to the post office and picked up a parcel with food.
Back at the Gite we ate some nice left overs from the evening before. We packed our thing and walked to the neighbor village Morteau (5 km), there we took the bus to Pontarlier.
The rain was poring down again. We quickly found a youth hostel that was really nice to let us stay with out buying a membership card as we where in no need of it.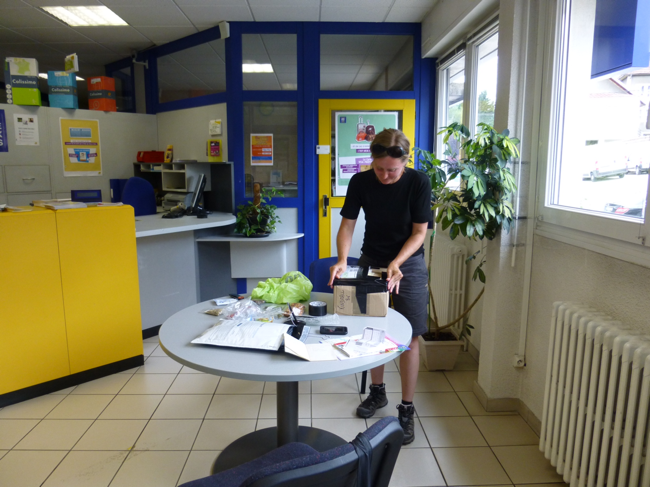 Anna re-packing our food parcel
We ate some cheese ans sausage with bread in the kitchen. Again we had an early evening, that's the way when hiking in the mountains!