Day 14: 25 August: Refugio de Respomuso to Lac d'Arratille
I went up at six and was ready to walk just after seven. I wanted to reach Refuge Walloon around 11 as there was a storm expected in the middle of the day.
On my way up to Col de la Fache (2664m) I met Jerome again. He was in a bad mood as he had followed some wrong paths during the morning.
It was hard for me to reach the col, struggling with the astma. A group/family of 10 people invited me for a coffe break at the lake but I continued. They probably thought I needed a break.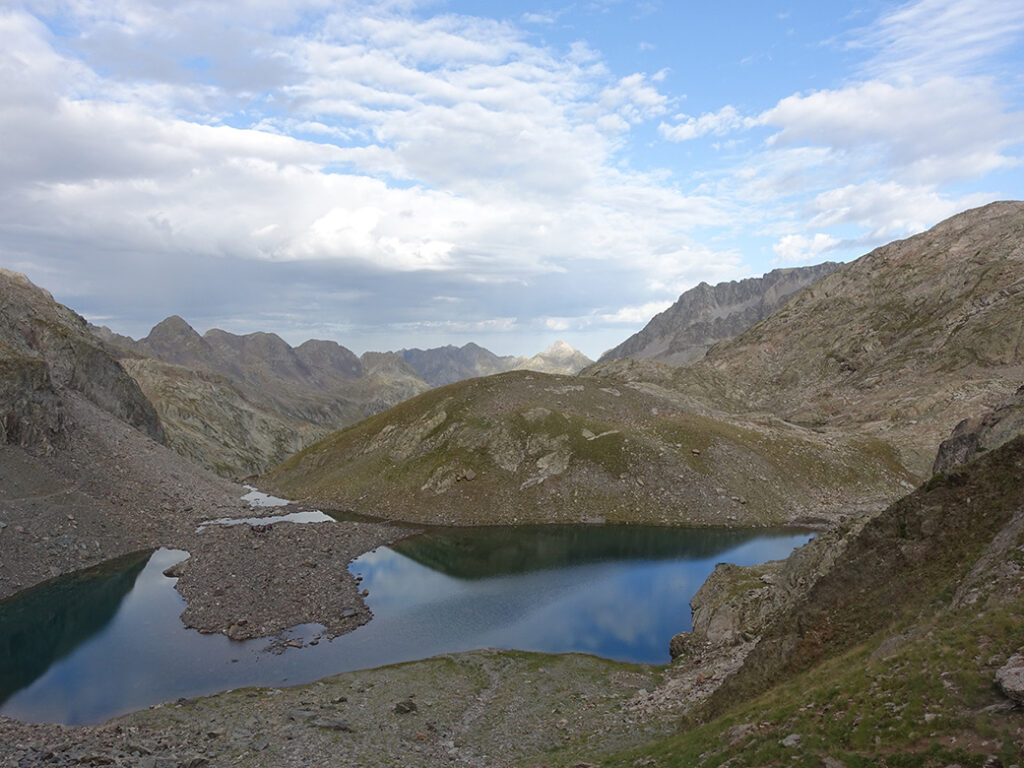 At the col everything was fine again and I continued directly down. On my down I surpisingly run into Tasha, who was on her way up to climb the summit of de la Fache. We talked a bit and hope we would meet further ahead again, maybe already in Gavarnie.
I made company with Jerome down to the refuge Wallon. We had some lunch together, biff stew with rise, quite nice. Decided to continue a bit together.
It started to rain and it was a bit cold. But there were no storm. We decided to move on. We had a quick stop at the stream, I clean some clothes and had a refreshing foot bath. Jerome had a swim.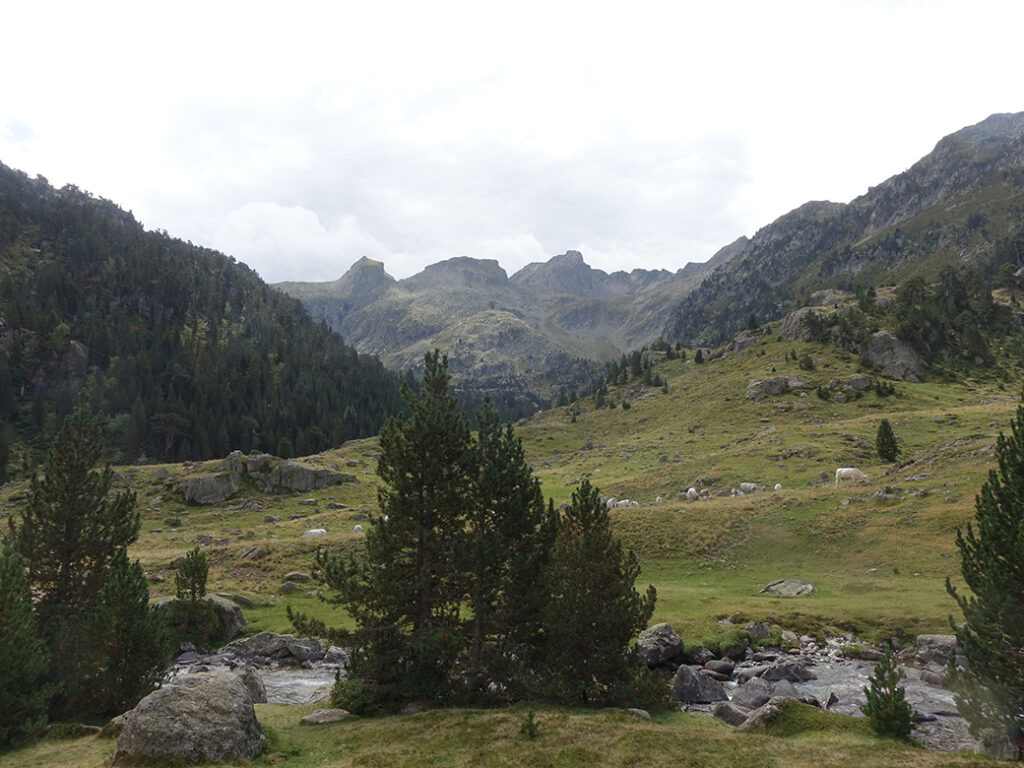 We discussed to stop and camp at Lac d'Arratille, higher up, 1,35 h a head. But it was also tempting to continue another 2 1/2–3 hours over the two cols, Col d'Arratille (2528m) and Col du Mulets (2591m) and set camp down at De Gaube, which is a very nice place to camp. But the weather didn't look promesing and the climb and descend shouldn't be done in bad weather and the weather forecast was not on our side. At the moment the weather was sunny but things change fast in the mountains.
Jerome decided to move on, I decided to stay above the lac, it was a nice place to stay the night and I didn't want to take the risk to get trapped high up in the mountain in bad weather and I was also a bit tired.
While setting up my tent the cloud started to gather, I had made the right decision, but it made me worry about Jerome. Luckily on his way up to the col he met some other hikers heading down and they adviced him to turn back. At first it didn't rain much but after a while we had a lot of rain, hard wind, hale, and even thunder. It lasted for an hour. I got some rest in my tent in the meanwhile, almost got to sleep. After the storm it was ok weather again. We ate dinner together before saying good night.