Day 14: 19 June, La Rasse to Villers le Lac

We started our walk around seven o'clock. The sky was blue and the sun was still hiding behind the mountain.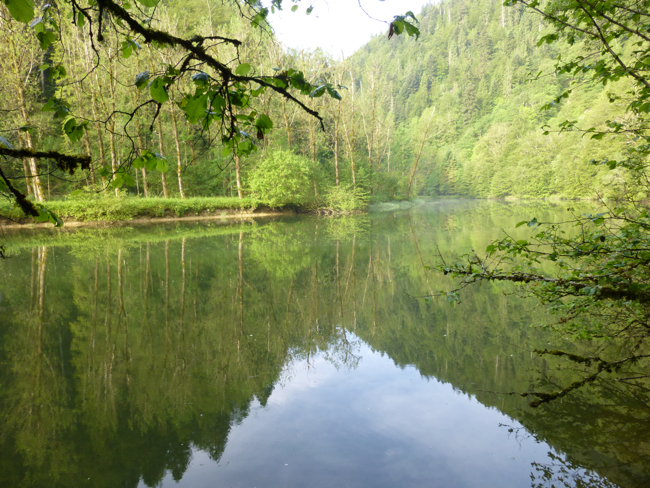 Early morning along the Doubs
We continued the walk along the river Doubs, to start with the landscape was pretty much the same as the day before but after a couple of hours it changed and got wilder. It was a nice walk but we had to fight some enemies the whole morning, ticks! They were all over! Disgusting bloodsucking animals.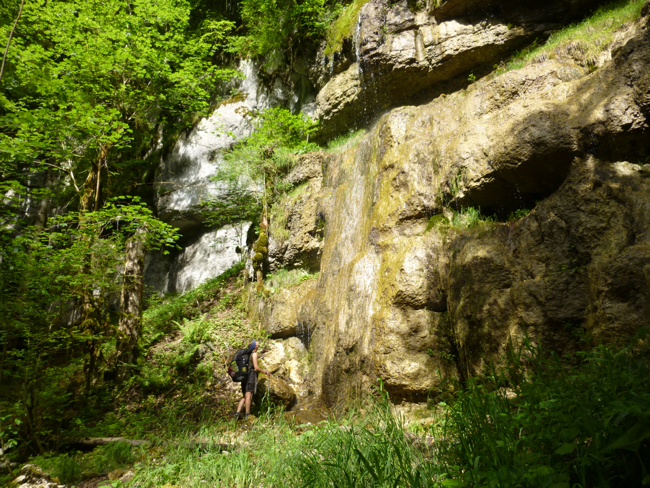 Anna looking at the water flowing down the cliffwall, longing for a shower. It was a hot day.
After a while we came to a spot were there were two options, one lower path that used to be the GR 5 but because of trees and rocks that had fallen down the GR 5 route had changed, but we took the old one, mostly because we missed the turn to the new one. It wasn't that difficult and it was 3 km shorter.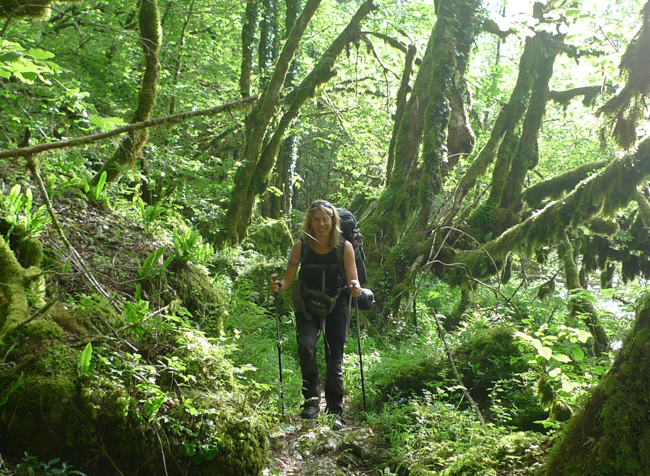 Ýrr in action
We had a longer break at Barrage du Chatlot, ate some bread and sausage and dried the tent in the sun.
We continued to the waterfall Le Saut Du Doubs and suddenly everything became very touristic, the track was paved and the forest was replaced with souvenir shops.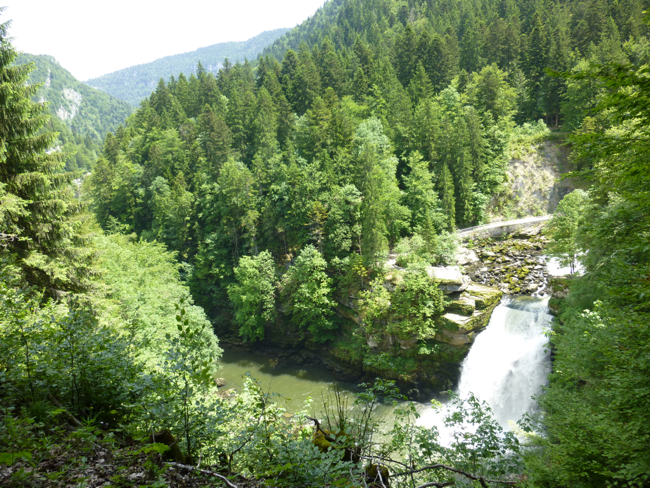 Le Saut du Doubs
We walked down and were prepared for walking the last kilometres on a traffic road to our destination Villers le Lac. But suddenly we saw tourist boats on the river that went to our village. We decided to take it. While we were waiting we met a hiking couple we recognised from the hotel the night before. We started talking to them, they lived in Holland and spoke really good english. They took the same boat. All four of us really enjoyed the boat trip, we had the whole boat for ourselves, the sun was shining and it was beautiful!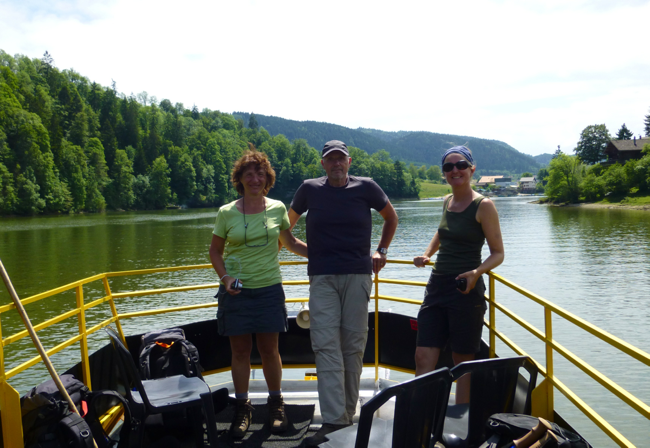 On the boat towards Villers le Lac
We spent the night at the same gite as our new dutch friends and we had the gite for our self as well. We ate dinner together and had a really nice evening!