Day 11
Belluno
We had two more days before we were supposed to be in Venice. We decided to stay one day in Belluno at our nice Bed and Breakfast.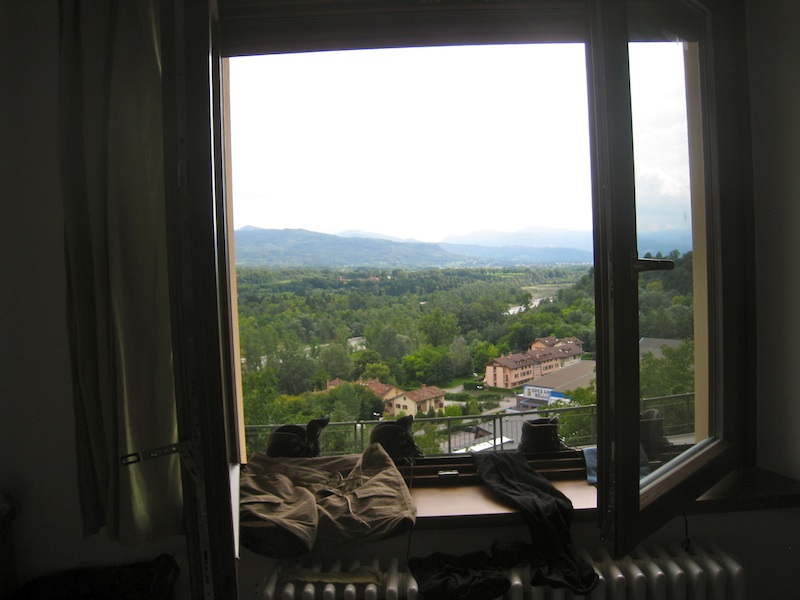 The view from our room in Belluno
We were not tired of walking. We went on a little day trip up in the mountain to a rifuge above Belluno. It was a nice walk and we met two women we asked for the way and they were really nice, they walked with us for a wile and talked. We had a Fanta at the rifuge before we walked down to the city of Belluno.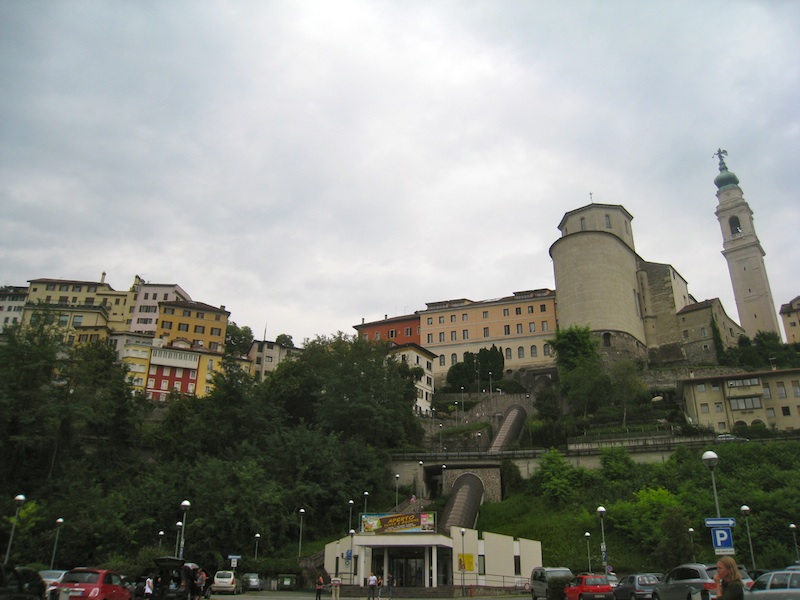 Belluno
We really liked Belluno, very beautiful and nice town. We had ice cream and Bellinis at the square . Walked around, looked at churches. In Belluno there are many restaurants and coffee places.

Belluno
We had Risotto and wine at a restaurant in the evening surrounded by Italian families gathering for Sunday dinner.