Day 10: 21 August: Lescun to Montagne de Barnasse
I hiked together with Philippe and Sandro, who I met yesterday at the camping for the whole day. We had a lot of gear talking as both of them also are into ultralight backpacking. A friend of Philipp, joined us up to the Col de Pau.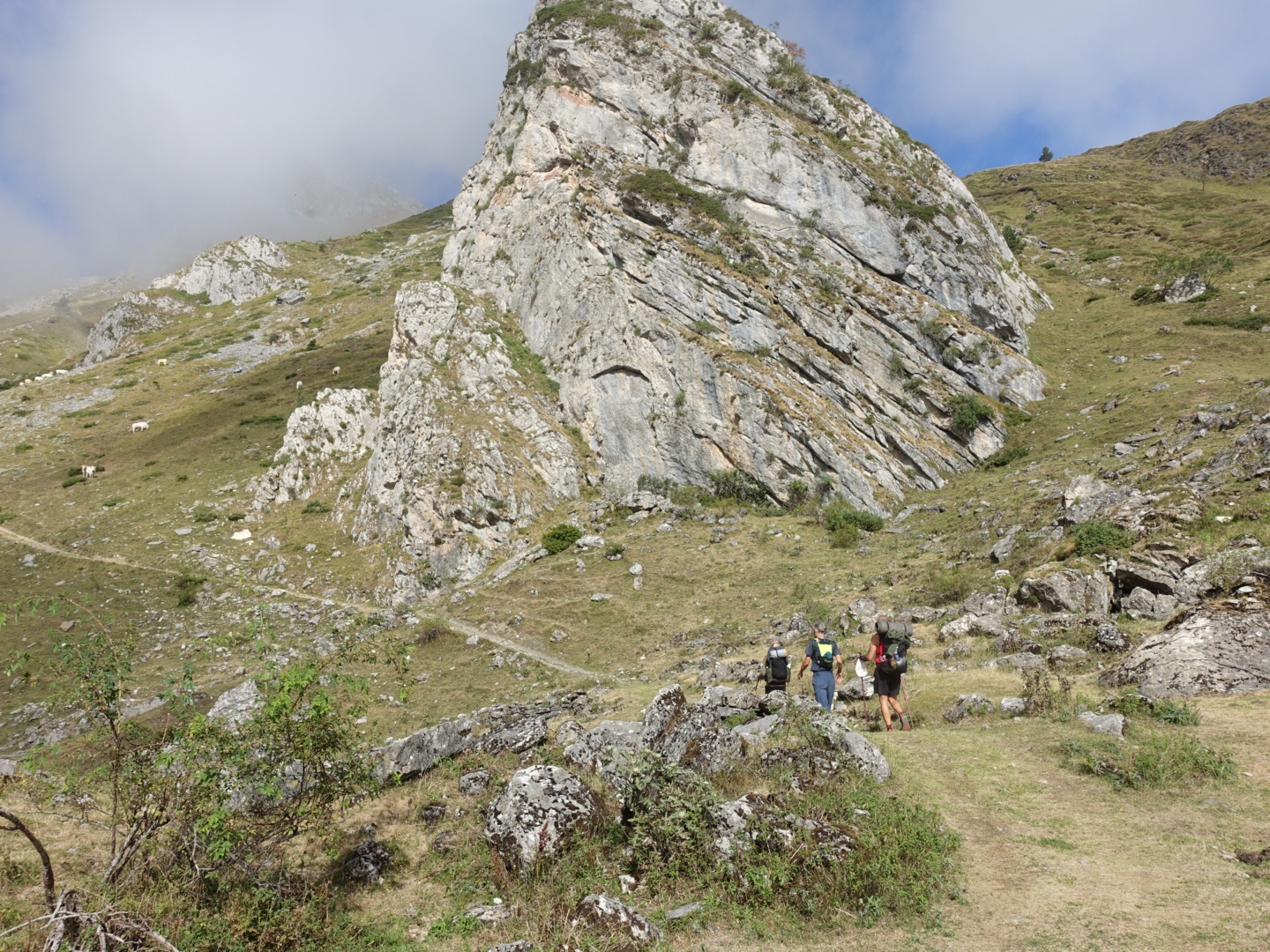 The climb up to Col de Pau, was great. The clouds seamed to follow us and but we made it up before the view disappeared completely. We had lunch in the sun before continue on a more levelled path.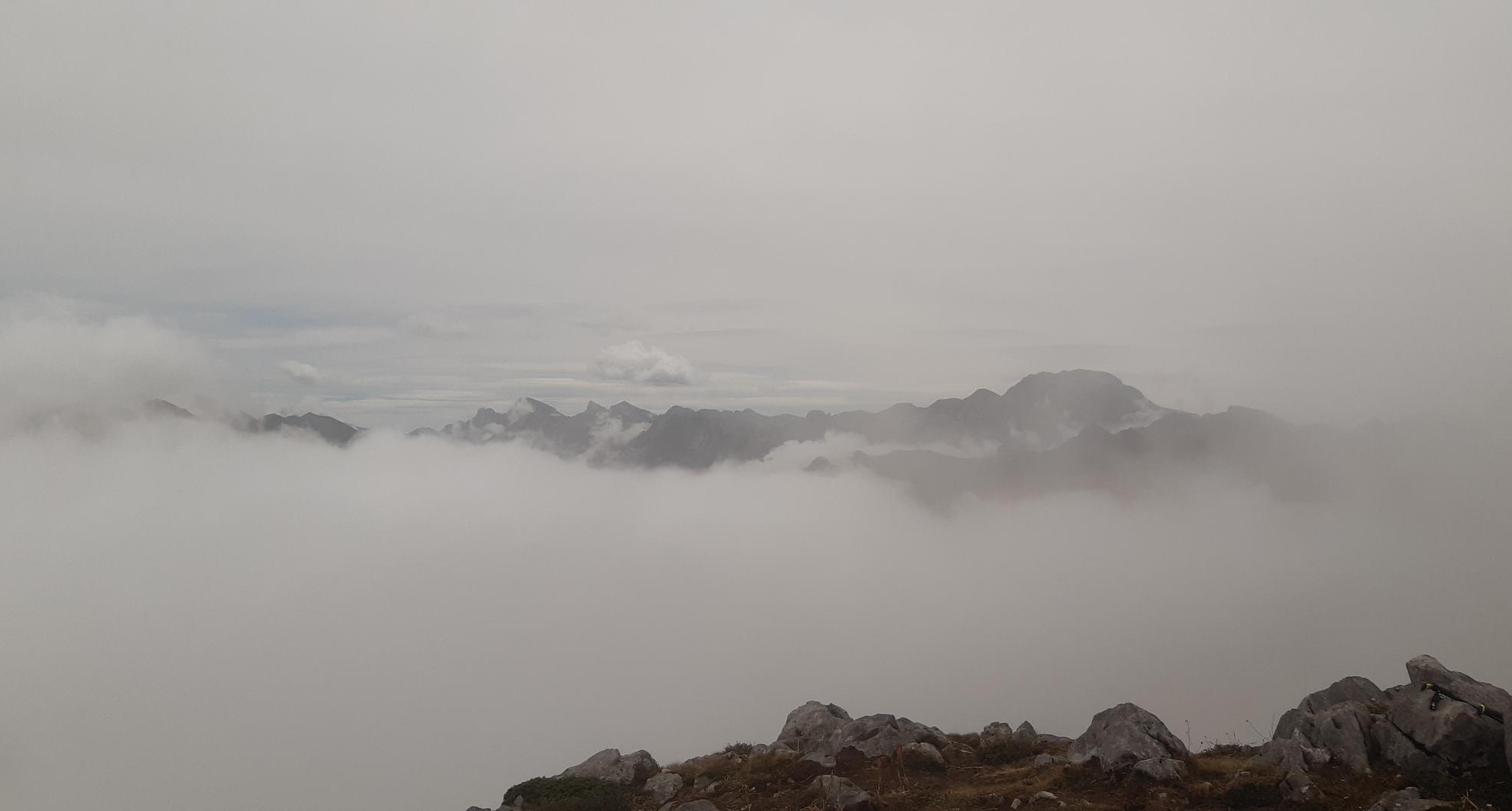 It was cloudy and you could see mountains sticking up through the clouds, like islands.
The campsite at the refuge d'Arlet (closed for renovation) at the lake didn't appeal to us so we decided to continue another 30 minutes before we sat camp at a quite nice place with great views.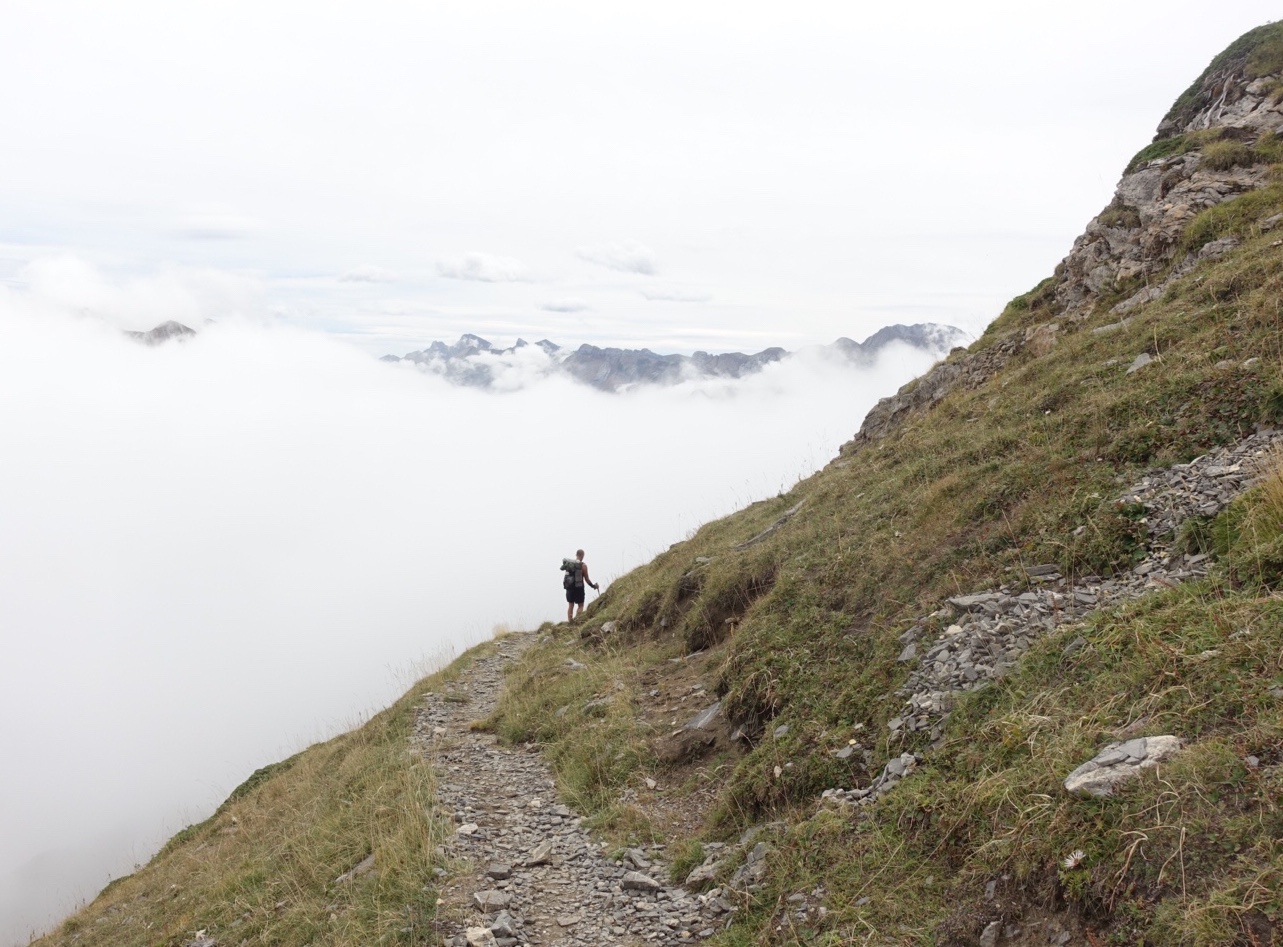 I made dinner, home dehydrated pasta with vegetarian bolognaise. Tasted great.